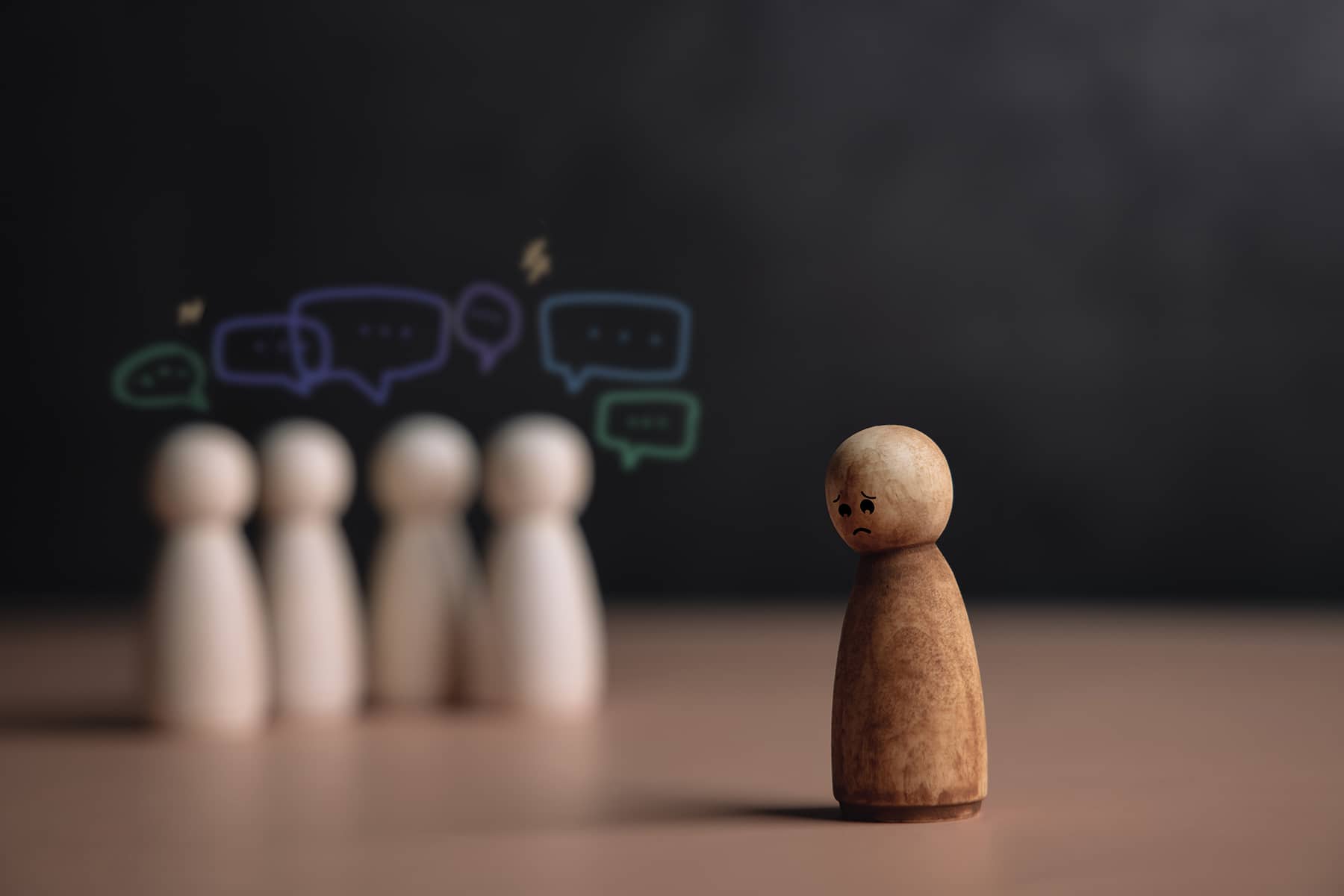 In the past several years in this country we have witnessed an alarming rise in hateful words turn into violent actions. This is not a novel occurrence as some speculate. America has been here before.
Americans seem to have less of a reaction to hate speech towards Black people, as we are seeing in this current election cycle. Just because the hateful words are in the form of a dog whistle does not mean we cannot see them for what they are. Black people long ago deciphered the code and are cognizant of how we are marginalized and attacked in a way that is different than in the past, but just as racist.
America has supported and tolerated hateful speech going back a long time. I remember as a child watching cartoons that today are cringeworthy. I somehow missed the inherent racism in those Saturday morning cartoons. I missed noticing the characters like Bugs Bunny, who wore blackface. Hollywood produced dozens if not hundreds of racist movies with Whites appearing in blackface.
Each of these famous actors appeared in blackface: Bing Crosby, Milton Berle, Al Jolson, Fred Astaire, Shirley Temple, Judy Garland, and Ronald Reagan. The television show Charlie Chan was a racist caricature of Chinese people and it was very popular tv for years. I remember the one Chinese character on the show Bonanza, Hop Sing. I can't believe how racist his characterization was.
Back in the mid 2000s an exhibit called Hateful Things came to America's Black Holocaust Museum from the Jim Crow Museum of Racist Memorabilia at Ferris State University. The traveling exhibit consist of items representing 150 years of anti-black/racist memorabilia and imagery. There are nearly 40 items from the late 19th century to today, which show the longterm impact of the Jim Crow mindset. Dr. James Cameron, the founder of America's Black Holocaust Museum, also collected some of the same racist music that was seen in the exhibit.
American music was full of racist hateful words and depictions of Black people for decades. They were known as "coon songs." One of these was related to elections after Reconstruction ended. "Ef de Party Wins" in 1880, made fun of Blacks losing political power. The Jim Crow Museum list these songs among many: The Dandy Coon's Parade, Oh Mr. Coon and The Coons Are On Parade, All Coons Look Alike To Me, No Coons Allowed, I Wonder What The Coon's Game Is?
These hateful words have often led to violence against communities. In the states of the Northwest, for a time a large Asian population, mostly Chinese, existed. Anti-Chinese fervor led to newspapers hurling ugly accusations at Chinese men in these communities. The ugliest manifestation of this occurred in Rock Springs, Wyoming on September 2, 1885. A group of about 150 White miners attacked their Chinese coworkers accusing them of "taking white men's jobs." Over a dozen Chinese workers were injured and 28 were killed by this mob. All of the Chinese residents of Rock Springs were driven out of town, never to return.
The violent attacks during the Civil Rights Movement era were largely the result of hateful words leading to beatings, and murders of Black people in the south. Rev. George Lee was murdered in Belzoni, Mississippi after being told his voter registration efforts in 1955 were not allowed. In August 1955 in Brookhaven, Mississippi, Lamar Smith was murdered in front a crowd of witnesses because he had registered Blacks to vote. Despite the large number of witnesses, the murderer was never indicted.
The Ku Klux Klan was active in attacking Blacks in words and deeds during the Civil Rights Movement. Prior to this they launched campaigns throughout the south denouncing "amalgamation" and were responsible or complicit with many of the thousands of lynchings of Blacks in Indiana, Florida, Mississippi, Georgia and many other states.
The Ku Klux Klan was resurrected in the 1950s because of the Civil Rights Movement. Racist bigots throughout the south wanted to intimidate, cause fear and murder men, women and children to maintain their so-called "lifestyle and heritage." The mindset of Jim Crow did not die when the laws were changed. As I have stated many times before, "you cannot legislate morality."
Did America forget the surge of violence faced by people who many assumed were Muslims in the days, weeks and months after the 9-11 attacks. My friend Pardeep Kaleka lost his father to someone with that level of hate in his heart that was misdirected at the Sikh community.
Have we forgotten the vitriolic hate during the pandemic that led to hundreds of physical attacks on Asian Americans? Have we forgotten just a year and a half later the murder of eight people, six of them Asian, at the spa in Atlanta in 2021?
The Stop AAPI Hate group's annual report on incidents of hate against Asian Americans and Pacific Islanders, showed 4,632 incidents in 2020 and 6,273 in 2021 form March 2020 and the end of December 2021. Social media platforms like Facebook and Twitter have allowed anti-Asian hate to flourish related to the pandemic. President Trump's calling the COVID virus "kung flu" on many occasions also helped to exacerbate the violence against the AAPI community.
Did we forget that a gang of thugs from around the country attacked the U.S. Capitol in an attempt to violently prevent Congress from certifying the Electoral College results on January 6, 2021?
We will invariably see more hate manifested in the coming weeks and months after a contentious election. The recent brutal attack on Paul Pelosi, is the result of years of the GOP demonizing his wife, Speaker of the House Nancy Pelosi. The attacker was there to murder Nancy Pelosi, just as members of the January 6 mob had the same intention. The fact that several members of the GOP have consequently made horrible remarks mocking the attack on Paul Pelosi, makes it clear to me that some people have no moral compass.
As American history makes plain, when a group has no moral compass, the most vicious words often lead to vicious physical attacks. The anti-black race riots in Atlanta in 1906, Springfield Illinois in 1908, East St. Louis Illinois in 1917, two dozens cities around the country in 1919, Tulsa Oklahoma in 1921, and Rosewood Florida in 1923 were a manifestation of hateful words turning into bloody massacres.
We have seen these things in this country before, but choose to ignore the lessons history teaches us about the slippery slope between ugly, vile, hateful words and violence which often follows.