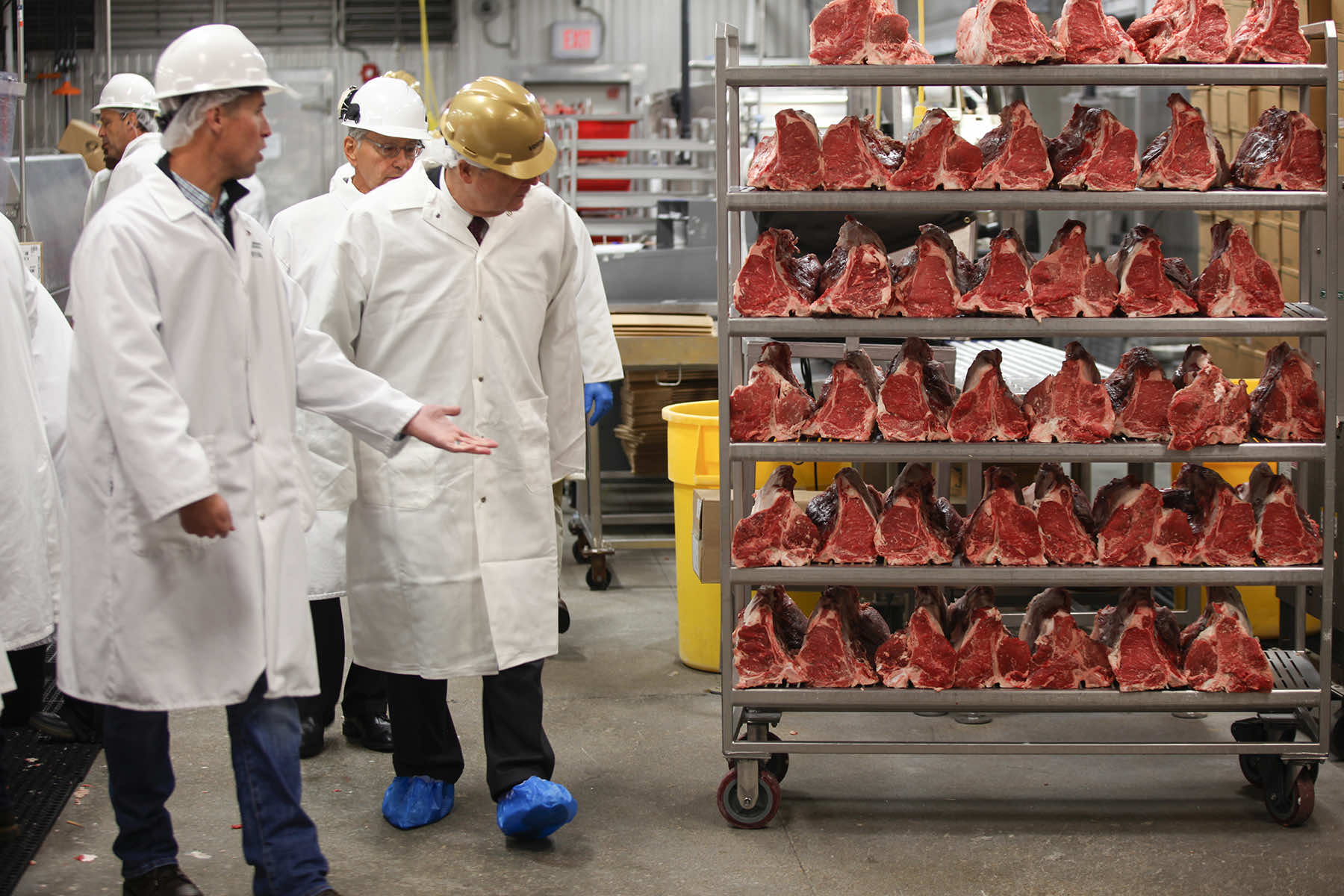 The Biden administration is urging U.S. meat processors to make sure children are not being illegally hired to perform dangerous jobs at their plants.
The call comes after an investigation found more than 100 kids working overnight for a company that cleans slaughterhouses, handling dangerous equipment like skull splitters and razor-sharp bone saws.
Agriculture Secretary Tom Vilsack sent a letter in mid-April to the 18 largest meat and poultry producers urging them to examine the hiring practices at their companies and suppliers. The letter is part of a broader effort by the administration to crack down on the use of child labor. The Labor Department has reported a 69% increase since 2018 in the number of children being employed illegally in the U.S.
"The use of illegal child labor — particularly requiring that children undertake dangerous tasks — is inexcusable, and companies must consider both their legal and moral responsibilities to ensure they and their suppliers, subcontractors, and vendors fully comply with child labor laws," Vilsack said in the letter.
Just last year, the Labor Department found that more than 3,800 children had been working illegally at 835 companies in various industries. In the most egregious recent case, Packers Sanitation Services Inc., or PSSI, agreed earlier this year to pay a $1.5 million fine and reform its hiring practices after investigators confirmed that at least 102 kids were working for the company at 13 meat processing plants nationwide.
PSSI, which is based in Wisconsin, employs about 17,000 people working at more than 700 locations, making it one of the largest food-processing-plant cleaning companies. The plants where PSSI was found to be employing minors were in Arkansas, Colorado, Indiana, Kansas, Minnesota, Nebraska, Tennessee and Texas.
The Labor Department says it has more than 600 child labor investigations underway and officials are concerned about the exploitation of children, particularly migrants who may not even have a parent in the United States.
Several federal agencies launched a broad effort to combat child labor earlier this year, and officials asked Congress to increase the penalty for violations because the current maximum fine of $15,138 per child isn't enough of a deterrent to big companies.
One major meat producer, Smithfield Foods, said in April it was not aware of any violations at its facilities. "Smithfield Foods and all of its affiliates comply with all child labor laws, both federal and state," the company said. "We require all of our contractors to do so as well."