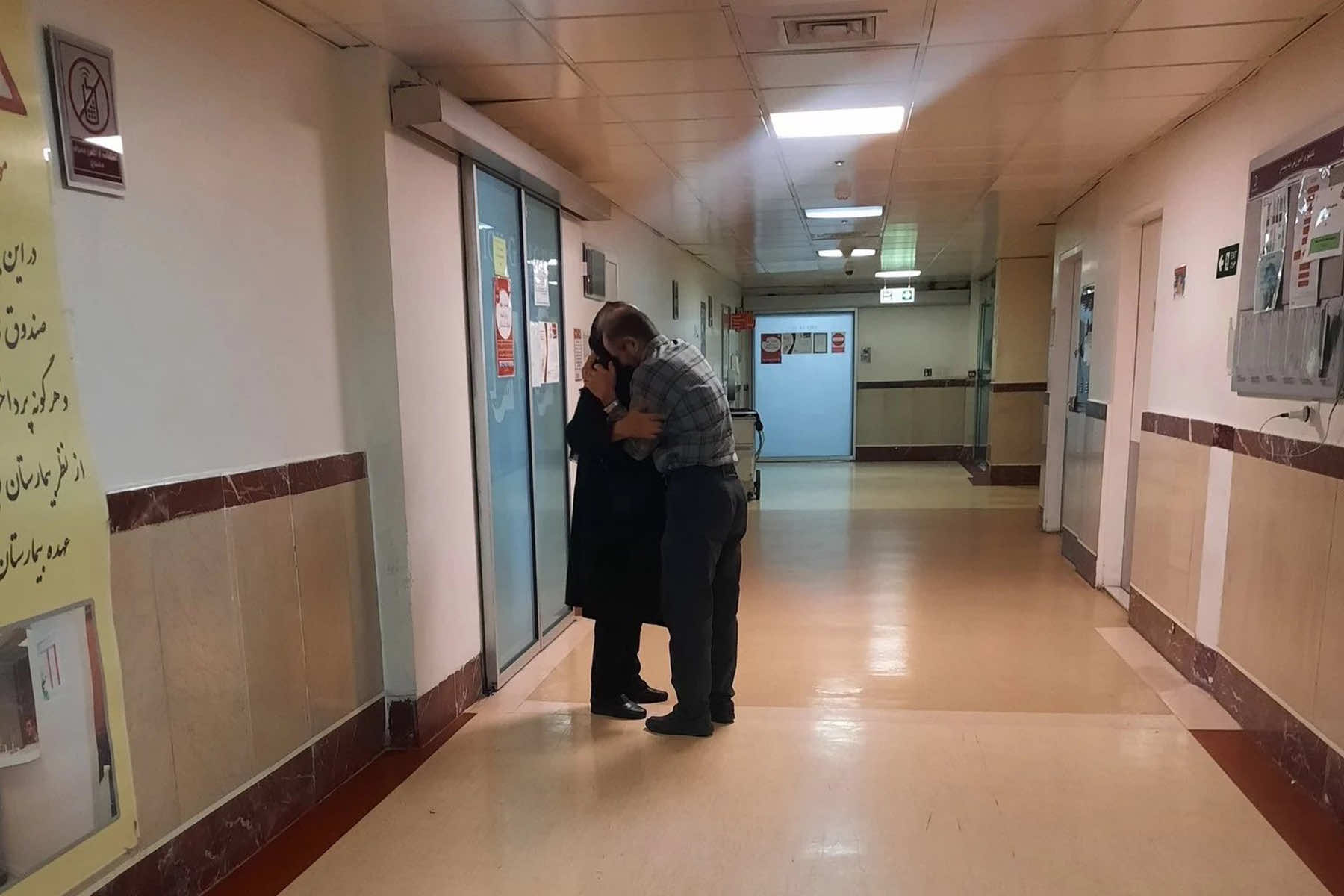 A court in Iran sentenced two female journalists to up to seven years in prison for "collaborating" with the United States government among other charges.
Both have been imprisoned for over a year following their coverage of the death of Mahsa Amini while in police custody in September 2022, local reports said.
It was a preliminary sentencing that can be appealed in 20 days.
The two journalists, Niloofar Hamedi, who broke the news of Amini's death for wearing her headscarf too loosely, and Elaheh Mohammadi, who wrote about her funeral, were sentenced to seven and six years in jail respectively, reported the judiciary news website, Mizan on October 22.
It was one of Hamedi's photographs that confirmed to the world that Mahsa Amini had died in police custody in Tehran on 16 September 2022.
Hamedi went to the hospital and met Amini's parents just minutes after the 22-year-old woman's death had been confirmed. She immediately posted her photo of the grieving family, knowing that it revealed information that the authorities wanted to conceal.
Tehran Revolutionary Court charged the two journalists with "collaborating with the hostile American government," "colluding against national security," and "propaganda against the system," according to Mizan.
Hamedi worked for the reformist newspaper Shargh while Mohammadi for Ham-Mihan. They were detained in September 2022.
In July, the Committee to Protect Journalists condemned the continuation of the closed-door trials.
"CPJ stands in solidarity with Niloofar Hamedi and Elahe Mohammdi, their families, and all Iranian journalists who have been harassed, imprisoned, and persecuted for doing their work, and calls on the international community to hold Iran accountable," said CPJ Program Director Carlos Martínez de la Serna. "Trying journalists in closed hearings is a travesty of justice and the strongest indication that there is no evidence of wrongdoing."
In May, the United Nations awarded both journalists its premier prize for press freedom "for their commitment to truth and accountability."
Amini's death touched off months-long protests in dozens of cities across Iran. The demonstrations posed one of the most serious challenges to the Islamic Republic since the 2009 Green Movement protests drew millions to the streets.
While nearly 100 journalists were arrested amid the demonstrations, Hamedi and Elaheh Mohammadi's reporting was crucial in the days after Amini's death to spread the word about the anger that followed.
Their detentions have sparked international criticism over the bloody security force crackdown that lasted months after Amini's death.
Since the protests began, at least 529 people have been killed in demonstrations, according to Human Rights activists in Iran.
Over 19,700 others have been detained by authorities amid a violent crackdown trying to suppress the dissent. Iran for months has not offered any overall casualty figures, while acknowledging tens of thousands had been detained.