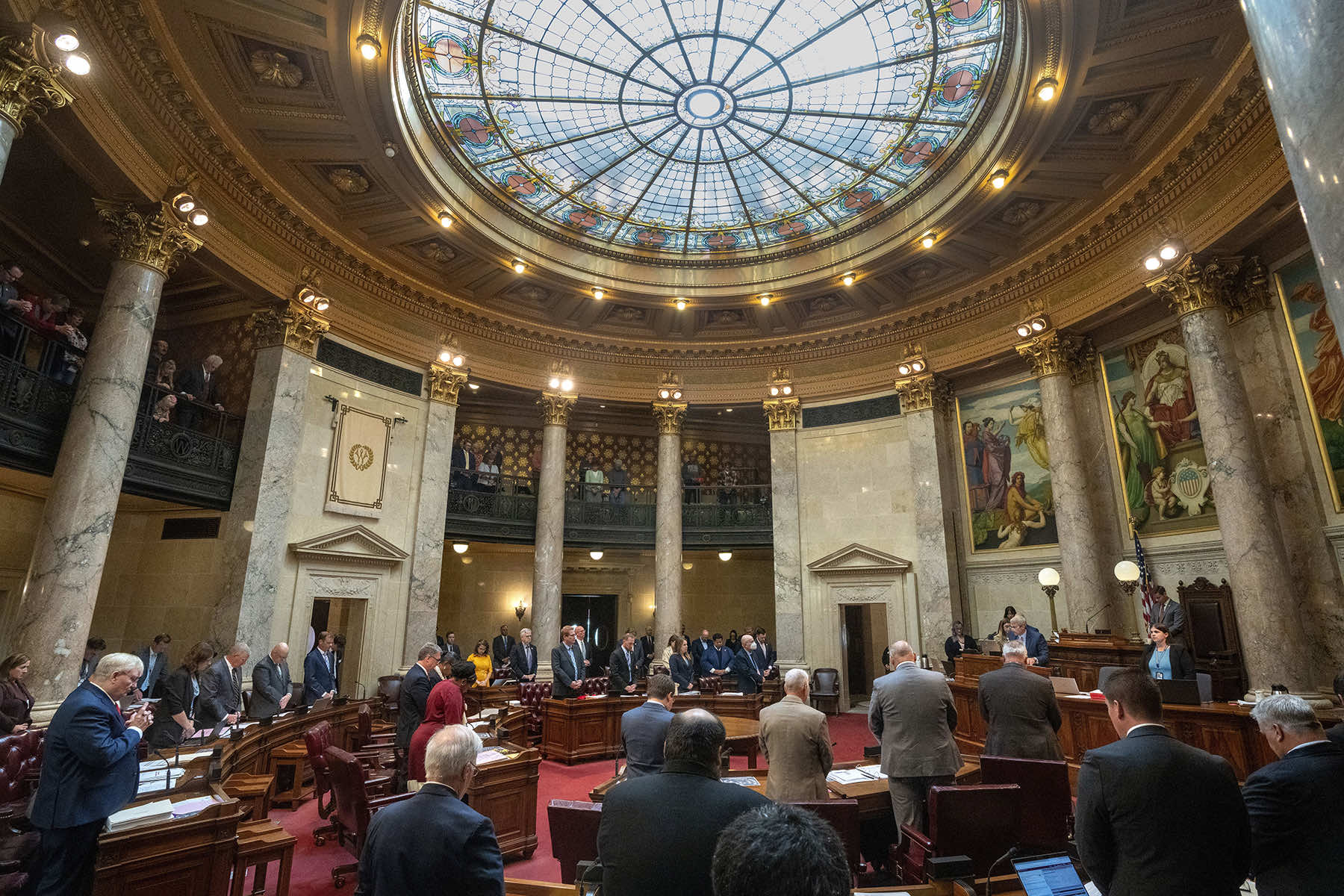 Republicans who gerrymandered their control the Wisconsin Senate voted on September 14 to override three of Governor Tony Evers' vetoes, including one that attempted to enshrine school funding increases for 400 years.
Republicans had the necessary two-thirds majority to override the vetoes in the Senate and did so in a series of 22-11 votes along party lines. However, they do not have enough votes in the Assembly. Vetoes must be overridden in both chambers in order to undo them.
Two of the votes on September 14 attempted to undo partial vetoes Governor Evers made in July to the state budget passed by the GOP-controlled Legislature. One of the Governor's veto undid nearly all of a $3.5 billion income tax cut. Another attempted to lock in a school funding increase for 400 years.
Governor Evers today blasted Republicans for attempting to override the governor's partial veto in the 2023-25 budget that provided school districts with continued, additive per pupil revenue adjustments of $325 every year. The move would take more than $300 per student away from K-12 schools across Wisconsin.
"This is B.S. Doing what's best for our kids will always be what's best for our state," said Governor Evers in a statement. "To think that Republicans want to take over $300 per student every year for the foreseeable future away from kids, classrooms, and schools with the work we have to do to keep class sizes small, improve outcomes in reading and literacy, and educate our future workforce, this doesn't just defy logic — it's reckless and wrong."
Governor Evers creatively used his partial veto authority in that case drew widespread attention and criticism from Republicans, who weaponized the process and continued a longstanding pattern of ignoring the wishes of their constituents.
The Senate also voted to override the Governor's veto of a bill that would prohibit state and local governments from restricting utility service based on the energy source, such as natural gas.
Republican proponents and other right-wing backers, including the state chamber of commerce and energy companies, said the measure was needed to prevent any type of ban in Wisconsin like those discussed in other states. But environmentalists said the bill was in search of a problem as no community or the state was contemplating such a ban.