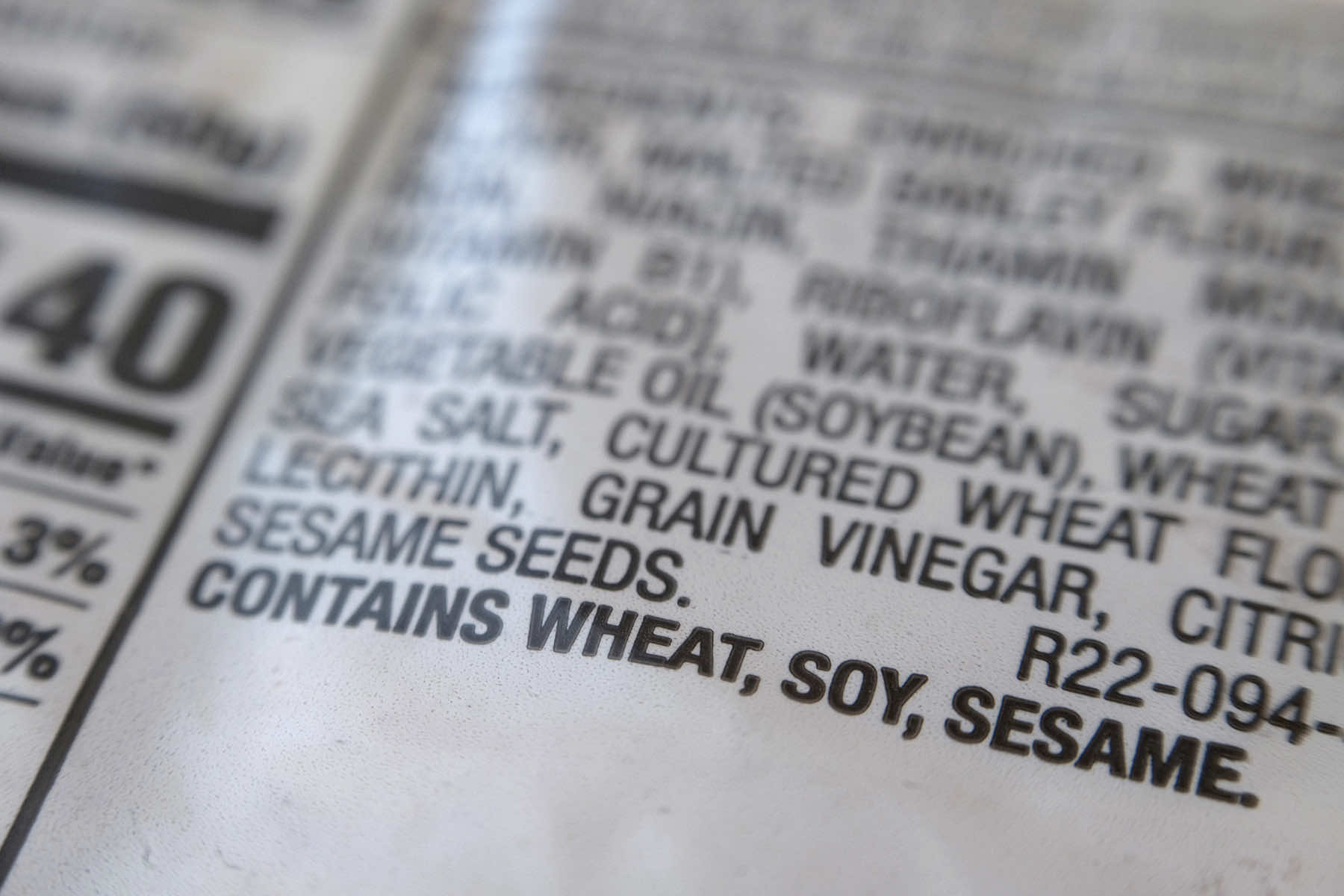 Food manufacturers who deliberately add sesame to products and include the ingredient on labels are not violating a new federal food allergy law, the U.S. Food and Drug Administration said in late July.
The Center for Science in the Public Interest, a food safety advocacy group, had petitioned the FDA to halt an unintended consequence of the January law — more companies adding sesame to foods that did not have it before. But the agency denied the advocacy group's request.
More than 1.6 million people in the U.S. are allergic to sesame, food allergy experts say. Food allergies can lead to serious, even deadly reactions.
Sesame can be found in obvious places, like sesame seeds on hamburger buns, but it is also a major ingredient in everything from protein bars to ice cream and is added to sauces and spice mixes.
Restaurant chains like Olive Garden, Chick-Fil-A and Wendy's, as well as bread makers whose products are in grocery stores and schools, are adding sesame to their products. Producers say the new federal regulations to prevent cross-contamination are so stringent, that it's easier to add sesame and note it on the label than to try to keep the ingredient out of other foods and away from equipment.
But food safety advocates say the practice endangers people with sesame allergies.
"It limits our choice and it puts our community at greater risk," said Robert Earl, vice president of regulatory affairs for the nonprofit group Food Allergy Research & Education.
Since the law took effect, Earl said he has received reports of people having allergic reactions after eating formerly "safe" restaurant foods to which sesame was added.
Dr. Ruchi Gupta, a pediatrician and director of the Center for Food Allergy & Asthma Research at Northwestern University, called the FDA's decision "disappointing."
"It doesn't violate the law; people can do what they want," she said. "But in order to support these adults and children with sesame allergy, I would have hoped they would have come out in a way to prevent or discourage this."
The new law, which took effect January 1, requires all foods made and sold in the U.S. to be labeled if they contain sesame, designated by Congress as the nation's ninth major allergen. Food industry experts and manufacturers alike said it was difficult, expensive and impractical to expect producers to eliminate cross-contamination risks.
Advocates have lobbied for years to have sesame added to the list of major allergens, which include milk, eggs, fish, shellfish, tree nut, peanuts, wheat and soybeans.
The FDA acknowledged the potential impact that added sesame could have on consumers.
"We recognize that this practice could make it more difficult for sesame allergic consumers to find foods that are safe for them to consume, an outcome that FDA does not support," the agency wrote in its response.
The FDA also clarified that companies cannot add sesame to the ingredient list or say a product "may contain" sesame if it is not actually added.
Dr. Peter Lurie, executive director of CSPI, said he hoped that would send a message to food manufacturers.
"If FDA is not going to force them, it's on the companies to act responsibly," he said.