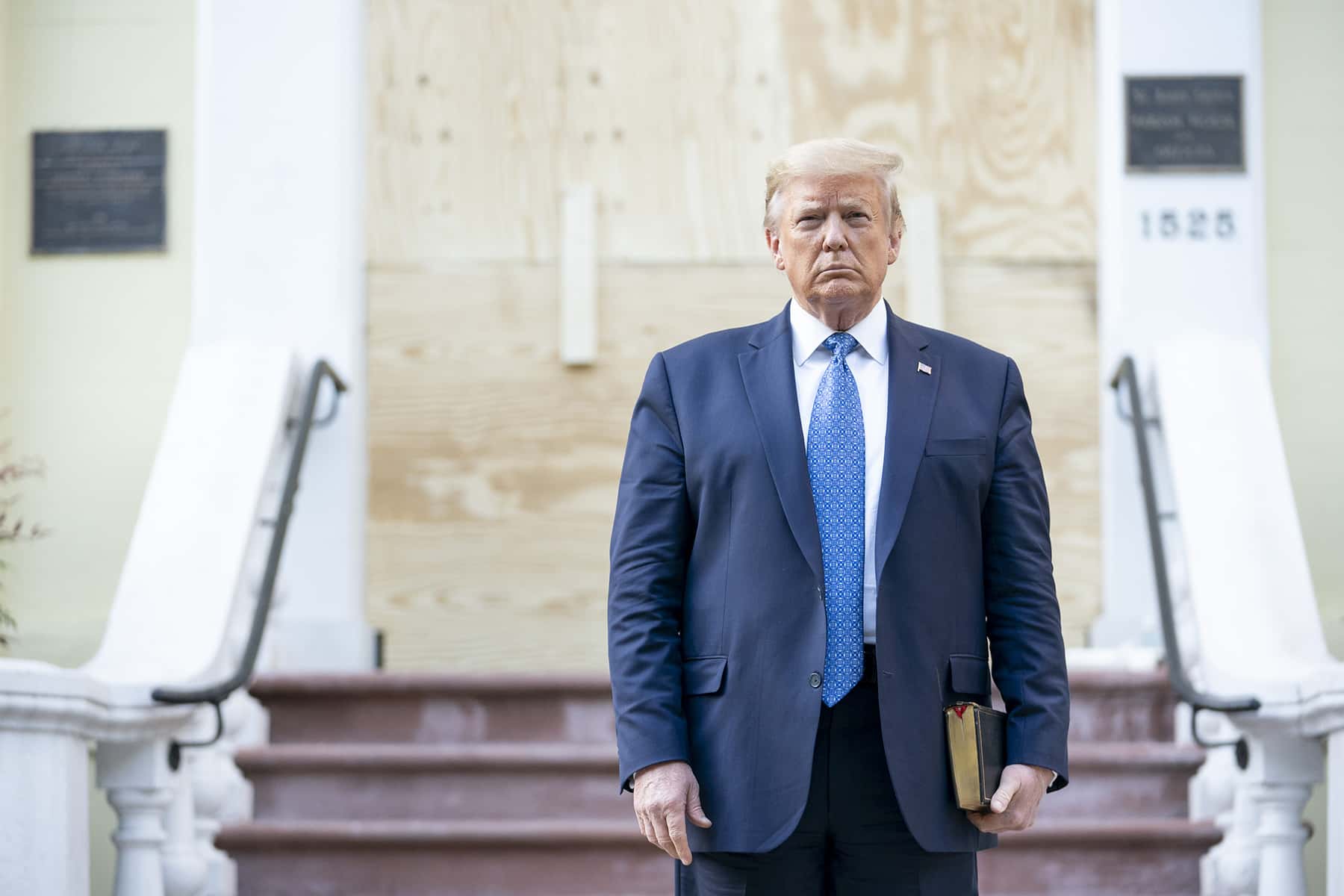 On February 3, the House impeachment managers filed their trial brief for the upcoming Senate impeachment trial of former president Donald Trump. The charge is that he incited the insurrection attempt of January 6, 2021, in which a mob stormed the Capitol to stop the counting of the certified electoral ballots for the 2020 election.
Led by Representative Jamie Raskin (D-MD), a former professor of constitutional law, the managers laid out Trump's refusal to accept the results of the 2020 election and his incitement of a violent mob to stop Congress from confirming the victory of Joseph Biden in the election. They noted that Trump bears "singular responsibility" for the tragedy of January 6 and dismiss his argument that the Senate cannot convict him now because he is no longer in office, countering that such an understanding would give a president "a free pass to commit high crimes and misdemeanors near the end of their term."
The managers detailed Trump's deliberate attempt to convince his followers of a lie: that he won the election in a "landslide," and that Democrats had "stolen" the apparent victory. They say he "amplified these lies at every turn, seeking to convince supporters that they were victims of a massive electoral conspiracy that threatened the Nation's continued existence." But the courts rejected his arguments, and state and federal officials refused to cave to his demands that they break the law to alter the election results. So Trump announced a "Save America Rally," urging his supporters to come to Washington DC, to "fight" for his reelection. He promised the rally would be "wild."
Trump, they note, "spent months insisting to his base that the only way he could lose the election was a dangerous, wide-ranging conspiracy against them that threatened America itself." He urged them to stop the counting on January 6, "by making plans to 'fight like hell' and 'fight to the death' against this 'act of war' by 'Radical Left Democrats' and the 'weak and ineffective RINO section of the Republican Party.'"
On January 6, he urged his supporters to go to the Capitol to stop what he called the massive fraud taking place there. He told them, "if you don't fight like hell you're not going to have a country anymore."
Carrying Trump flags, the mob marched to the Capitol and broke in, searching specifically for Vice President Mike Pence, whom Trump blamed for counting the votes accurately, and House Speaker Nancy Pelosi. One shouted, "What are we waiting for? We already voted and what have they done? They stole it! We want our f*cking country back! Let's take it!" Others shouted, "Hang Mike Pence!" and "Tell Pelosi we're coming for that b*tch."
Allegedly "delighted" at the interruption to the vote count, Trump retweeted a video of his rally speech telling his supporters to be "strong" and, even as Pence and his family were hiding from the violent mob, tweeted, "Mike Pence didn't have the courage to do what should have been done to protect our Country and our Constitution." This sent the mob into a frenzy.
Then, while the Senate was evacuated, Trump tried to reach the new senator from Alabama, Tommy Tuberville, to urge him to continue to delay the counting of the electoral votes.
Members of both houses from both parties called the president to urge him to call off the mob, but for more than three hours, he refused. When he finally issued a video telling his followers to go home, he said, "[i]t was a landslide election and everyone knows it, especially the other side." He told them: "We love you, you're very special."
Later that night he tweeted: "These are the things and events that happen when a sacred landslide election victory is so unceremoniously & viciously stripped away from great patriots who have been badly & unfairly treated for so long. Go home with love & in peace. Remember this day forever!"
Trump's new legal team issued its response to the House impeachment managers as well. They stand on the ground that, because Trump is no longer president, it is unconstitutional to try him on an article of impeachment. They also deny that the former president incited the insurrection and say he was simply exercising his First Amendment rights when he repeatedly attacked the legitimacy of the 2020 election.
Far from backing down from his position, Trump is continuing to assert his argument that he won the election. "With very few exceptions," his lawyers' response reads, "under the convenient guise of Covid-19 pandemic 'safeguards' states [sic] election laws and procedures were changed by local politicians or judges without the necessary approvals from state legislatures. Insufficient evidence exists upon which a reasonable jurist could conclude that the 45th President's statements were accurate or not, and he therefore denies they were false."
Trump's argument has been dismissed in more than 60 court cases, so there is plenty of evidence to conclude that it is false. But he is doubling down on what scholars of authoritarianism call a "big lie:" that he was the true winner of the 2020 election, and that the Democrats stole it. The big lie, a key propaganda tool that is associated with Nazi Germany, is a lie so huge that no one can believe it is false. If leaders repeat it enough times, refusing to admit that it is a lie, people come to think it is the truth because surely no one would make up anything so outrageous.
In this case, Trump supporters insist that there was massive fraud in the 2020 election (there wasn't) and that Trump really won (he didn't). As Senator Mitt Romney (R-UT) pointed out, the Republicans who supported Trump's big lie and challenged the counting of the electoral votes on January 6 still have not admitted they were lying.
Big lies are springboards for authoritarian politicians. They enable a leader to convince followers that they were unfairly cheated of power by those that the leader demonizes. That Trump and his supporters are continuing to advance their big lie, even in the face of overwhelming proof that it is false, is deeply concerning.
If there is any need to prove that Trump's big lie is, indeed, a lie, there is plenty of proof in the fact that when the leader of the company Trump surrogates blamed for facilitating election fraud threatened to sue them, they backed down fast. The voting machine company Dominion Voting Systems was at the center of Trump supporters' claims of a stolen election, and its owner has threatened to sue the conservative media network Newsmax for its personalities' false statements. When the threat of a lawsuit first emerged, Newsmax issued an on-air disclaimer.
Even as Trump's lawyers were reiterating his insistence that he really won the election, the issue came up again. When MyPillow founder Mike Lindell began to spout Trump's big lie on a Newsmax show, the co-anchor tried repeatedly to cut him off. When he was unsuccessful, the producers muted Lindell while the co-anchor said, "We at Newsmax have not been able to verify any of those kinds of allegations…. We just want to let people know that there's nothing substantive that we have seen."
He read a legal disclaimer: "Newsmax accepts the [election] results as legal and final. The courts have also supported that view." And then he stood up and left the set.
Letters from an Аmerican is a daily email newsletter written by Heather Cox Richardson, about the history behind today's politics