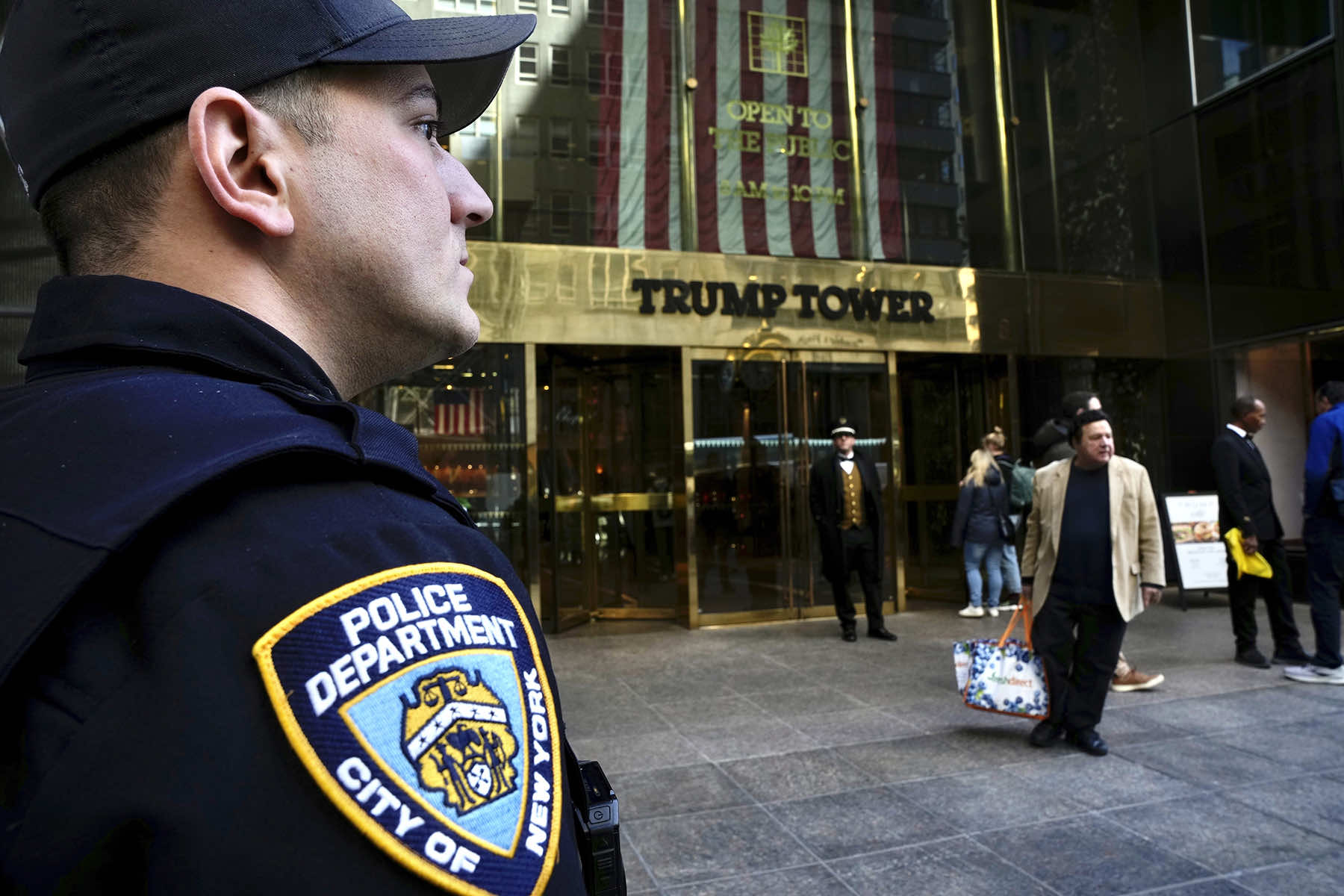 "It's not easy. It's not — this has never been easy. Democracy is hard work. The work of democracy is never finished. It's never laid down and that's it, all you have to do. It must be protected constantly. We have to continually renew our commitment, continually strengthen our institutions, root out corruption where we find it, seek to build consensus, and reject political violence, give hate and extremism no safe harbor … And as you can probably tell, strengthening democracy is a subject about which I am somewhat passionate. I believe this is a defining challenge of our age." – President Joe Biden
The U.S. has invested in global democracy by committing more than $1 billion to shore up government transparency and accountability, support media freedom, fight international corruption, defend elections, and promote technology that advances democracy. It intends, Biden said, to commit $9.5 billion over three years.
Leslie B. Dubeck, the general counsel for the Manhattan district attorney's office, wrote to Representatives Jim Jordan (R-OH), chair of the House Committee on the Judiciary; Bryan Steil (R-WI), chair of the House Committee on House Administration; and James Comer (R-KY), chair of the House Committee on Oversight and Accountability, to warn them that their attacks on Manhattan district attorney Alvin Bragg and his office were "unlawful political interference."
Jordan, Steil, and Comer have tried to intervene in the district attorney's investigation of former president Trump. Even before a grand jury of ordinary citizens voted to file charges against Trump, the three men demanded the district attorney share with them confidential information about the state of the investigation.
The district attorney did not give it to them because, as Dubeck said, "our Office is legally constrained in how it publicly discusses pending criminal proceedings, … as you well know. That secrecy is critical to protecting the privacy of the target of any criminal investigation as well as the integrity of the independent grand jury's proceedings," she wrote.
She called their interference "unnecessary and unjustified" and reminded the men that Congress has no jurisdiction over individual criminal investigations. Nor does it have jurisdiction over state investigations. "The Committees' attempted interference with an ongoing state criminal investigation—and now prosecution—is an unprecedented and illegitimate incursion on New York's sovereign interests," she wrote.
Dubeck noted that the men were reportedly working closely with Trump to attack the district attorney's office and the grand jury process, making it seem that "you are acting more like criminal defense counsel trying to gather evidence for a client than a legislative body seeking to achieve a legitimate legislative objective."
Dubeck noted that Trump has been threatening Bragg personally and warning that his indictment might unleash "death & destruction." She pointed out that the three men, as committee chairs, "could use the stature of your office to denounce these attacks and urge respect for the fairness of our justice system and for the work of the impartial grand jury."
Instead, they and their colleagues were collaborating with Trump to attack the justice system as politically motivated. "We urge you to refrain from these inflammatory accusations, withdraw your demand for information, and let the criminal justice process proceed without unlawful political interference," she wrote.
Dubeck concluded by noting that subpoenaing the district attorney for information about an ongoing state criminal prosecution, as they threatened to do, was "unprecedented and unconstitutional" and expressed hope they would "make a good-faith effort to reach a negotiated resolution."
Delaware Superior Court Judge Eric Davis ruled in favor of Dominion Voting Systems in a key point of the company's lawsuit against the Fox News Corporation for defamation. The ruling also established the central point for dismissing the story that Trump had won the 2020 election. Davis wrote — in italics:
"The evidence developed in this civil proceeding demonstrates that [it] is CRYSTAL clear that none of the Statements relating to Dominion about the 2020 election are true."
The Fox News Corporation had argued that the false statements of its hosts claiming that the voting system had thrown the 2020 presidential election to Biden were not defamatory because they were opinions. In his decision the judge went through the statements, calling out 20 occasions on which lies were stated as facts and similar occasions on which deliberately omitted material changed the meaning of what was presented.
The judge has determined that the hosts' statements were false. Now the case will go to a jury trial in April to determine whether Fox hosts knew they were lying and whether Dominion sustained damages from the defamation. The company is suing for $1.6 billion.
In the last stop of her Africa visit, Vice President Kamala Harris today was in Zambia, which co-hosted this week's Summit for Democracy. Neither Harris nor Biden will comment in any way about the impending indictment of the former president.
At a press conference in Zambia's capital, Lusaka, today, a reporter from the Wall Street Journal reminded Harris that she had "spoken about democracy and the rule of law at every stop in Africa," and asked her to comment on news of the indictment.
When she declined, Zambian president Hakainde Hichilema stepped forward. "[L]et's remove names from your question," he said. "Let's put what we decided we will do to govern ourselves in an orderly manner. First, our constitutions, bedrock law. Then, secondary laws, other regulations create a platform or framework around which we agreed, either as Americans or as Zambians, to govern ourselves. And so, to live within those confines. And when there's transgression against law, it does not matter who is involved. I think that is what the rule of law means."
Seth Wenig (AP), Nathan Howard (AP), Eduardo Munoz Alvarez (AP), Rebecca Blackwell (AP), LynneSladky (AP)
Letters from an Аmerican is a daily email newsletter written by Heather Cox Richardson, about the history behind today's politics