For Memorial Day we remember the loss not give thanks for service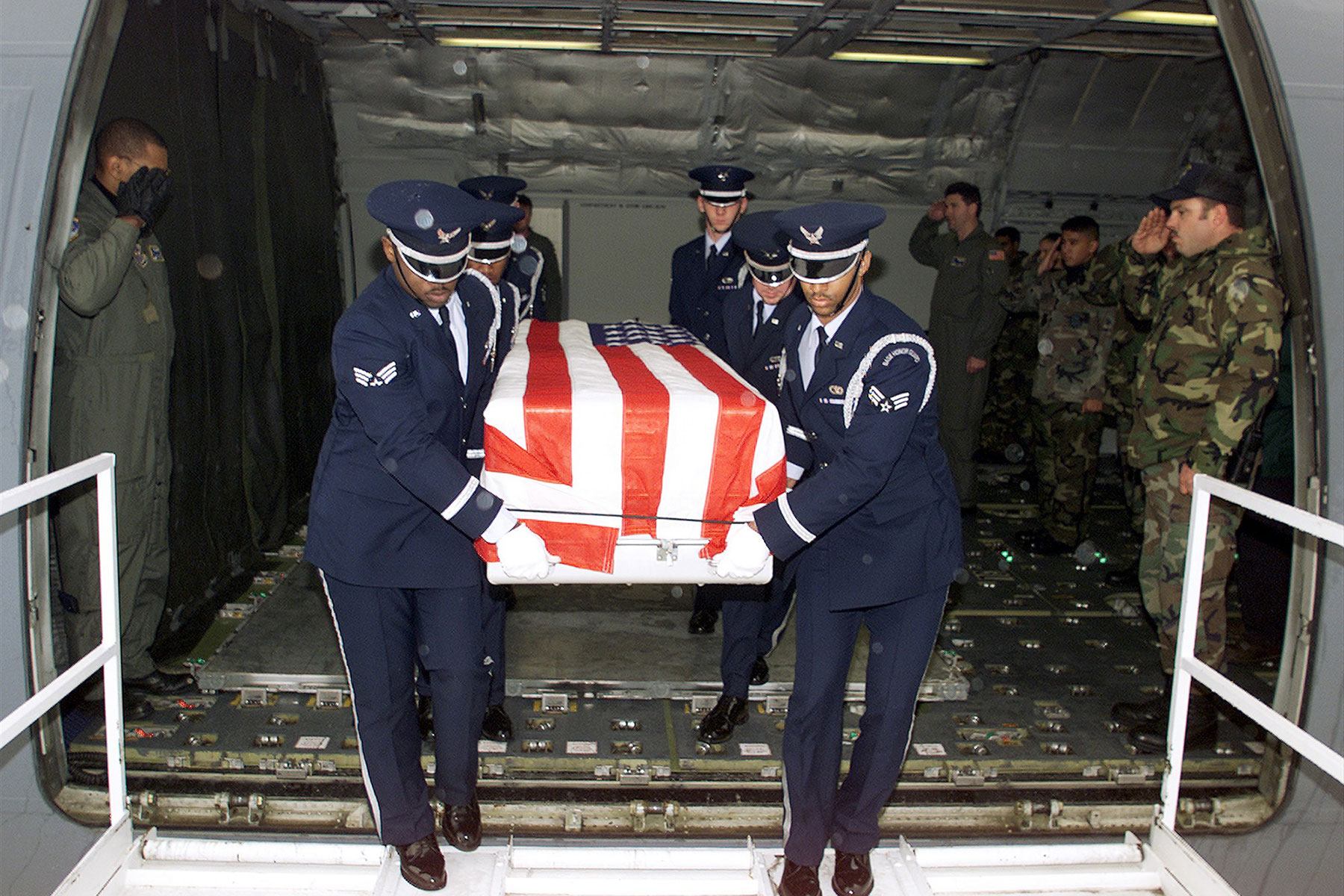 Each year in Southeastern Wisconsin, just as the trees begin to green and the flowers begin to bloom, we race to campgrounds, beaches, parks, and backyards to celebrate our nation's Memorial Day.
A remembrance that was once known as Decoration Day, Memorial Day is when we celebrate the lives of those who have served our country in some way. We place flags and flowers at their graves, we host pictures of them in our social media feeds, and we fly our flag proudly in the wind, because their memory gives flight to those thousands of threads sewn together.
Although everyone has a reason to celebrate Memorial Day, some people have a special connection to it. The day holds a sacred place in their heart. As a Veteran, it does just that for me.
I have felt the grip of life loosen as my battle buddies passed away beside me. I have seen their eyes close and heard their last whispers for home. Memorial Day is when we remember these brothers and sisters. It is a day so many combat Veterans realize their guilt, and truly remember their friends.
It is a day when mothers and fathers celebrate the life of their son or daughter. It is also a day the sons and daughters of those fallen get to go see their mother or father. From each generational perspective, there is always the lack of understanding about why a loved one is not there. It is an incredible and humbling day for everyone left behind.
On January 29th, 2004, Spc. Robert Cook of Sun Prairie, Wisconsin, and eight others were supporting Operation Enduring Freedom in the Ghazni Province of Afghanistan when a weapons cache prematurely exploded. He was assigned to the 2/87 IN Battalion in the Army's infamous 10th Mountain Division. His laugh, his jokes, and his memory, have given his family and his battle buddies, a deeper reason to celebrate Memorial Day. Catamounts!
This year I have a renewed call to action. "Give life to those who have given theirs, through community involvement and social change."
As I carry the memory of SPC Cook and many others with me, I remember the feelings of camaraderie and brotherhood. I remember the way we took care of one another, regardless of socio-economic status or public stature. I do not recall if they were affiliated with a political party. It did not matter, we all wore the same flag proudly on our arm.
And I remember how ethnicity did not matter, because dark skin or light skin the color of the blood that was lost by all was the same.
Memorial Day is a day for all Americans. Not just some, not only those who served or lost. Our nation owes everything to the sacrifices of our service members and veterans. The way of life we enjoy is a privilege that they paid for.
As divided as we may be, Milwaukee is a city that has strong neighborhoods, beautiful, cultured roots, and a very diverse population. Though segregated, the loss of Veterans from Wisconsin has touched us all at some point.
We celebrate everyone who has lost their life. War does not discriminate, neither does grief.
Saying "Thank You" to veterans at any time is always a welcomed form of civic gratitude, but in this case it should be saved for Veterans Day. That is when we remember the living.
For Memorial Day, we should embrace all those who were lost. And if we hold dear the freedoms that they fought and sacrificed for, it is our duty to preserve those freedoms and see that they are available to everyone who stands on American soil.