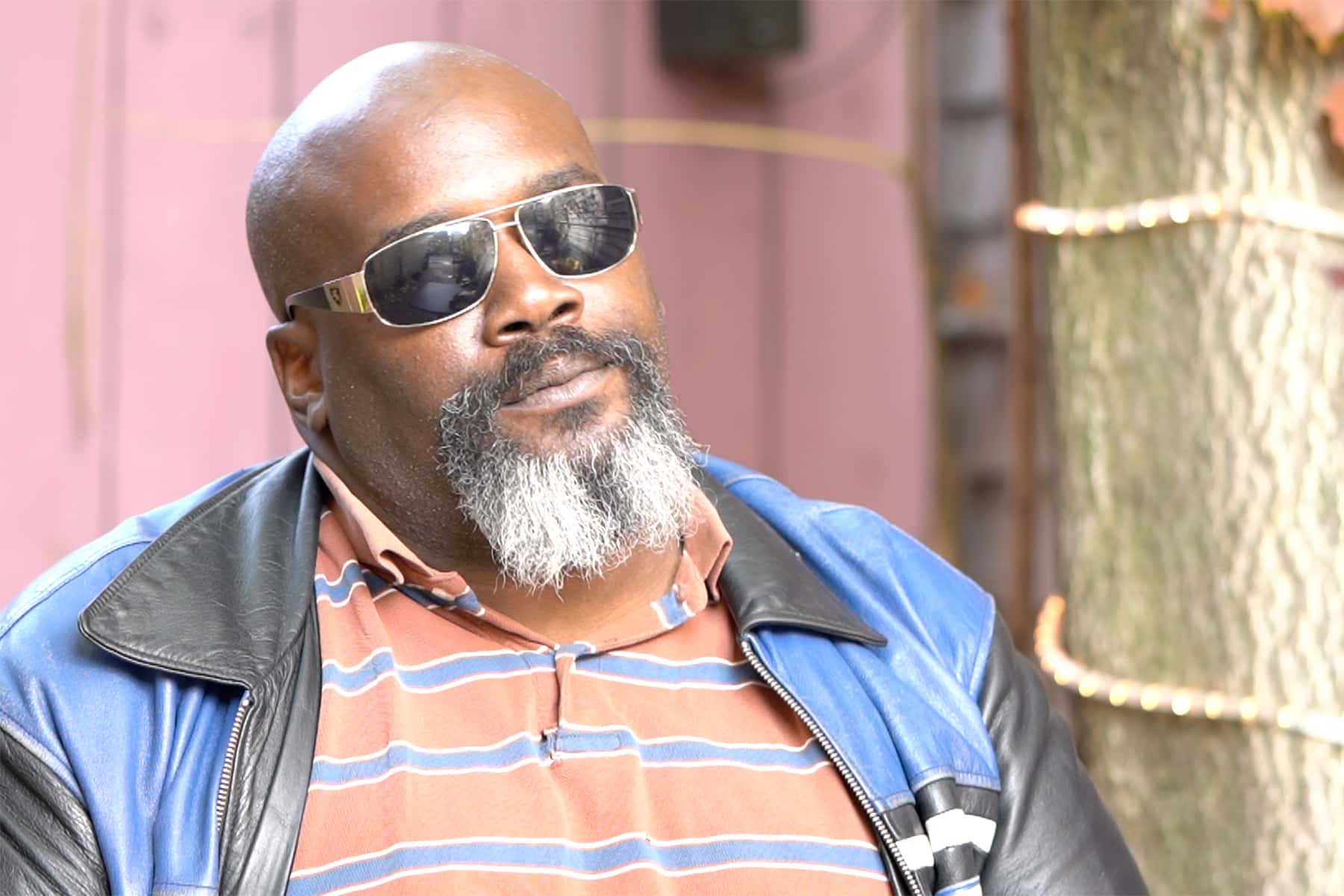 Mario Willis speaks with a conviction and boldness that is hard to turn away from. He is a poet, writer and slam poetry performer with a stage presence that makes people listen.
Mario the Poet, as he is also known, has been in the Milwaukee poetry scene for over 10 years. His writing touches on issues like police brutality and the country's political climate that sets up challenges for African Americans.
By empathizing with others and seeing people as human, Willis explains that his writing has developed in a way that allows him to get his message across. He wants to change the world and to him, performing his poetry is one small way to do that.
Although Willis mainly writes as a form of self-expression, he also hopes that speaking his truths to the world will "change people in ways that will make the world a better place." If he can capture people's attention for even a few minutes, then maybe he will help people see the world from a different perspective.
Willis often performs at Linneman's Riverwest Inn on Monday nights, the venue he calls home, and at other live poetry around the city. In his book Other Things to Remember and companion album called "Don't Panic, Be Awesome," he focuses his work around the message that everyone will make it through their challenging moments.
He tries to tell the audience to take a deep breath and relax as the world rushes around them. With love and companionship, everything will work itself out. Now in the process of creating new work, Willis plans to release his next book by the first of the year.
Milwaukee Independent: Where did you grow up and do you still have a strong connection to that neighborhood or area?
Mario Willis: I was born & raised in Milwaukee. Nearly all of my youth spent on the East side. The neighborhood has changed so much I don't think anyone has a strong connection anymore.
Milwaukee Independent: How did your upbringing and experiences in your early life lead you to where you are today?
Mario Willis: My upbringing & experience qualifies my view of the world. Having been raised in abject poverty and around people who were on drugs & sold drugs I think it allows me to have a better perspective on humanity having seen people chasing their desires. My formative years were filled with violence & disappointments but also with enough joy that I can still remember the times fondly.
Milwaukee Independent: Name a mentor or someone that you have looked up to in your life. What lessons did they teach you?
Mario Willis: Clara Brown, my maternal great grandmother, raised me. She is probably my greatest mentor. She was a cook who ran the Meal Program at St. Galls Church, A now defunct Catholic Church on Martin Luther King Dr., hard to think of which lesson was the most influence but there were many. Be careful comes to mind. She would always tell me that not paying attention is how people make mistakes in life.
Milwaukee Independent: At what age did you start writing and how did you gravitate to poetry from hip-hop?
Mario Willis: I have no idea when I started writing probably at 38th Street School, my elementary school, an open education program that was one of the first near Montessori Schools in the system. We would participate in a few programs with the library each year & I think the first poem I wrote was for one of those programs. I stopped rapping when Lil Wayne became famous because I realized people weren't interested in the style of rapping I truly enjoy. This may not have turned out to be totally true but at the time it seemed true to me. I never really tried to be a professional rapper and was doing it as a hobby so it wasn't hard to walk away.
Milwaukee Independent: What do you feel is significant about preforming poetry rather than putting it out in written form?
Mario Willis: Though I prefer the written (literary) form just as much, if not more, than performance poetry I do consider the fact that you can hear the inflection in the artists voice & passion in their delivery as a opportunity to bring the page to life.
Milwaukee Independent: Do you think that poetry in Milwaukee has been successful in connecting people from different backgrounds? If so, how? If not, why do you think it has not been successful in doing so?
Mario Willis: Milwaukee poetry is a kingdom divided just like the citizenship. Milwaukee loves its neighborhoods and sections. Milwaukee Poetry defines it's self by geography & color sometimes more than I wish it would. I worked with a partner hosting New World Document at Riverwest Co-Op for a year, awhile back, and tried to bring poets from blacker impoverished and segregated neighborhoods down to Riverwest. Sadly, it never really took off, but we did introduce our beloved & gentrified neighborhood to more urban poets.
Milwaukee Independent: What are you trying to accomplish with your writing?
Mario Willis: Mostly just self-expression. Though I am more purposed on occasion my general purpose in writing is getting my feelings out.
Milwaukee Independent: Who is your favorite writer and why? What is one of your favorite quotes or passages written by them?
Mario Willis: My favorite poet beyond a shadow of a doubt is Patrica Smith. I would recommend reading "Teahouse of the Almighty" it is an amazing book.
Milwaukee Independent: You often perform and attend the poetry open mic night at Linneman's Riverwest Inn on Monday nights. Explain the significance of this event in your life and in your writing.
Mario Willis: Poets Monday is my home set. It is basically where I first came into my voice. At this point it isn't even really about the poetry anymore it just feels like home.
Milwaukee Independent: How does family play a role in your career, your life, and your faith?
Mario Willis: I think most of my writing is either arguing with God or resolving something someone in my family has said. I was raised Catholic and that tempers me to.
Milwaukee Independent: How has your writing changed since you began performing around 2006?
Mario Willis: Far better than when I first started. I went from just writing long rants to using imagery & metaphor more succinctly.
Milwaukee Independent: What have you learned from performing in Milwaukee's poetry scene over the last 10+ years? What have the people in the poetry scene taught you?
Mario Willis: Milwaukee poetry has taught me that many of the people are trying to re-live high school again and be who they never could be before I also learned to get paid a deposit in advance. I also learned that poetry is a fraternity that you are either allowed in or not.