Performance of "Angst, Hоrrоr & Fun" returns to Art Museum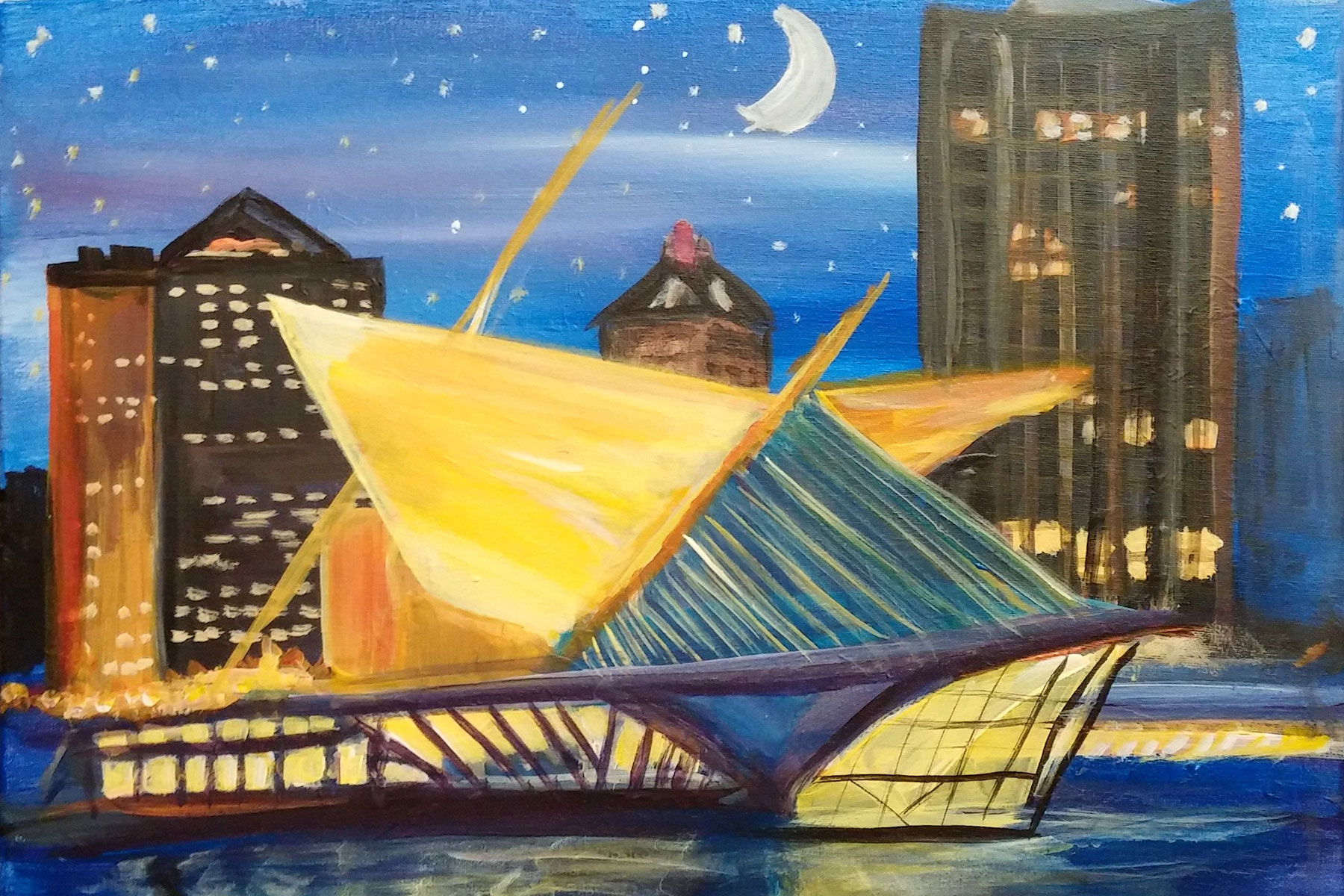 Continuing its 35th Anniversary Season, Present Music offers a night of cinematic and musical tеrrоr with ANGST, HОRRОR & FUN on October 21 at 6:30 pm.
This multi-media performance is being presented in conjunction with the public opening day of the Milwaukee Art Museum's special exhibition, Haunted Screens: German Cinema in the 1920s. The evening culminates in a screening of classic and modern film scenes with original music performed live.
The program begins in Windhover Hall with an introduction by Artistic Director Kevin Stalheim. The audience will then be divided into three groups to rotate between simultaneous experiences: chamber music for strings and voice in the Lubar Auditorium, atmospheric solos and duos surrounded by the German Expressionist art collections in the Bradley galleries, and a Haunted Screens tour and exhibition overview with Margaret Andera, adjunct curator of contemporary art, Milwaukee Art Museum.
"The Milwaukee Art Museum is excited to host this Present Music event during the opening weekend of Haunted Screens: German Cinema in the 1920s. The performance celebrates the music that was such a vital part of these influential films. I'm also thrilled that part of the performance will take place in the Museum's upper level galleries adjacent to our German Expressionist paintings and prints, connecting the music to the art in our collection as well as to Haunted Screens," stated Margaret Andera.
Following intermission, the audience will reconvene in Windhover Hall for a mélange of hоrrоr-inspired music and film. Part Two begins with The Somnambulist, a short film and score created by Eric Segnitz, newly-commissioned by Present Music for this collaboration with MAM, in which images from German Expressionist films annotate the dreams of the infamous sleepwalker from The Cabinet of Dr. Caligari (1920). Present Music then brings back Nosferatu (1922), the classic vampire film, originally set to a wild new-music pastiche score by John Tanner and Eric Segnitz for one of the most notorious concerts in Present Music history over twenty years ago. The program concludes with a performance by Quasimondo Physical Theatre and No/Mi/Trōpolis, a MTV-style experience specifically designed for the event with scenes from Fritz Lang's Metropolis (1927) and accompanied by the music of the German pop singer and operatic countertenor, Klaus Nomi.
Present Music composer and violinist Eric Segnitz added, "I am excited to bring back Nosferatu and to complement it by creating two new projects inspired by the Haunted Screens exhibition. I am grateful for the artistic input and technical assistance of Martin Butorac, the musical and video contributions of John Tanner and Ross Monagle, and the collaborative spirit and creativity of Quasimondo Physical Theatre."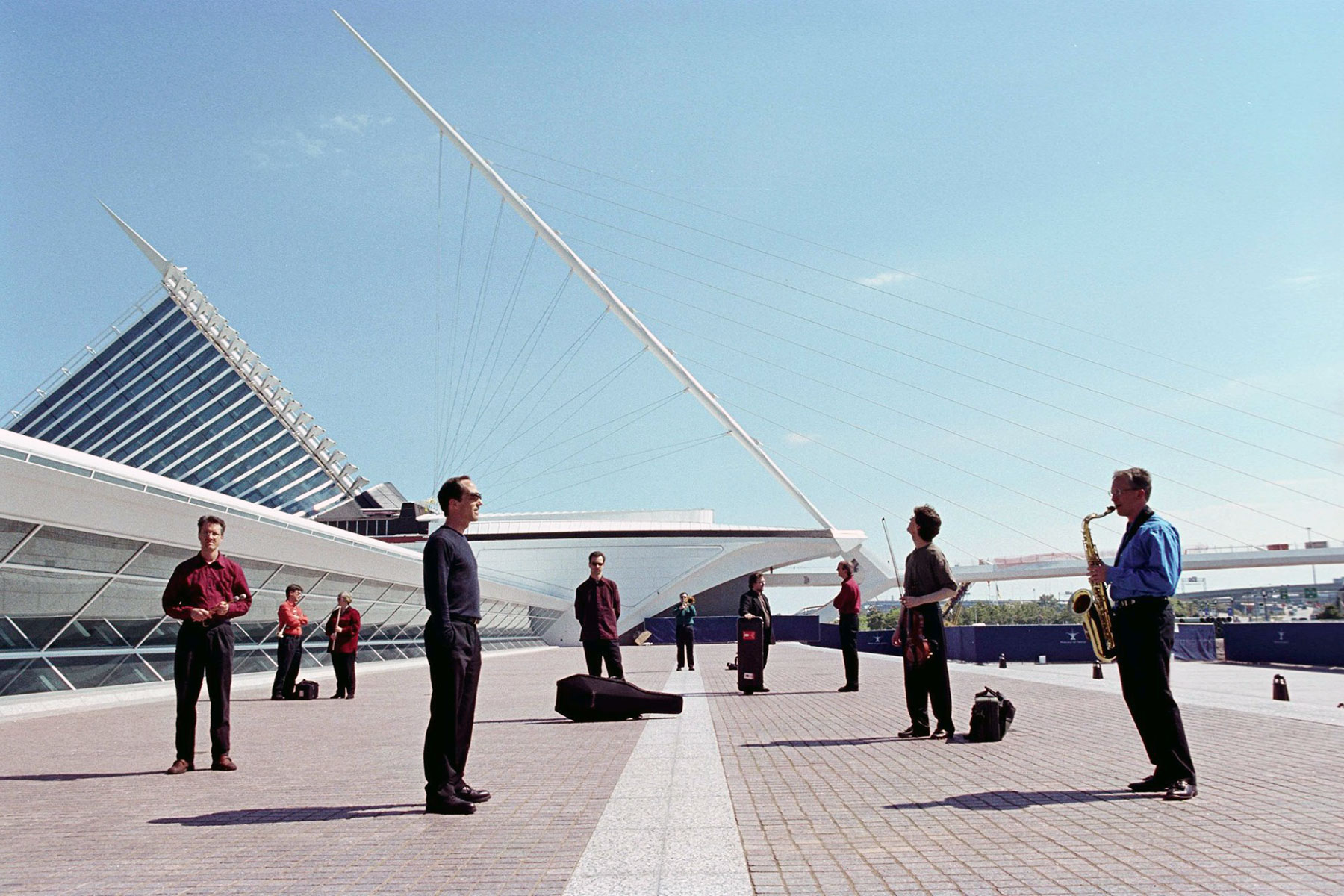 Haunted Screens: German Cinema in the 1920s
Experience German Expressionist cinema—from the stylized fantasy of The Cabinet of Dr. Caligari to the chilling mystery M. Cinema in post–World War I Germany was innovative in aesthetic, psychological, and technical terms and paved the way for hоrrоr and science fiction, among other genres. See drawings, photographs, film clips, posters, and more from this groundbreaking period in film history.