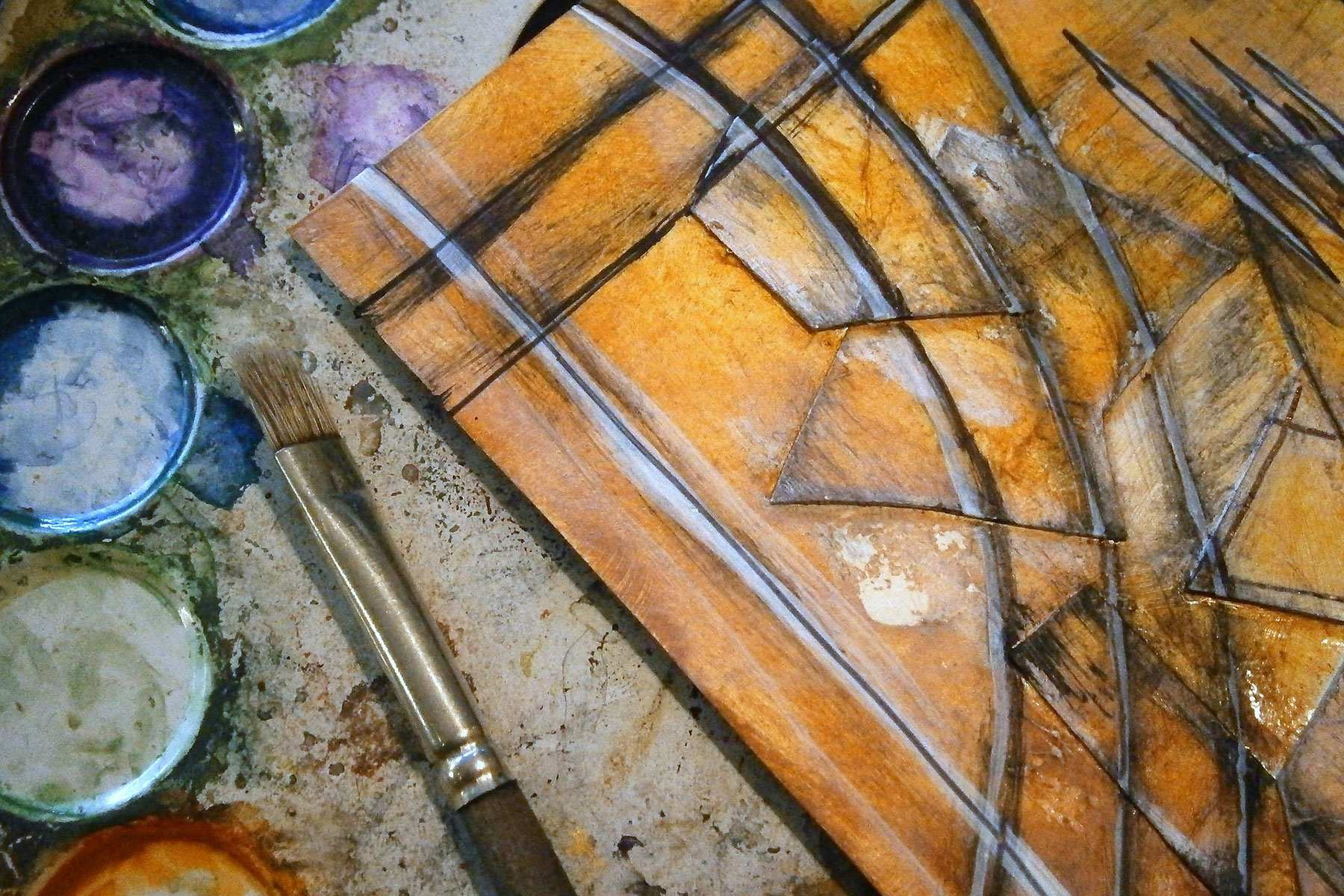 Join Made in Milwaukee and Colectivo Coffee for Bay View Gallery Night (BVGN) on Friday, June 3rd for an evening of exploring the Bay View community and great Milwaukee art talents. Over 55 local businesses will host hundreds of local artists & musicians for the evening, highlighting the creative community and great spaces of Bay View.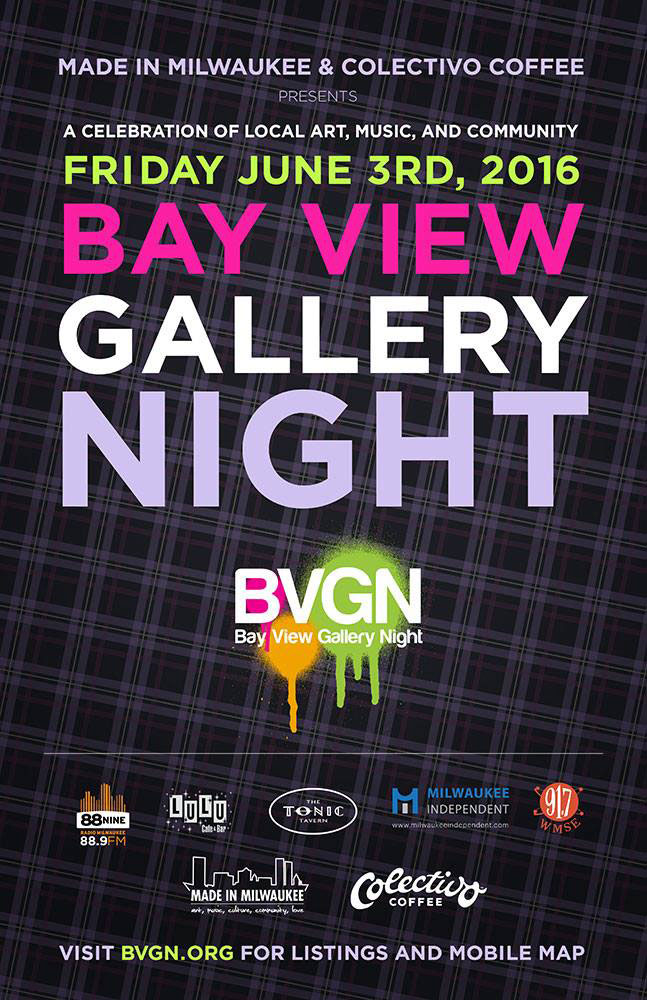 Bay View Jazz Fest (BVJF), a major feature of the BVGN, is back for its third year! The jazz fest features 18 free shows at 9 different BVGN locations, featuring Foreign Goods, Steve Cohen, Mrs. Fun, and Chris Weller's Hanging Hearts to name a few.
Highlights of the evening's events include Food Truck Friday in Morgan Park – stop by for a bit to eat from several local trucks and enjoy the food and local music from BEMBEMKE as part of Bay View Jazz Fest in the park. Also not to be missed is the hidden gem that is Milwaukee Makerspace – many makers will be on-hand doing demos, featuring their infamous 7ft tall robotic arm and much more.
And speaking of interactive art, Refuge Smoothies will be creating a "community puzzle" where everyone that stops in will have a chance to customize and add their piece with the final work to be displayed in the shop.
The Makers Market is continuing its season in the Colectivo Coffee lot featuring over 30 local vendors hand picked by Cortney Heimerl along with 3 BVJF bands performing outside.
Among this year's new participants don't miss Commonplace Shop + Tasha Rae Jewelry Pop Up Shop – two retails shops in one space. Commonplace, a design goods and accessories shop and Tasha Rae Jewelry featuring hand-forged jewelry – featuring local artists and designers: Ryan Tretow, Bigshot Robot, Kristin Finkbeiner and Ariana Stuckart.
As an added bonus, Rush Mor Records is bringing back the Rollout! An interactive bike ride within the Bay View neighborhood; teaming up with local galleries and other venues to bring you a unique biking experience: 5-6pm Meet up and registration @ Rush Mor, 6-9pm Ride, 9-10pm Food and raffle back at Rush Mor, and 10pm Group ride to Cafe Corazon BV for Dance Party!
For a complete listing of all the evening's events, times and more information please visit bvgn.org.
Made in Milwaukee (MiM) is an organization that exists to highlight and enrich the culture of Milwaukee by creating a platform for artists and local business to interact and interface with the community.