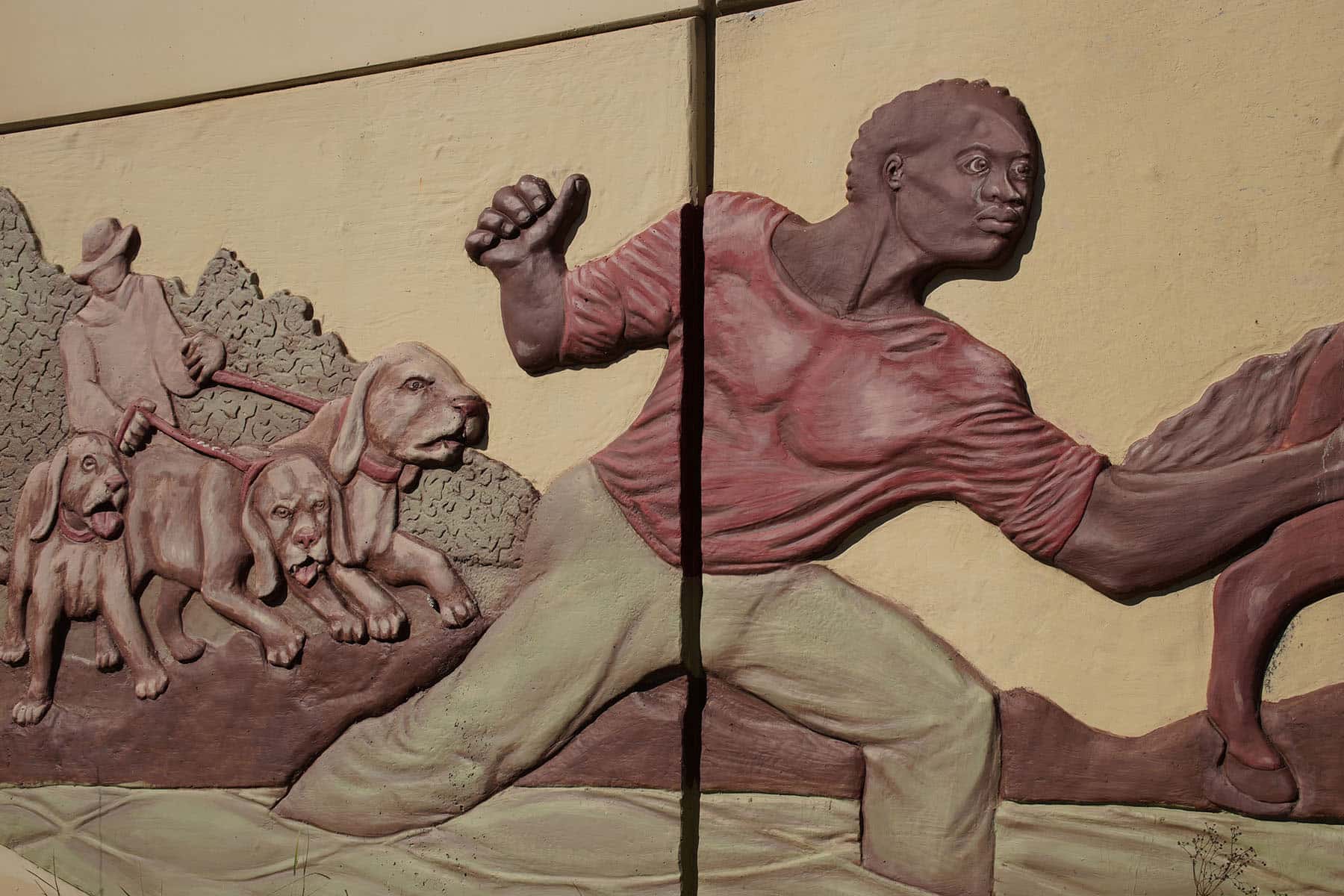 Based in Milwaukee, America's Black Holocaust Museum is an online platform that exhibits African American history and the long shadow of slavery today in the hope of fostering understanding and sparking change.
Founded in Milwaukee in 1984 by Dr. James Cameron, America's Black Holocaust Museum (ABHM) survives today in a unique, virtual museum experience. With more than 2,800 exhibits, the museum presents African American history and the impact of slavery over the past one hundred and fifty years.
After the physical location for the Milwaukee headquarters closed in 2008, ABHM built a virtual museum in 2012. The site is now visited by 750,000 people from over 200 different countries each year. Exhibits are written by scholar griots, who are historians from local universities. Griot is a french name given to oral historians in West Africa and the ABHM Griots still serve these roles today.
Reggie Jackson, prolific local writer and head Griot of ABHM, also writes exhibits for the museum.
"The museum has been a fixture of the community since it first opened nearly 30 years ago," said Jackson. "Even though the physical museum closed in 2008, we continue to be actively engaged in improving race relations in the city. We provide education and opportunities to have discussions about this very difficult problem of racism and it's ugly legacy."
As head Griot and Chairman of the Dr. James Cameron Legacy Foundation, Jackson travels in Milwaukee and throughout the United States leading workshops, seminars, and facilitating dialogues about African American history and the effect of institutional racism.
Jackson said that the greatest reward of working with the ABHM is carrying on Cameron's legacy.
Cameron, a lynching survivor, founded the museum in Milwaukee after he visited a holocaust museum in Israel. At the holocaust museum, he was struck by the similarities between the suffering of the jews and the suffering of African Americans since the beginnings of slavery in the early 1600s.
History books do not mention a pre-European Holocaust, when Africans faced literal a similar extermination at the hands of the Germans in the early 1900s. Starting in 1907 around Namibia, the Germans massacred over 60,000 of the Herero tribe, over 70% of the tribe's population. Some scholars consider this event to be the precursor to the European Holocaust.
Events like the German-Namibian Holocaust and American slavery have had a long-lasting impact on their survivors. African Americans today are still affected by the gross injustice of slavery and by the dehumanization of Jim Crow laws. With Milwaukee being one of the most segregated cities in the United States, ABHM strives to try to repair the city's racial divides by working with local nonprofits and community organizations.
"Much of Milwaukee's history is directly linked to racism and the disadvantages suffered by African Americans," said Jackson. "Understanding this history in a clear and deep way is critical. We can't possibly understand Milwaukee's current realities without studying this history carefully and seeing how it still impacts the city in a negative way. African Americans in Milwaukee have continually been subjected to discrimination and we suffer tremendously as a result."
The museum's four main goals are remembrance, resistance, redemption, and reconciliation, a direct result of the Cameron's life and effort. As a lynch mob survivor, Cameron did not retaliate against his attackers. He instead strove for peace and understanding, while still resisting the gross injustices African American people faced.
ABHM has followed Cameron's example towards understanding and has continued to grow as an online wealth of information and resources. The museum hopes to move back into a building in downtown Milwaukee next year and reemerge, like in the days of Cameron, as a fixture of the community.
"Giving people a greater understanding of how we got to where we are allows me to be a part of our overall educational mission," said Jackson. "We hope to be a part of the healing process as we move forward as a nation dealing with very poor race relations."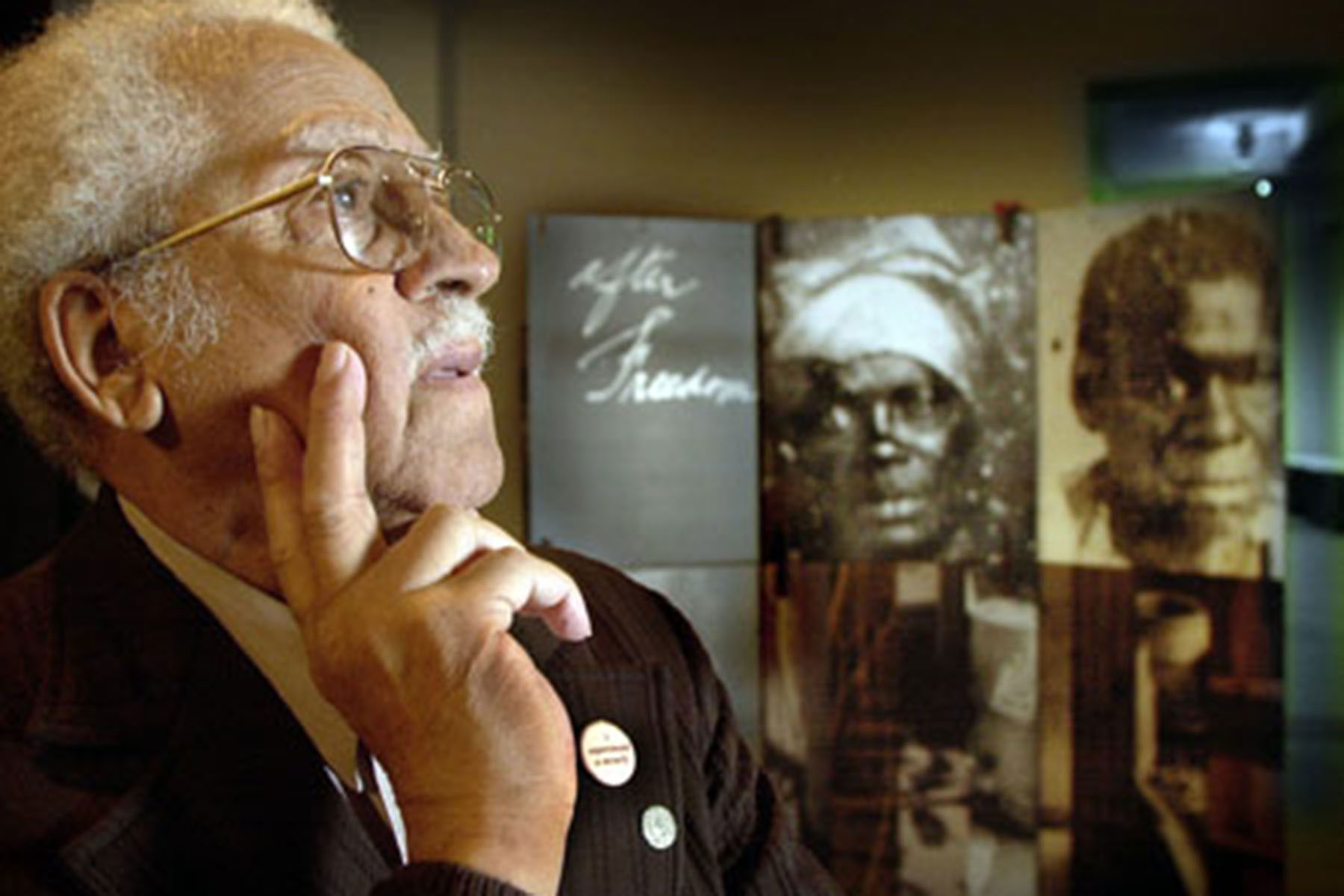 The Holocaust before Europe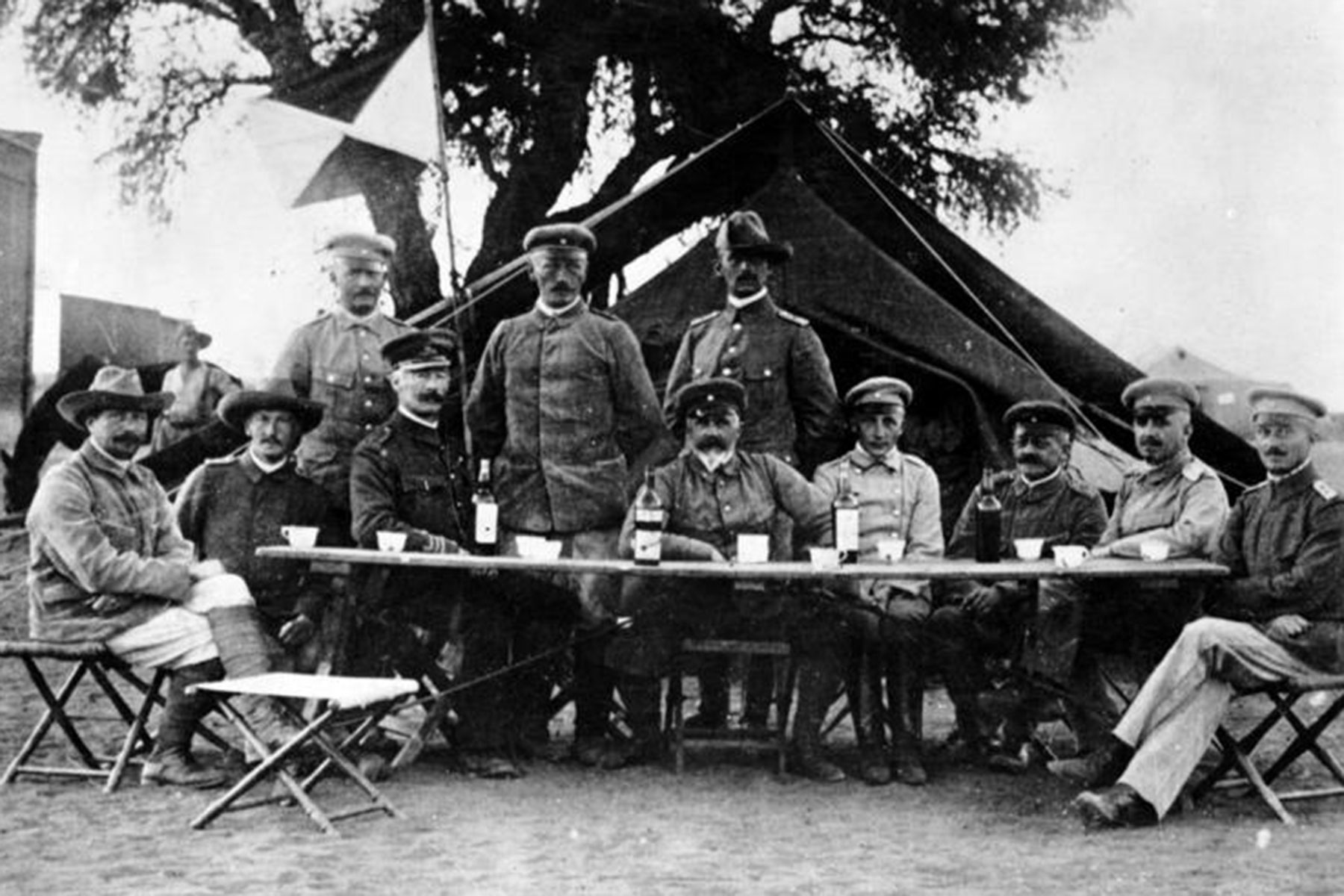 In the 1890s Blacks were tortured in German concentration camps in Southwest Africa (now called Namibia) when Adolph Hitler was only a child. Colonial German doctors conducted unspeakable medical experiments on these emaciated helpless Africans decades before such atrocities were ever visited upon the Jews.
Thousands of Africans were massacred, and historians neglected to properly register the slaughter beyond a footnote in history.
In an attempt to give the incidents their rightful recognition in the historical context of the Holocaust, Dr. Firpo W. Carr has authored a new book entitled, Germany's Black Holocaust: 1890–1945. In it, he reveals the startling hidden history of Black victims of the Holocaust. The mayhem and carnage date back to the turn of the 20th century, many years before there were ever any other unfortunate victims, Jew or Gentile, of the Holocaust.
Carr conducted three incredibly revealing interviews with:
a Black female Holocaust victim
the Black commanding officer who liberated 8,000 Black men from a concentration camp
an African American medic from the all-Black medical unit that was responsible for retrieving thousands of dead bodies from Dachau.
"Kay," the Black female Holocaust survivor, laments: "You cannot possibly comprehend the anger I have in me because of being experimented on in Dachau, and being called 'nigger girl' and 'blacky' while growing up."
Testimonials from the Black commanding officer and African American medic are memorialized, for the first time ever, in Carr's book. The research is based on volumes of documentation, personal interviews, and more.