Class of 1839: George H. Walker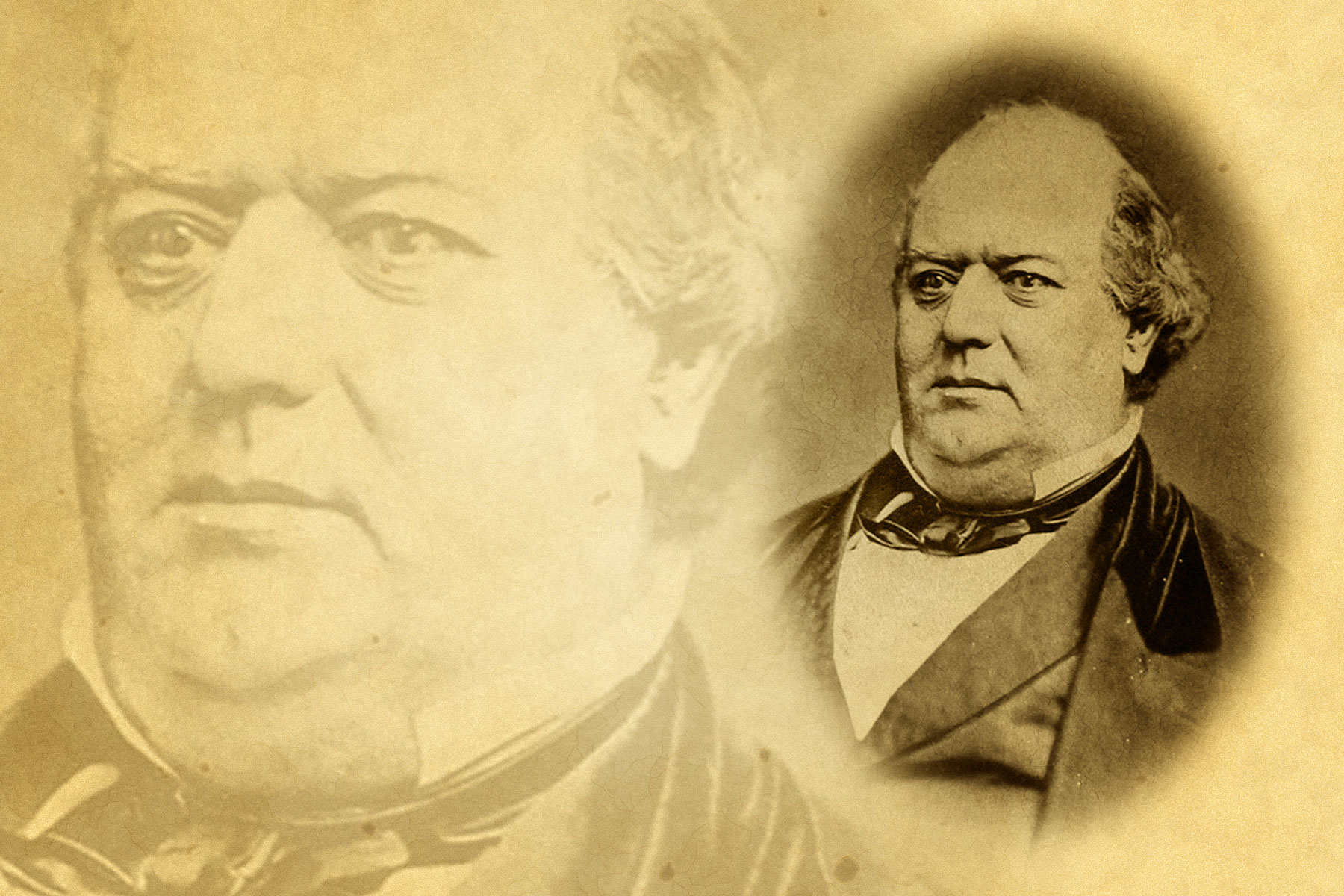 Today is the future from a century ago. During that bygone era, would young leaders of industry, government, health care, and education in Milwaukee been able to imagine the generational impact their lives would have on the city we live in today?

Walker was born in Lynchburg Virginia and as a young teenager moved with his family to southern Illinois. He served in the military during the Black Hawk War of 1832 receiving a field commission of Colonel, a title that he would continue to use the rest of his life. After the war he embarked upon the career of being an Indian trader and first came to Wisconsin in the summer of 1833 setting up a trading post in a place called "Skunk Grove" west of the current city of Racine and near the Root River. While records are not clear it appears that for the winter months of 1833 and 1834 he would return to Chicago rather than stay at his trading station.
Walker first came to Milwaukee in the summer of 1834 and identified a location on Milwaukee's south side on a finger of land surround by swampy land near the current Water Street Bridge that spans the Milwaukee River, thus the term Walker's Point. Today this area is commonly called Milwaukee's Fifth Ward. He built a cabin to attempt to solidify his land claim until Wisconsin was formally declared a Territory. His land claims fell into limbo when he tried to file at the 1836 Federal land sale in Green Bay. The dispute, seemingly provoked by land jumpers, would take years to resolve. Walker would eventually buy the original claim for $1500 an acre instead of the federal prince of $1.25 per acre. Someone made a lot of money.
At the time of Walker's filing he was still a young (24 years old) and inexperienced, whereas the more experienced Kilbourn and Juneau had little trouble getting their claims and thus a jump start on Walker's ambitions.
Walker became active in Milwaukee and state politics, serving on the commission to pursue statehood in 1848, served as Mayor for two terms 1851 and 1853 (note that in the early years mayoral terms were for one year only). Milwaukee's mayor in 1852 was Hans Crocker and following Walker's second term Byron Kilbourn was elected mayor.
Walker eventually settled his land claims, but he was late in the process compared to Juneau and Kilbourn. He was involved in one of the earliest attempts to develop a streetcar operation known as the River and Lake Shore Horse Rail Road. In 1846 he was the first person in Milwaukee to receive and send a telegram. In the same year he was one of the first to ride in a "buggy" with leather seats.
Walker was considered to be an active and likable member of the community and has always been considered to be one of the three founding fathers. A frequently discussed characteristic of Walker was his size. Notes in his wife's cook book indicate that he was 5 feet 10 inches tall, with a chest size of 54 inches, waist of 62 inches and weighing more than 300 pounds. His death records indicate that he died of heart attack and also had dropsy.
Of the three founding fathers his name is the only one used to identify a geographical location as the terms Kilbourn town and Juneau town no longer have meaning to current residents, but Walker's point is easily identified.
October 22, 1811 – September 20, 1866