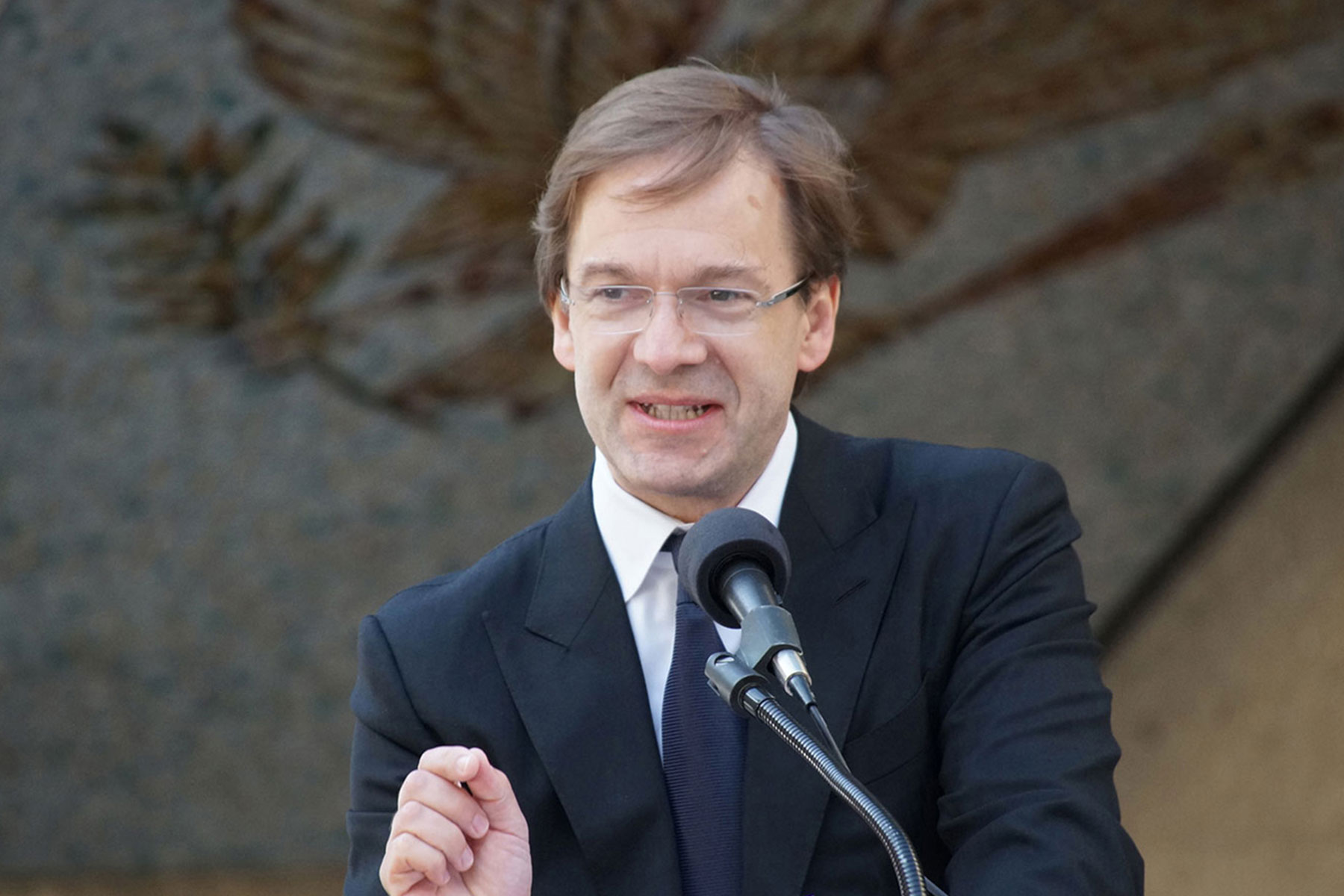 County Executive Chris Abele recently announced his personal donation of $250,000, together with a matching commitment for contribution from Microsoft Philanthropies, to expand Microsoft's Technology Education and Literacy in Schools (TEALS) program in the Milwaukee area.
The program helps high schools build and grow sustainable computer science programs through partnerships between classroom teachers and technology industry volunteers.
"It is more important than ever for children in Milwaukee to be prepared for the jobs of the future," said Abele. "Computer science is a vital and inevitable driver in today's global innovation economy and our students need to be able to lead the way."
TEALS volunteers currently co-teach in three Milwaukee schools. With the new funds, the program will expand to seven schools in the 2018-2019 school year, and to 25 schools over the next three years. The Metropolitan Milwaukee Association of Commerce's Community Support Foundation will serve as both fiscal agent and program sponsor, work closely to both help recruit talent to serve in the classroom and recruit schools to participate.
"Almost every industry is seeing an increased need for computer science competencies," said Tim Sheehy, MMAC President. "A strong talent base positions the region to embrace new opportunities for growth. MMAC is proud to play a role in supporting TEALS. It's an innovative program and we appreciate Chris Abele's generous support and leadership."
The TEALS program began in 2009 with one school and 12 students, and has grown to nearly 350 schools in 29 states, working with 12,000 students. TEALS volunteers in Milwaukee come from local companies, including Milwaukee-based Northwestern Mutual. It is estimated that there are more than 550,000 open computer science positions nationally and jobs in this sector are expected to grow at twice the rate of all other jobs.
"Learning to code is critical for the success of our students in today's increasingly technology-driven world," said Michelle Schuler, Microsoft's TechSpark manager for Wisconsin. "With the County Executive and MMAC's support, TEALS will be able to empower more Milwaukee students with the skills they need to achieve their dreams."
Thanks to advance work by the Milwaukee Institute, Gener8tor, and others organizations, TEALS has an existing footprint in Wisconsin, with programs running in Northeast Wisconsin, the Madison area, and three participating schools this year in Milwaukee.
MMAC's vision is to help create a globally competitive region that drives high value jobs to support a vibrant quality of life for all. The organization represents 2,000-member companies employing 300,000 employees in Milwaukee, Waukesha, Washington, and Ozaukee counties and beyond.
TEALS is currently recruiting to find 30 industry volunteers to co-teach with 8 schools. Teachers work in partnership with TEALS volunteers and learn the computer science curriculum by co-teaching in their own classrooms.
© Photo
Microsoft Philanthropies, Dana J. Quigley, and Lee Matz