Waveriders greet the summer sunrise with "Wiloha" surf culture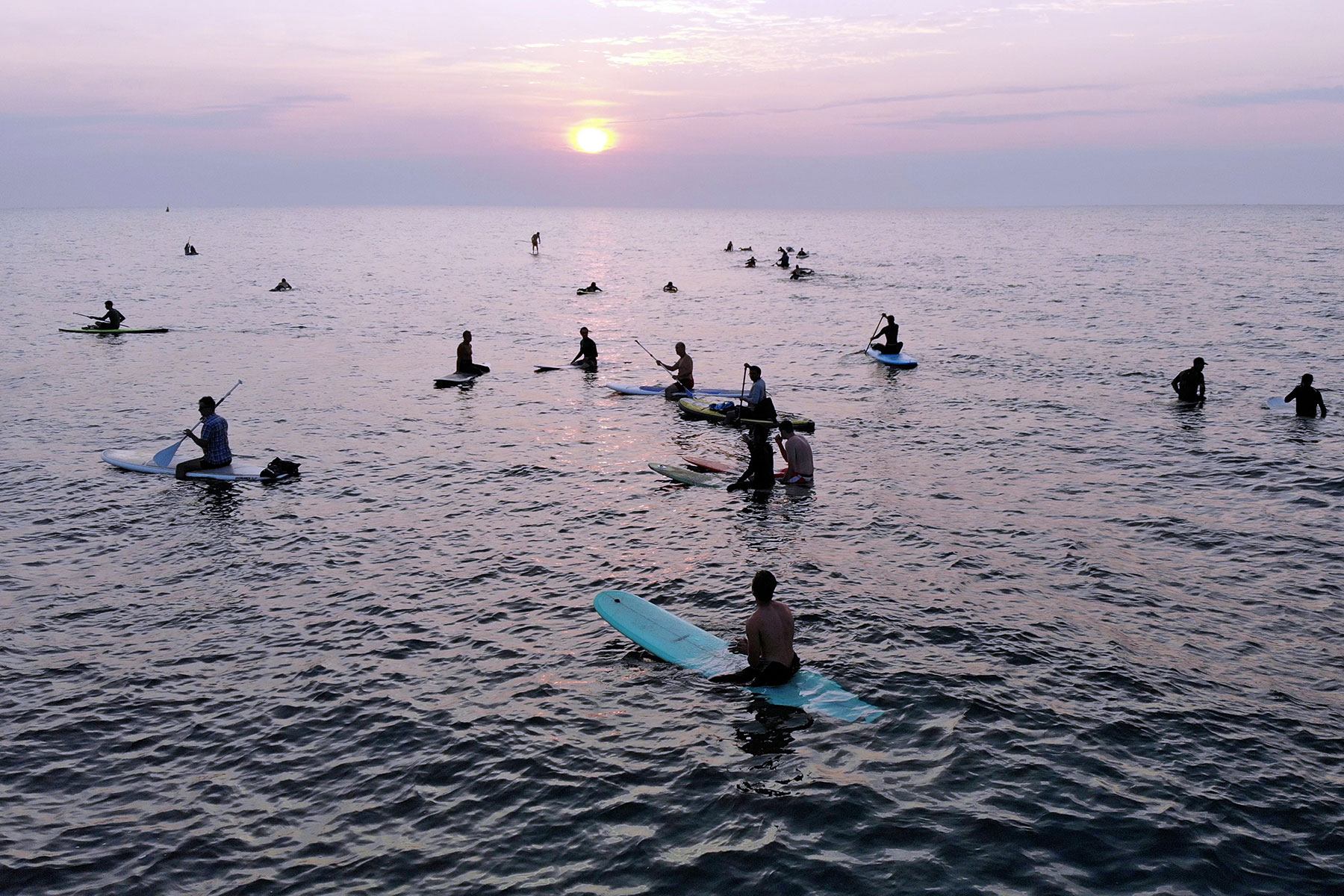 Atwater Beach in Shorewood once again provided a scenic spot for the 6th annual Surf @Water fundraiser on August 4, as a celebration of the Great Lakes surf culture and the primary drive for supporting the Surfrider Foundation-Milwaukee.
With Sheboygan holding the honorary title of "surfing capitol of the Midwest," Milwaukee's growing freshwater surfing culture is no longer a well-kept secret. Surf @Water has created lasting memories and enhanced the love of our Great Lake for hundreds of children, families, and people of all ages for the past five years.
Surfrider-Milwaukee is part of a network consisting of 81 chapters that work to transform local passion into lasting national protection for freshwater resources. Along with its educational mission, Surfrider-Milwaukee hosts events throughout the year, such as sunset surf parties on the beach, gallery nights at local cafes, and winter excursions into open water.
This video highlights a small portion of the 2018 Surf @Water event, beginning with a sunrise paddle out and an inspirational gathering on the beach. It included an authentic Hawaiian performance by the Hale O Malo Dance Group, which followed their appearance the previous night at NEWaukee's 8th annual Urban Island Beach Party.