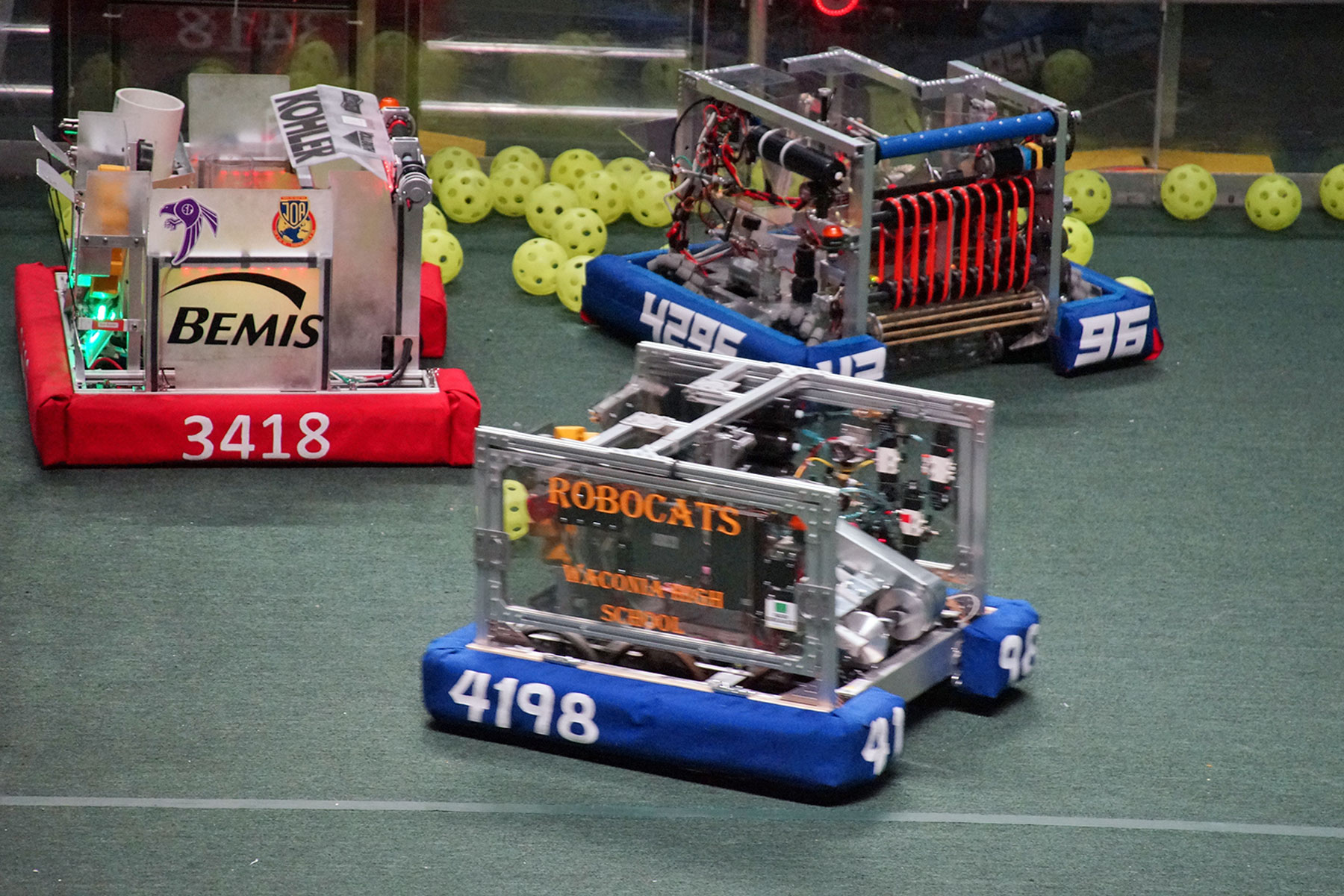 One of the team matches, during the final day of competition, at the FIRST Robotics event on March 25 in Milwaukee.
The UW-Milwaukee Panthers Arena was transformed into a steampunk realm as high school students participated in a technology-based varsity sport.
"FIRST is more than robots. The robots are a vehicle for students to learn important life skills. Kids often come in not knowing what to expect, of the program or of themselves," said Dean Kamen, inventor and FIRST Founder. "They leave, even after the first season, with a vision, with confidence, and with a sense that they can create their own future."
During the match two clubs compete, identified by either blue or red, and are comprised of alliances between three teams of high school students and their robots. The goal for each is to prepare a long distance airship by collecting fuel to build steam pressure, which scores points. This required the installation of gears to engage rotors, and then have the robots climb aboard for lift off. The airship that was best prepared for flight when the launch time runs out was the winner.