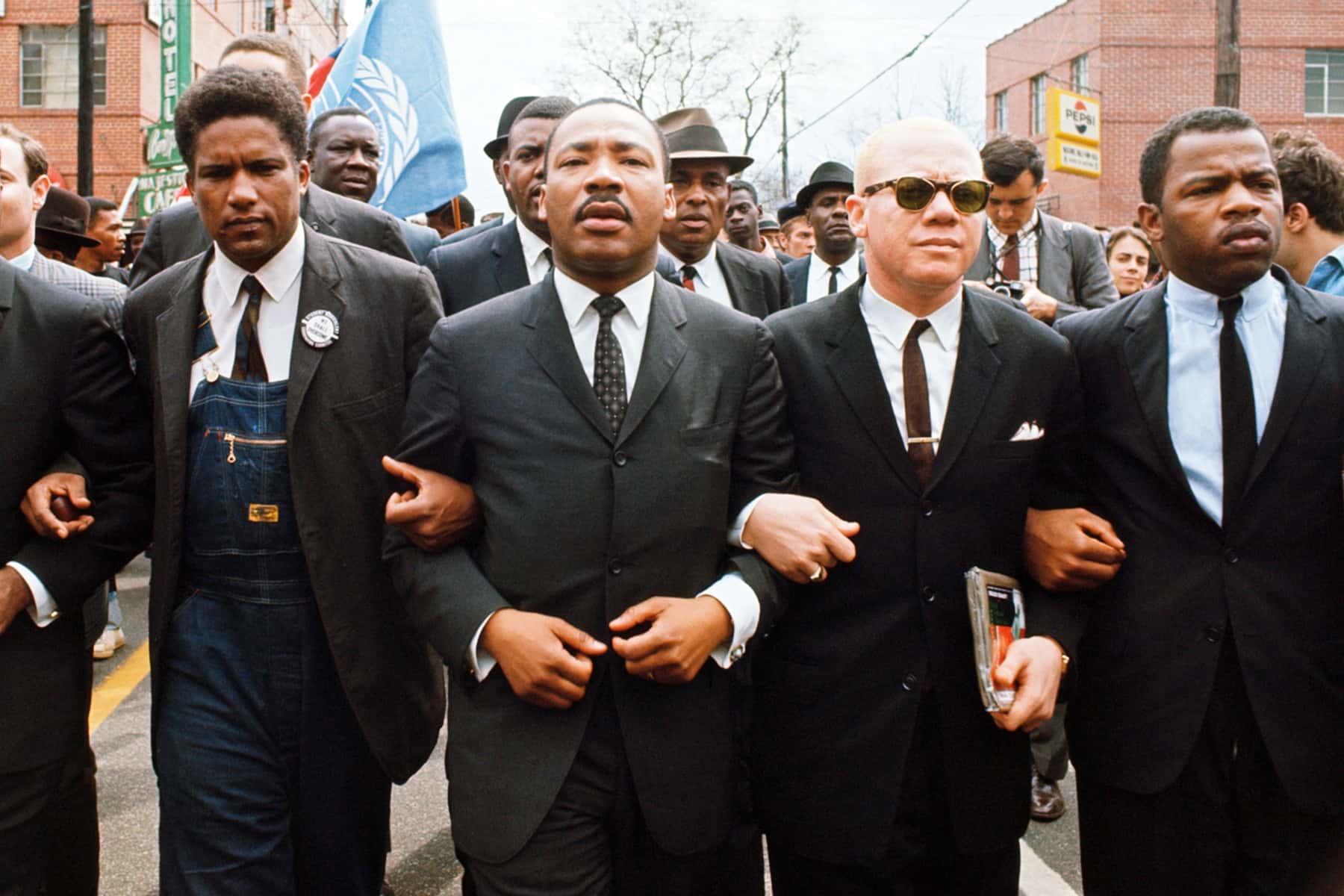 April 4 marked the 53d anniversary of Dr. Martin Luther King's assassination. Over half a century. Has America come any closer to his dream?
He would be pleased at some of our progress. Segregation is no longer the law of the land. The Voting Rights Act helped open doors. Dr. King would be pleased that a majority of Americans joined to elect and re-elect an African American president. Georgians just elected a black minister from Dr. King's own historic church to the U.S. Senate. There are now 60 African American members of Congress, 54 Latino members, 20 Asian American or Pacific Islander Americans and 5 native Americans.
Yet the reconstruction has brought reaction. By a 5-4 decision, right-wing judges on the Supreme Court gutted the Voting Rights Act, even after overwhelming majorities of both parties voted to reauthorize it. Now across the country, Republicans, fearful of the growing involvement of minorities and the young, are seeking to impose restrictions that make voting more difficult.
Dr. King would be marching with those who seek to make it easier to register and to vote. He'd be urging the Senate to pass S1, the For the People election reform bill that would go far to limit voter suppression, gerrymandering and counter the role of secret big money in politics. He surely would be delighted that African American business leaders of major corporations and banks have joined in urging the corporate community to speak out against efforts to suppress the vote.
George Floyd's murder would appall but not surprise Dr. King. The shameful mass incarceration of African Americans and the structural racial inequities of our criminal justice system demand reform. Again, Dr. King would be marching with the Black Lives Matter movement and would be encouraged by the multiracial outpouring of largely peaceful, nonviolent protests demanding reform.
Economic justice was the third movement of Dr. King's civil rights symphony—and the most incomplete. The pandemic has once more stripped the veil off of America's structural racial inequalities. African Americans and Latinos were the most likely to be infected, the most likely to lack health care, the most likely to be frontline workers, the least likely to be able to work from home.
When the economy shut down, African Americans and Latinos suffered the largest loss of jobs, and the greatest collapse of incomes. We are also vulnerable to the most evictions and foreclosures. The schools our children attend are the least likely to have adequate ventilation or space for social distancing.
The level of economic violence suffered daily by poor and low-income families is immoral and unnecessary. Millions of Americans still lack the basic right to adequate health care. Dr. King's legacy has helped to inspire a new Poor People's Campaign, giving voice to the 140 million low income and impoverished Americans who struggle to survive.
Dr. King protested as the War on Poverty was defeated in the jungles of Vietnam. He understood that a bloated military budget, constant interventions across the world, the arms race that threatened all humanity sapped the resources, energy and attention needed to make America better.
Today, the military budget is even higher—in comparable dollars—than it was at the height of the Cold War. The U.S. maintains nearly 800 military bases in more than 70 countries. We fight endless wars on the other side of the world. And worse, we seem headed into a new Cold War, this time with both Russia and China, and have launched a trillion-dollar program to build a new generation of nuclear weapons that we don't need and cannot use.
Our priorities remain distorted. There were no Republican votes for Biden's Rescue Plan to deal with the pandemic and the economic collapse. Many predict that there will be no Republican votes for Biden's American Jobs Plan to rebuild and modernize our infrastructure and begin to deal with the existential threat of catastrophic climate change. Yet there will be bipartisan support for a military budget far beyond our security needs.
Over half a century. We've come a long way, yet we still have so far to go. Hope is provided by a new generation—more diverse, more engaged, better educated, and increasingly on the march. They are bringing new energy and new numbers to the struggle for justice and peace. About that, Dr. King surely would be pleased.