Local media coverage of NBA finals reflects lack of Black journalists in Milwaukee sports broadcasting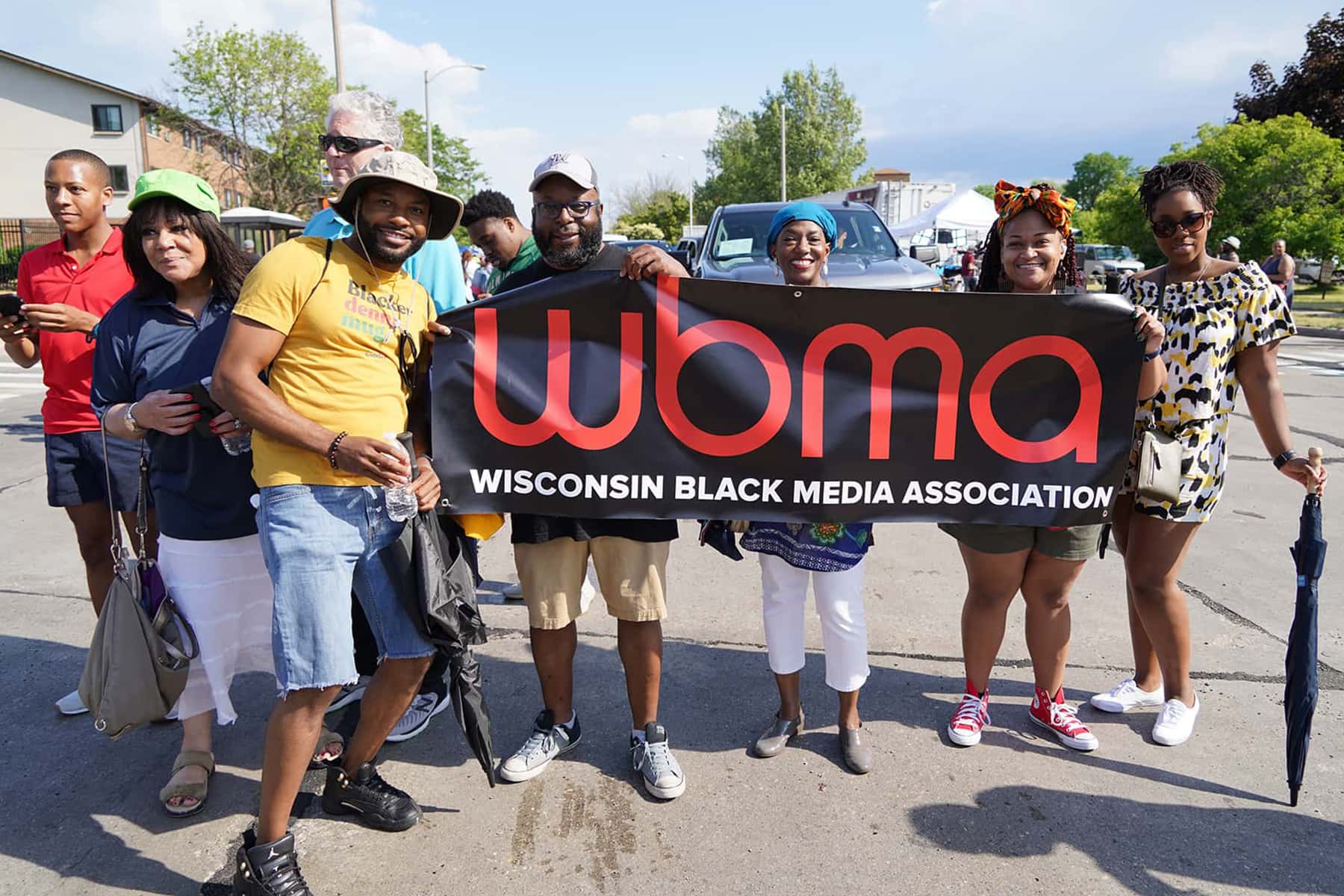 It has been 50 years since the Milwaukee Bucks have won an NBA championship, making this arguably the biggest sports moment in the history of the city of Milwaukee.
As the city celebrated the win, TV stations in Milwaukee and across Wisconsin shared in the excitement through their coverage of Game 6 of the NBA Finals. For this reason, we, at the Wisconsin Black Media Association (WBMA), believe it is important to not only focus on what was happening on the basketball court, but to bring attention to who was not in the picture, as far as coverage of the historic game.
Based on our observations and knowledge, it was evident that local coverage of the NBA Finals has not consistently reflected the diversity of the team or the viewing market. This stems largely from the fact that African Americans and other journalists of color remain woefully underrepresented in sports broadcasting locally and nationally, and the NBA Finals only perpetuates the problem.
While all stations have had shortcomings when it comes to diversity, coverage by WISN 12 News is significant because it is the station in Milwaukee that broadcast the NBA Finals.
For this reason, we at WBMA, believe that it is incumbent upon WISN 12 and other local news entities to hire and promote staff that reflect the community, so that stories being told are accurate and fair, in sports and all news coverage. This is vitally important in a majority-minority city such as Milwaukee, where 38% of its citizens are African American.
What's more, 80% of Bucks players are Black, which begs the question: can you truly guarantee accuracy in coverage when 0% of your on-air talent on any given day is Black and a small percentage of decision makers in your newsroom reportedly are Black?
This historic moment in our city intersects with the shortcomings of our newsrooms and our city. The fact that such inequities in sports coverage are occurring during one of the biggest moments in sports history for Milwaukee and the nation, is unfortunate. Aside from sports, let's not overlook the fact that this has been a perpetual problem in overall news coverage in Milwaukee.
We urge newsrooms around the city and state to see the importance of having diverse voices both in management and on-air to fully capture the nuances of covering a community, especially for moments that define that community.
WBMA is here to listen to management and to facilitate discussions about ways in which local news can better reflect the viewers that support them. We are also here to advocate for Black storytellers and to promote understanding as to why their perspectives matter.
When the Milwaukee Bucks walked away with the championship, let's hope that momentous time can help lead to more inclusive and equitable coverage in our city and throughout Wisconsin, which would be a win for all.
Lee Matz and Milwaukee Bucks