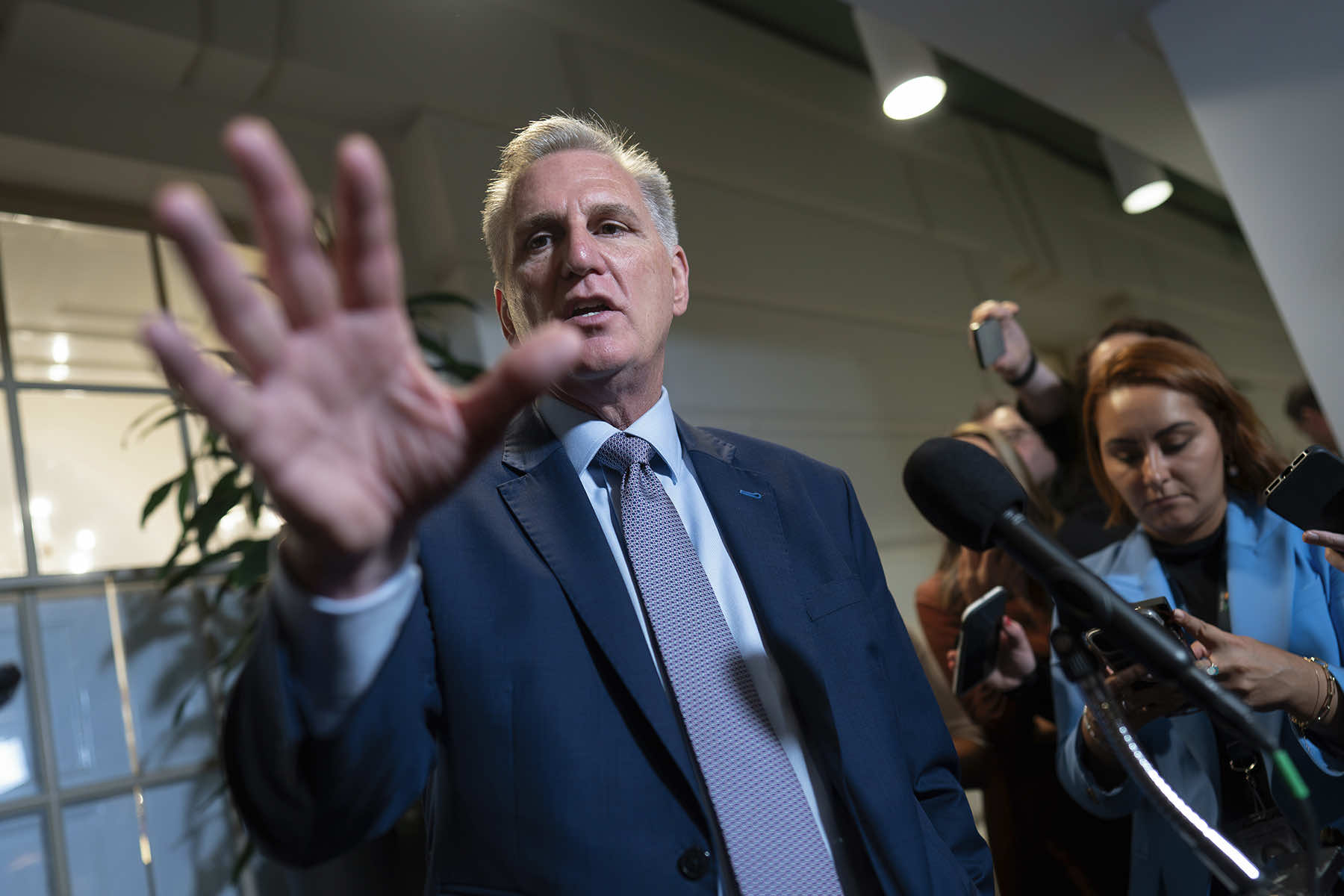 Progressives on September 19 sounded alarm over a proposal tucked into a new House GOP budget blueprint that would establish a commission to review and propose legislative changes to Social Security and Medicare.
Nancy Altman, president of the advocacy group Social Security Works, noted in a statement that "the White House has accurately labeled a commission as a "death panel for Social Security," referring to a Biden administration spokesperson's response earlier this year after House Republicans and Senator Joe Manchin (D-WV) floated the idea of a bipartisan commission for the program.
House Republicans' new resolution, unveiled by House Budget Committee Chair Jodey Arrington (R-TX), revives that proposal, which has previously garnered support from several Democrats.
Advocates have long decried such commissions as an attempt to bypass the regular legislative process, dodge political backlash, and expedite Social Security cuts.
Legislation introduced by Sen. Mitt Romney (R-UT) in 2021 would create bipartisan panels with mandates to craft legislation that "improves" the finances of Social Security and other trust fund programs. The bills produced by the bipartisan committees would receive expedited consideration in the House and Senate.
"The only reason to make changes to Social Security via a closed-door, fast-track commission is to cut benefits," Altman argued. "Representative Arrington and his fellow Republicans understand this, which is why their budget would create just such a commission. Republicans desperately want Democrats to provide cover for Social Security cuts, which are rightfully unpopular with voters of all parties."
"This is why their budget calls for a 'bipartisan' commission. Democrats should refuse to cooperate," Altman added. "Instead, they should continue to work to protect and expand Social Security through regular congressional order. Every Democrat should follow President Biden's lead and slam this commission for what it is: A scheme to slash the American people's hard-earned benefits."
Falsely claiming that Social Security is a key "driver" of federal debt and echoing the inaccurate narrative that the program is in dire financial straits, the GOP budget proposal states that "the establishment of a commission to examine the United States' current debt situation is crucial to ensure that the country's financial future is secure."
The resolution urges Congress to "carefully consider the composition of the commission" so as to maximize the likelihood of producing legislation that can become law, lamenting that past commissions "included private-sector representatives from academia, economics, labor, and consumer interests."
That was almost certainly a reference to the notorious Obama-era Bowles–Simpson Commission, which proposed steep cuts to Social Security benefits. When a proposal based largely on the Bowles-Simpson panel's recommendations was put to a vote in the House in 2012, it was resoundingly defeated.
In the years since, lawmakers have occasionally dredged up the idea of creating a new bipartisan commission to examine and reform Social Security. Just three months ago, House Speaker Kevin McCarthy (R-CA) said he intends to create a commission to tackle mandatory spending, which includes Social Security and Medicare.
Max Richtman, president and CEO of the National Committee to Preserve Social Security and Medicare, said in a statement Tuesday that "commissions are a ploy for cutting Social Security and Medicare without political accountability."
"If Republicans want to cut Social Security and Medicare, they should put proposals on the table and go through the regular legislative process, so that voters know where their representatives stand."
House Republicans have not exactly been coy about their desire to cut Social Security. In June, a panel comprised of three-quarters of the House GOP caucus released a proposal to gradually hike Social Security's full retirement age to 69, a move that would slash benefits across the board.