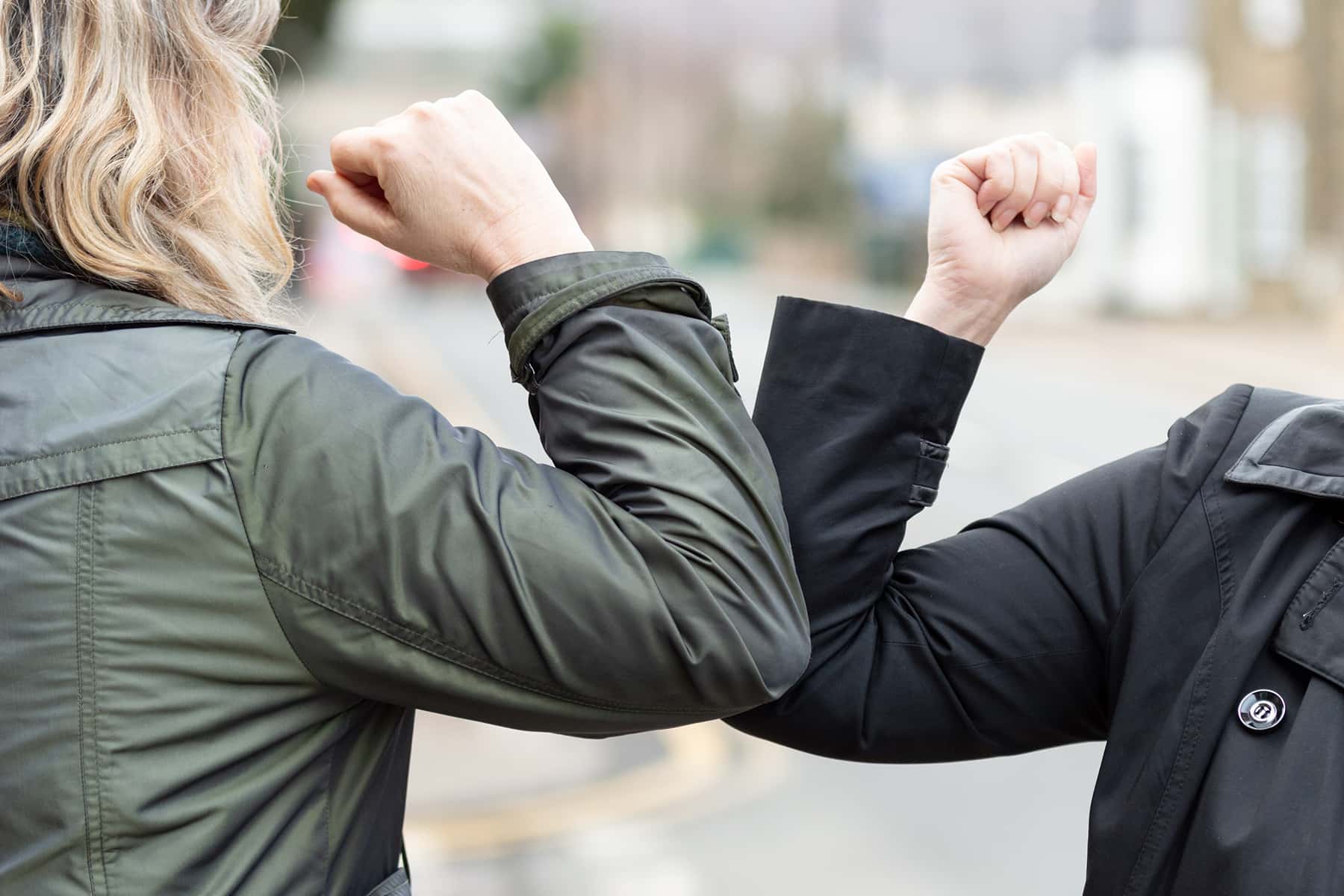 As the coronavirus spreads anxiety and panic across the globe, people are finding ways to share information and support each other.
Citing the "collective solidarity" of friends and family in China and Hong Kong who have been affected by the coronavirus, a Seattle group formed an online community to coordinate resources and provide support to those most vulnerable to the infection.
It is called Covid19mutualaid, an Instagram account where "regular folks, especially folks of color, immigrants, people with disabilities" can share information and find community.
"There has been a lot of collective storytelling in China and Hong Kong, and the people have gotten creative in how to support and protect each other," one of the group's organizers said, declining to give a name because they said the effort is collective not individual. "Our hope is to share resources and strategies to protect each other and keep each other safe."
It is a rare sentiment amid escalating panic and fear, but one that could gain traction as COVID-19, the potentially deadly disease derived from the virus, continues its rapid global spread.
More than two hundred thousand coronavirus cases have been reported worldwide, as the U.S. announced its death increasing death total. Big public events are being canceled, schools and universities are closing, financial markets are in free-fall, and companies are urging their employees to work from home.
Meanwhile, incidents of ageism and ableism are on the rise and fear-fueled hysteria is driving an increase in prejudice, xenophobic violence and racism against Chinese people and others of Asian descent, particularly in the West.
In an Instagram video, author, poet, and social justice activist Sonya Renee Taylor, who founded The Body Is Not An Apology movement, urged her 37,000 followers to "banish the binary" so that their thinking around this public health crisis was more nuanced. If you are not one of those people panicked by the outbreak, Taylor remarked, be sensitive to those who are, recognizing that individual health and personal circumstances are different for each person.
"There's a way in which fear can be one of two things—the great divider or the great gatherer," said Taylor. "What is the most compassionate, most community-building, the most loving thing right now when everyone is afraid? I think we have an opportunity where we can be great gatherers."
Every day, stories are emerging about people who, in the face of uncertainty, are doing just that. It was reported that two men who contracted the virus on a Diamond Princess cruise in Japan, stayed in touch through text messages, and are now making vacation plans.
A video showing a group of doctors and other care providers in Iran dancing as a way of keeping spirits high has generated heartwarming reactions from around the world. Iran is coping with one of the world's highest COVID-19 mortality rates as its economy and health care system struggle under crushing US sanctions.
"Look how they lift the spirit of patients by dancing," one person commented on Twitter.
"Dancing is great for the immune system and a great stress reliever. I'm sure they are under a lot of stress!" Another wrote, "This gives me hope for the world."
An Instagram post from a "medically vulnerable and chronically ill person in Seattle" offered a helpful guide for taking care of friends affected during the outbreak. It included tips such as offering judgment-free assistance to do specific tasks such as delivering groceries, housecleaning, helping care for children or pets; refraining from purchasing items that sick or disabled people need to survive when they are in short supply; and checking in on isolated friends by calling, texting, etc.
The outbreak is forcing employers to reexamine sick-leave policies so that employees don't feel compelled to show up to work sick because they can't afford to miss a paycheck. The organizers of covid19mutualaid, who include public health professionals, said their work was geared toward supporting just such individuals. It was modeled after other communities created by family and friends in China and Hong Kong, who share stories about illness, stigma, and navigating the quarantine.
"The dilemma that workers face having to choose between health and economic survival is similar there and here," the Seattle group said. "The collective solidarity folks there have expressed in the midst of panic and epidemic has been inspiring."
The grassroots efforts are taking hold across the country, with calls for no new jail or detention center bookings. They also ask major employers pay work-from-home employees a quarantine wage. Many hope to see the creation of neighborhood-level stations with free testing and food supplies, and that property developers with empty apartments give free housing until the crisis is over.
The group urges people to hold the federal government to account, citing an inadequate responses that hit marginalized communities the hardest. "It's great to keep washing our hands, but we don't want an individualized solution that targets only individual behavior change for what is a structural problem," the organization said.
The
Milwaukee Independent
began reporting on what was then referred to as the mysterious "Wuhan Virus" in January 2020. Other local media did not picked-up on the story until many weeks later. Our early features focused on the economic impact, social issues, and health concerns long before other Milwaukee news organizations even mentioned the coronavirus. Over the following year, we have published hundreds of articles about the pandemic and how it has affected the lives of Milwaukee residents. This extensive body of work can be found on our
COVID-19 Special Report
page, a chronological index of links by month. Our editorial voice remains dedicated to informing the public about this health crisis for as long as it persists.
For medical resources, please visit the
CDC's COVID-19 page
or the
Wisconsin Department of Health Services
. All editorial content published by
Milwaukee Independent
can be found at
mkeind.com/COVID19
. With a mission of transformative journalism, our staff is free from commercial bias and are not influenced by corporate interests, political affiliations, or a public preferences that rewards clicks with revenue. As an influential publication that provides Milwaukee with quality journalism, our award-winning photojournalism and features have helped to achieve a range of positive social impact that enriches our community. Please join our effort by entrusting us with your contribution. Your Support Matters -
Donate Now