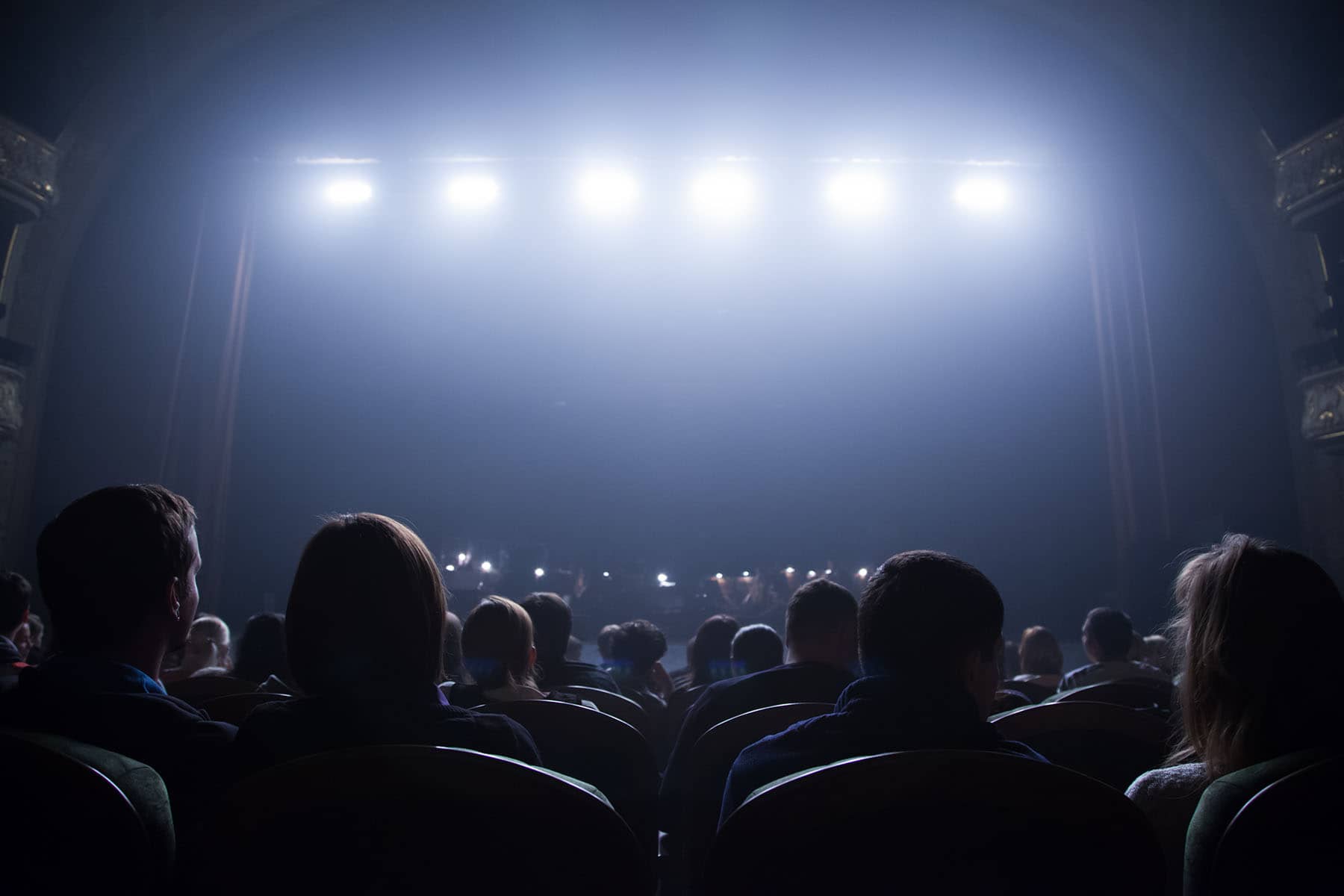 New York has Broadway, England has the London West End and now Wisconsin's biggest city has its own theater district. After years of speculation about the future of a Milwaukee Theater District, it's finally coming to fruition. The collective is part of a statewide effort to celebrate the arts and draw more visitors.
Nine performing arts and live entertainment groups have joined the collective, including the Marcus Performing Arts Center.
"All great cities, you know, you need a few hooks to hang the story," said Andrew Flack, chief commercial officer for Marcus Hotels & Resorts, adding that the arts have been a defining feature of Milwaukee for over 100 years.
"A visit to a great show or concert is about so much more than just the performance — key as that is — it's about coming up to town, maybe staying overnight, and creating a whole visitor experience that becomes really memorable," he said. "And that's what the great theater districts in cities do."
The collective's founding also comes as the entertainment industry recovers from the financial devastation wrought by the pandemic. In 2020, 151 events were canceled, but the city hosted 171 events in 2021, according to VISIT Milwaukee.
Direct visitor spending in the greater area of Milwaukee slowed from $3.33 billion in 2019 to $2.67 billion in 2021, according to the most recent report by VISIT Milwaukee.
Restaurants and performing arts venues "were among the hardest hit during the pandemic," the report said, but leaders say they are bouncing back.
Josh Albrecht, vice president of marketing and communications for VISIT Milwaukee, called the theater district "a catalyst in recovery."
The new theater district is not defined by geographical boundaries, with venues scattered throughout the city's downtown area.
"We can see the theater district sort of growing as the city grows, and we didn't want to limit it to that space," Albrecht said. And with no board of governance, he described it as a "branding and placemaking initiative."
Gary Witt is president and CEO of the Pabst Theater group. It operates the Riverside Theater, Turner Hall Ballroom, Miller High Life Theatre and most recently The Fitzgerald, a private events wedding venue in Milwaukee. The group has drawn artists like Radiohead's Thom Yorke and Talking Heads' David Byrne.
"I think the ability for our industry to be able to be heard, and to be seen and to play a greater role in the future development of the city of Milwaukee is important," he said.
But he said the industry "isn't often taken seriously." Witt said about 30 percent of the Pabst Theater's ticket-buyers come from Illinois.
"People do make decisions on where to live based upon what their lifestyle is like. And I think that nothing sells a city better than live performing performance venues that can extol the virtues of what it's like to come downtown," he said, adding it "encourages people to find all the other amenities that are amazing in the city."
Sunstone Studios, a theater district venue, opened just last August. Executive Director Amber Regan said Milwaukee is home to "an unbelievable art scene."
"For the state, it definitely is another way of framing Milwaukee in a positive light," she said.
Witt compared performing arts contributions to those of the Milwaukee Bucks, Brewers and Packers.
"When a city or a state has a championship team, it gives them a sense of pride," Witt said, and "a soul and identity. I think that's the work that we do, but we do it on a nightly basis."
Other venues include the Bradley Symphony Center, the Wisconsin Center District, Milwaukee Repertory Theater, the ACR Theatre at Saint Kate – The Arts Hotel. Performance groups include Black Arts MKE, First Stage, Florentine Opera, Milwaukee Ballet and the Milwaukee Symphony Orchestra.
The collective is sponsored by the Milwaukee Downtown BID21, United Performing Arts Fund and VISIT Milwaukee.
Roman Rvachov and VISIT Milwaukee
Donate: Wisconsin Public Radio