A Broken System: Millions of Americans lost heath insurance along with their jobs due to COVID-19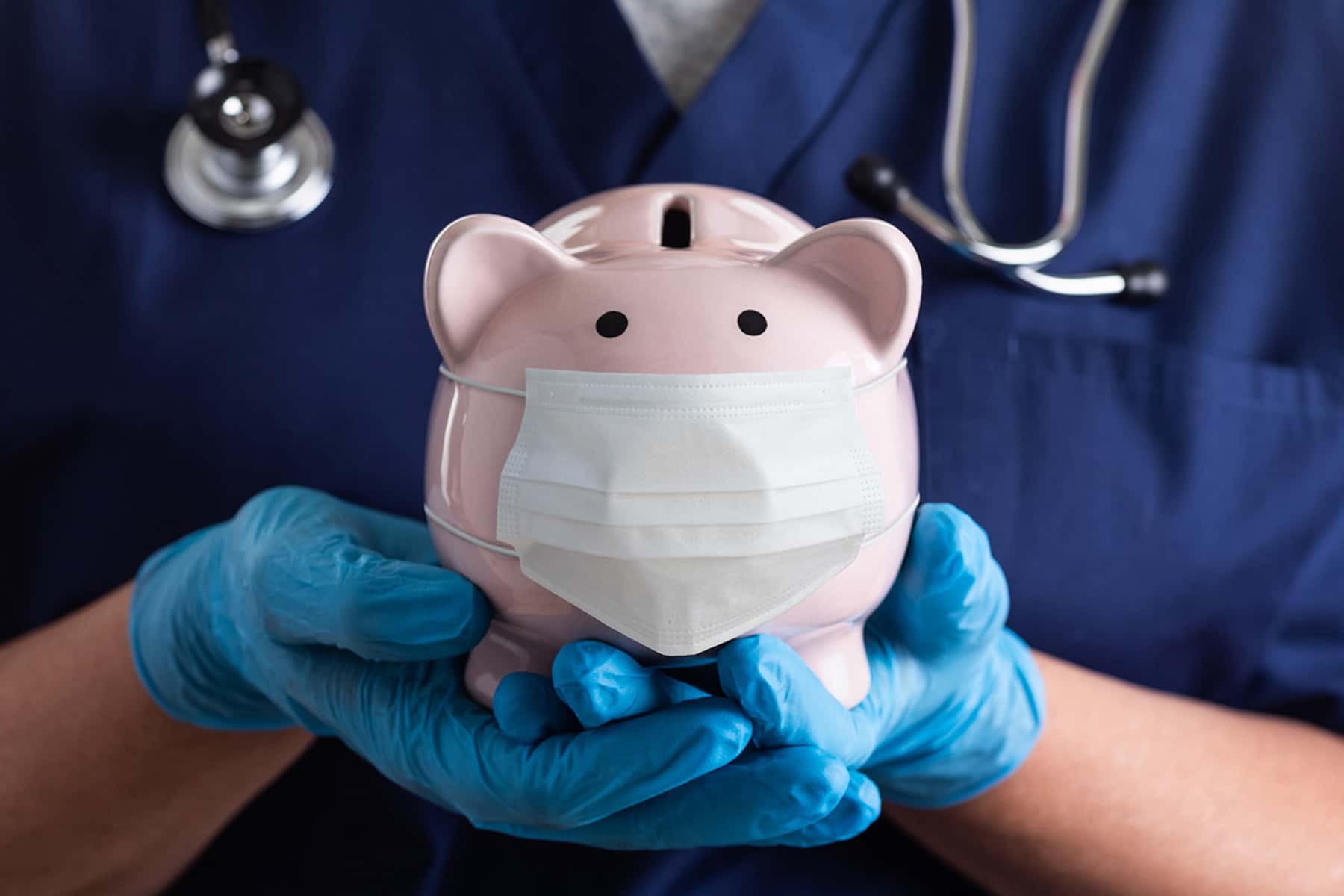 By the end of 2020, 10.1 million people in the U.S. will probably lose health insurance because they or their family members have lost work due to COVID-19, a new report released Monday forecasts — and more than 1 in 3 of them will be unable to find a replacement policy.
The findings are tied to the study's projection that 48 million people live in families in which, between April 1 and December 31, 2020, at least one person will lose a job because of COVID-19.
The study was conducted by the Robert Wood Johnson Foundation, which specializes in health care policy, and the Urban Institute. It uses a statistical model informed by Department of U.S. Department of Labor data on job losses to make its projections.
"The economic disruption caused by COVID-19 is a test of the safety net health insurance programs created under the Affordable Care Act (ACA)," the report stated. "Loss of income and access to employer-sponsored insurance means unemployed workers may become eligible for one of the two major subsidized coverage programs established by the ACA: the Medicaid expansion for people with low incomes, which is available in 35 states and the District of Columbia, and the ACA marketplaces, which offer premium tax credits to purchase private non-group plans available nationwide."
Already, a record 5.4 million people have lost health insurance because of layoffs from the pandemic, according to another report that Families USA released Tuesday. "Now is the time to fill that gap by including protections for comprehensive health insurance in the next COVID-19 bill," stated the organization, a non-partisan health care advocacy group.
About 10% of Wisconsin adults under the age of 65 are uninsured, according to Families USA.
The Robert Wood Johnson/Urban Institute forecast estimates that of the 10.1 million in the U.S. who have lost or will lose employer-based health coverage this year, 32% will find another source of coverage through a family member and 28% will enroll in Medicaid. Another 6% will enroll in individual health insurance, primarily through the ACA, which provides tax credits for eligible people to help offset the cost of health insurance premiums, the report projects.
Despite those alternatives, 3.5 million people will be left without insurance, the report forecasts.
"Our projections align with growing evidence that the COVID-19 recession is unlike previous recessions and is disproportionately affecting workers paid low wages — many of whom are not covered by health insurance through their jobs," the Johnson/Urban Institute report's authors stated.
Although it does not provide a state-by-state breakdown, the report does compare the impact on the 35 states and the District of Columbia that have accepted federal support to expand Medicaid under the ACA and the 15 states that had still not accepted Medicaid expansion by January of 2020.
"Our analysis projects that the ACA health insurance safety net is working as intended in states that expanded Medicaid eligibility, better protecting people from [becoming uninsured]," the report stated. "People living in states that have refused to expand Medicaid, however, are less protected."
About 34% of people who lose employer coverage will become uninsured in the expansion states, but about 55% will become uninsured in non-expansion states, the authors calculated.
The non-expansion states include Wisconsin, where the Republican majorities in the state Assembly and the state Senate have rejected efforts by Gov. Tony Evers to implement the ACA Medicaid support. With its January 2020 cutoff date for identifying Medicaid expansion states, the Johnson/Urban Institute report places Nebraska in the non-expansion group because that state won't implement its expansion program until later in 2020.
"We estimate that the number of people who lose employer coverage because of the COVID-19 recession in expansion states will be more than double that in non-expansion states – 5.3 million versus 2.0 million – over the last three quarters of 2020," the report declared.
In expansion states, about 1.8 million people will lose insurance — about one-third of the number of people who lose coverage through their employers, it said.
The raw number of additional people without insurance is smaller in non-expansion states — 1.1 million people, the report said, "but that constitutes more than half the number of people losing employer coverage."
In expansion states, the study projects 9.2% of people under age 65 will become uninsured by the end of the year as a result of the crisis. But in non-expansion states such as Wisconsin, 15.6% of that group will lose insurance.
"Without expanded Medicaid eligibility in the latter states, current law provides few coverage options to people losing their jobs," the report stated.
Donate: Wisconsin Examiner
Help spread Wisconsin news, relentless reporting, unheard voices, and untold stories. Make a difference with a tax-deductible contribution to the Wisconsin Examiner
The
Milwaukee Independent
began reporting on what was then referred to as the mysterious "Wuhan Virus" in January 2020. Other local media did not picked-up on the story until many weeks later. Our early features focused on the economic impact, social issues, and health concerns long before other Milwaukee news organizations even mentioned the coronavirus. Over the following year, we have published hundreds of articles about the pandemic and how it has affected the lives of Milwaukee residents. This extensive body of work can be found on our
COVID-19 Special Report
page, a chronological index of links by month. Our editorial voice remains dedicated to informing the public about this health crisis for as long as it persists.
For medical resources, please visit the
CDC's COVID-19 page
or the
Wisconsin Department of Health Services
. All editorial content published by
Milwaukee Independent
can be found at
mkeind.com/COVID19
. With a mission of transformative journalism, our staff is free from commercial bias and are not influenced by corporate interests, political affiliations, or a public preferences that rewards clicks with revenue. As an influential publication that provides Milwaukee with quality journalism, our award-winning photojournalism and features have helped to achieve a range of positive social impact that enriches our community. Please join our effort by entrusting us with your contribution. Your Support Matters -
Donate Now