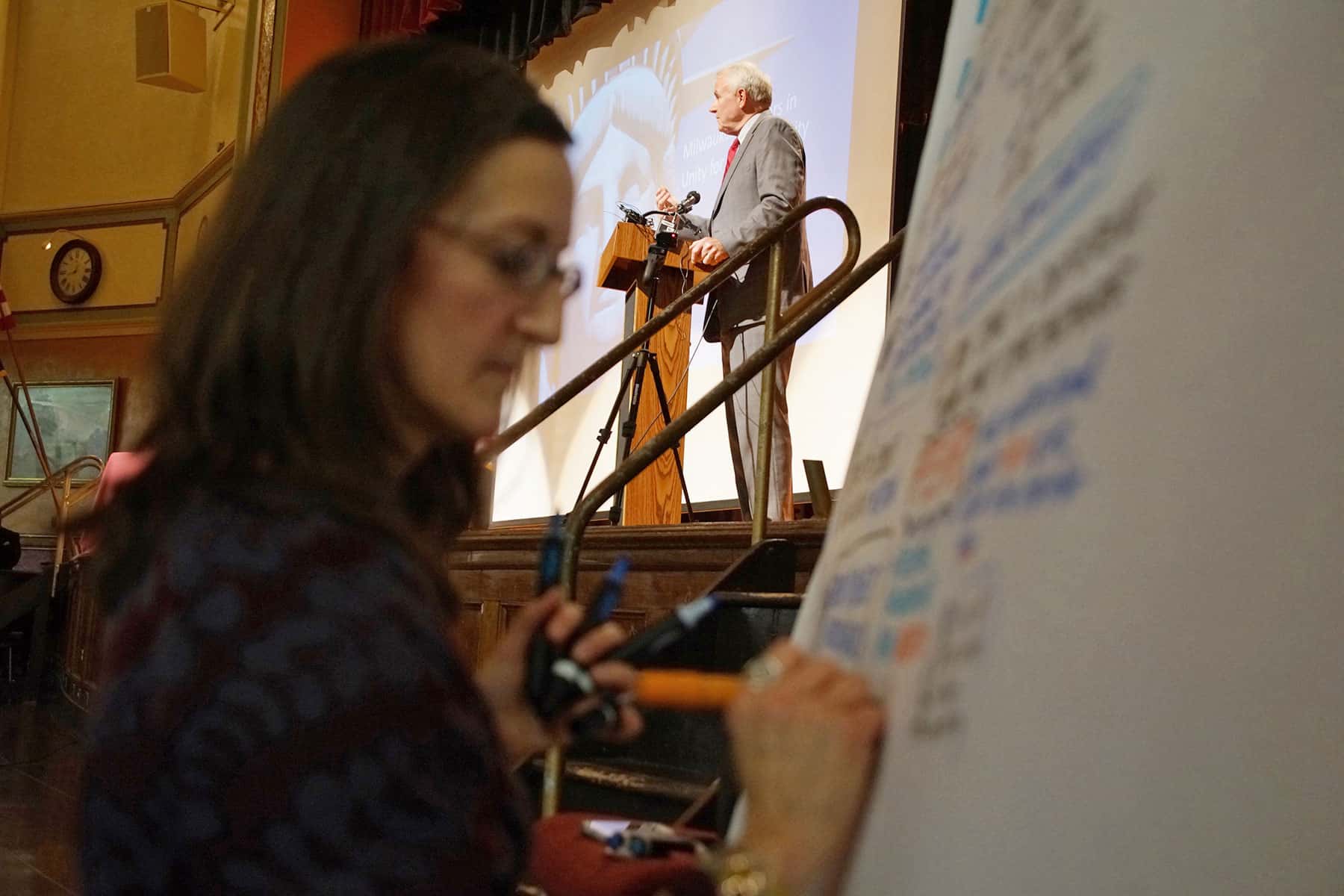 On February 7, concerned members of the Milwaukee public attended an event organized by the Unity for Human Dignity Coalition (U4HD), where advocacy, community organizations, elected officials, and local citizens showed their support for immigrants.
Rev. Andy Oren presented a statement on refugees from the Interfaith Conference of Greater Milwaukee:
"For almost 50 years, the Interfaith Conference of Greater Milwaukee has stood together, committed to upholding the dignity of every person and the solidarity of the human community. We believe the recent executive order that would stop the entry of refugees from predominantly Muslim countries is not only detrimental to national security but also contrary to our collective commitment to unity, as well as to our individual faith understandings of what it means to offer hospitality and to welcome the stranger. For over 200 years, our nation has stood as a beacon of hope for the oppressed of the world. It has been the place that countless generations have looked upon as a land of real opportunity, a place where they can live free and provide for their families without hindrance. Certainly there have been times in our history when we have not afforded these opportunities to everyone. This should not be one of those times."
Speakers included refugees from Africa, Asia, Central America, the Middle-East, and a survivor of the Holocaust, as well as various religious leaders, and legal experts.
This complete audio recording, and a version of it divided into segments, offers a record of the issues discussed during the event. peakers addressed many of the serious concerns within the community, regarding President Trump's Executive Order and its impact on immigrants and refugees.
View the extended coverage of this complex event, with a full package of news features.