Reports from Ukraine: An extensive series from a country at war with connections to Milwaukee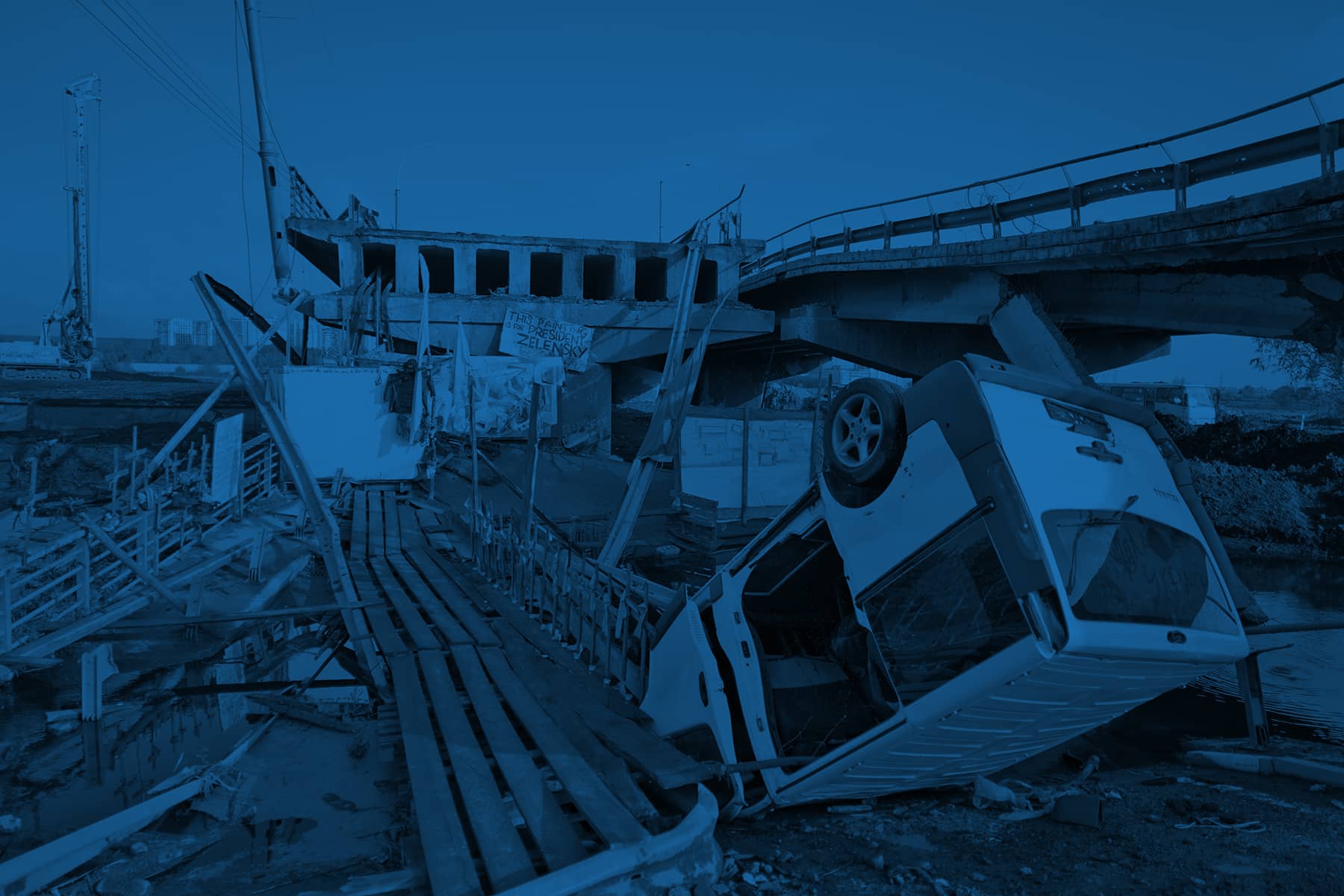 REPORTS FROM UKRAINE: This editorial collection recorded news from cities across Ukraine, including Milwaukee's sister city of Irpin, in May 2022. The purpose of this journalism project was to document personal stories and events that detailed or showed the conditions of the war at that time, and their connections to Milwaukee.
Milwaukee Independent has reported on the situation in Ukraine since Russia began its full-scale invasion on February 24. Coverage originally began with reactions and rallies from the local Ukrainian American community, and relationships with Milwaukee's sister city of Irpin. Through partnerships and good journalism, a pipeline of sources was built that enabled Milwaukee Independent to publish developments about the unprovoked war in realtime. In late May, a team from Milwaukee Independent spent nearly two weeks on the ground in Ukraine. The award-winning daily news magazine was the first and, at the time, only media organization in Wisconsin to send staff into the country since the war began.
The cities in Ukraine that Milwaukee Independent reported from include: In Kyiv Oblast – Buzova, Stoyanka, Kyiv, Irpin, Bucha, Dmytrivska Community (Myla Village and Hurivshyna Village), Borodyanka, Zdvyzhivka, Mykhailivka-Rubezhivka, Zabuchchya, Berestyanka, and Novi Petrivtsi. In Rivne Oblast – Dubno, Berezyna, and Shepetyn. In Ternopil Oblast – Berezhany, Kremenets, Shybalyn, and Komarivka. In Ivano-Frankivsk Oblast – Rohatyn. In Lviv Oblast – Lviv, P'yatnychany, and Krakovets (Border Crossing).
HOW TO HELP: The City of Irpin established a Reconstruction Fund with Patreon to accept international charitable donations.