Kala Hardy: Living both sides of health care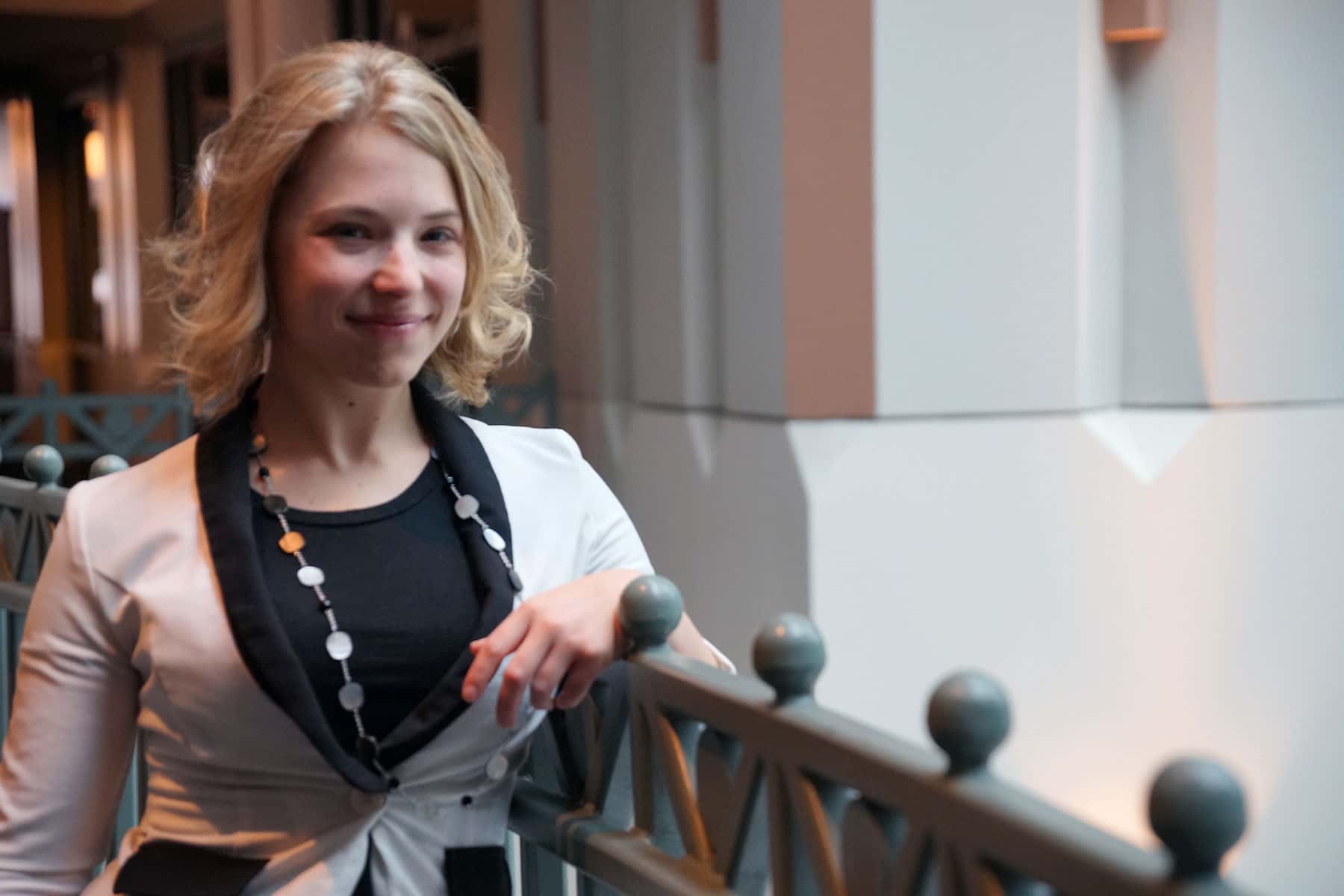 Being a nurse means Kala Hardy is trained to help others, which she felt born to do. But her passion and profession do not always ease her own medical situation, or that of her family.
Milwaukee Independent: How did you become interested to work in health care?
Kala Hardy: I have been interested in healthcare ever since I was a little girl. I always wanted to be a doctor, specifically a pediatrician or obstetrician. When I was 16 years old I obtained a health apprenticeship as a CNA (Certified Nursing Assistant) to get some experience and my foot in the door. Meanwhile, I was taking college courses while in high school. So I thought I might as well get more experience and become a nurse first before becoming a doctor. I also thought it could be my backup plan in case medical school did not workout. As I got older, my goals and passions changed and I started leaning towards being a midwife or neonatal nurse practitioner.
Milwaukee Independent: What are the biggest challenges you face with your work as a nurse in Milwaukee?
Kala Hardy: One of the biggest challenges I face as a public health nurse is educating and teaching the public. We all learn in different ways, at different times, and in different languages. Trying to educate someone who may not be ready, or cannot understand, is quiet challenging at times. Another barrier to my job is knowing my limits, because I cannot fix everything. There is only so much I can do.
Milwaukee Independent: What effects of social poverty do you deal with most regularly?
Kala Hardy: The effects of social poverty I deal with on a daily basis range from increased infant mortality, poor nutrition, chronic diseases, limited access to health care, and non-compliant immunization rates.
Milwaukee Independent: How did you get interested in joining charity projects overseas?
Kala Hardy: I had a co-worker at my previous hospital who was from the Philippines, and would tell me about the mission trips she did, and always insisted I come with her. But the timing was never right for me to go. So I agreed to join a mission trip after I was done nursing school, and I finally went with her.
Milwaukee Independent: What was the most memorable experience or lesson from these trips?
Kala Hardy: I think the most memorable experience I have from that trip was the medical mission itself and the hands-on experience I had working with the community. It taught me to be grateful for everything I have. After I participated in an experience like that, I started realizing everything I am grateful for, from to where I live, how I were brought up, my education, my country, my healthcare system, etc.
Milwaukee Independent: What has been your greatest personal or professional accomplishment?
Kala Hardy: My greatest personal accomplishment so far are finishing nursing school, traveling, and purchasing my first home in 2014. My greatest professional accomplishment is being where I am at today and still growing. I wear so many hats as a nurse, and I have my education to thank for that.
Milwaukee Independent: Since you work in health care, how do you cope with your own personal medical condition?
Kala Hardy: I think I still have a hard time with this issue on occasion. I always put other people before myself. It is just who I am. I was diagnosed in 2010 with Crohn's disease, and remember always pushing myself to the limits and overdoing it. I now realize I can't take care of others until I have taken care of myself.
Milwaukee Independent: What advice would you give people about dealing with the illness of a family member?
Kala Hardy: Advice I have to care for a family member with an illness, and being a nurse on top of that, is that it is exhausting. It is one of the most exhausting and emotional experiences you will have, because you are basically doing your job 24/7 without a break. So cry when you need to, and take time for yourself because what you are doing is hard work that not everyone could do.
Milwaukee Independent: What advice do you have for a young woman interested in becoming a nurse?
Kala Hardy: Nursing school is hard. Plain and simple. There will be times when it will seem unfair, times when you will cry, be upset, mad, etc. If you stick to it and do not give up, then you become a nurse. After that is when the magic happens. That is when you get to touch someone's life. It will be the time you helped someone and made a difference, and to me that is one of the most rewarding experiences a person could have.