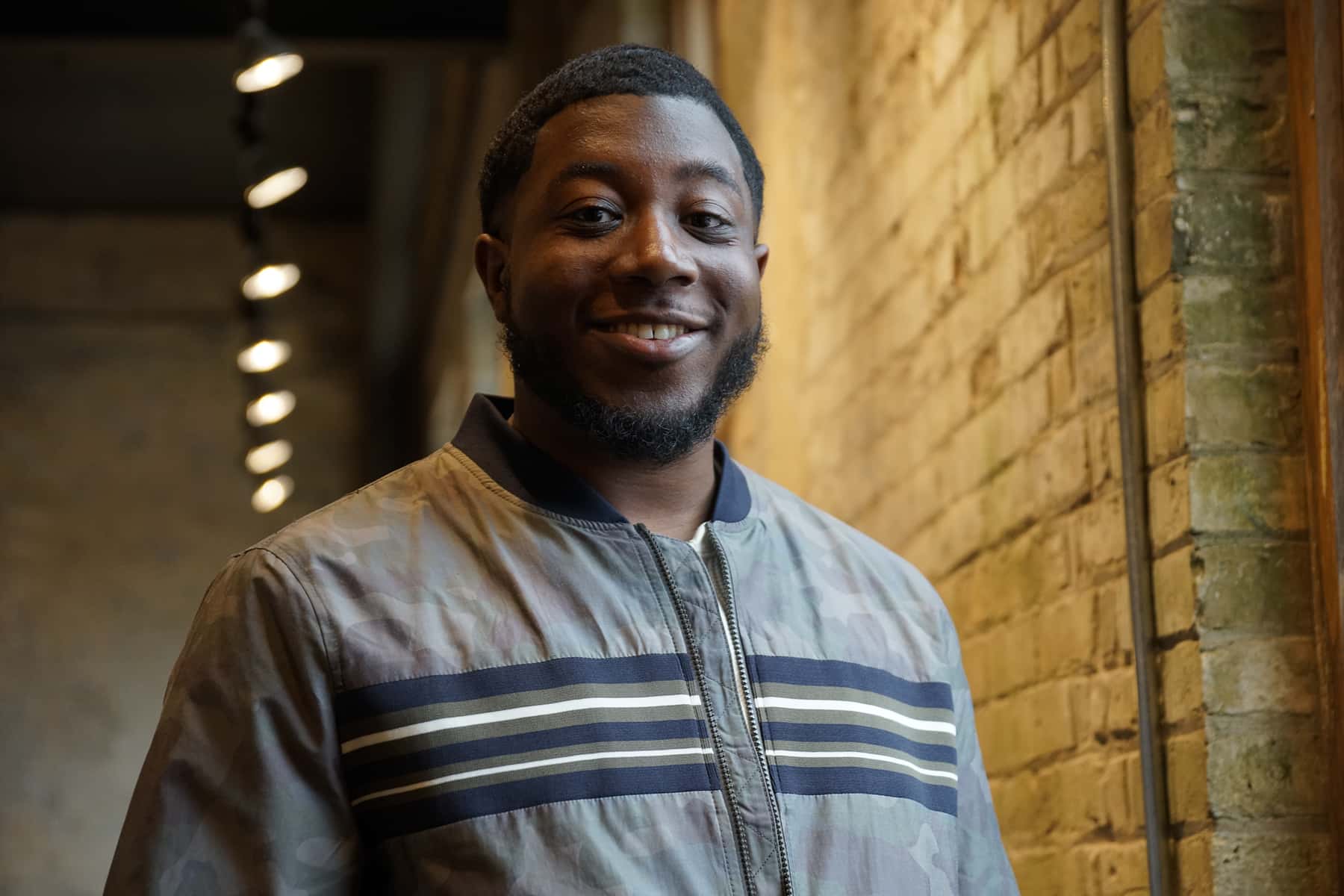 Growing up as a young man of color in Milwaukee, author Frank Lewis found writing as a way to channel his imagination and express his creativity. With the release of his new novel, Lewis hopes to change racial perceptions about the black community and encourage other youth to follow their dreams.
"To fling my arms wide, In some place of the sun, To whirl and to dance, Till the white day is done. Then rest at cool evening, Beneath a tall tree, While night comes on gently, Dark like me — That is my dream! To fling my arms wide, In the face of the sun, Dance! Whirl! Whirl! Till the quick day is done. Rest at pale evening… A tall, slim tree… Night coming tenderly. Black like me." – Langston Hughes, "Dream Variations"
Milwaukee Independent: What is your fondest memory of growing up in Milwaukee?
Frank Lewis: My fondest memory growing up in Milwaukee goes back to around the age of about twelve. I remember enjoying the summer time. A lot of kids my age were on the block. We did a lot of things like riding bikes, exploring the neighborhood, playing basketball, and playing hide and seek at night time. Sometimes at night we would just sit on the stairs of my friend's apartment and talk about life. We had to be careful but it was safe.
Milwaukee Independent: How did you develop a passion for writing? And, was your ability nurtured or misunderstood?
Frank Lewis: I developed a passion for writing at a young age, maybe around eight. I read a lot of books back then. I always had a very good imagination. I watched a lot of cartoons, and often times I would go in our basement and re-enact episodes of shows I watched with my toys. One day I told my mom I wanted to write a story, and I took that imagination and started writing about kids and their experiences. My abilities were nurtured by my mom. She encouraged me to keep writing. She would put all my short stories in a binder to keep. Eventually she bought a computer so that I could type my stories out and spellcheck them and use proper punctuation. She used a program on the computer to design book covers, I think that strengthened my interest to keep writing.
Milwaukee Independent: What is the biggest personal obstacle you face as a young black man in Milwaukee? And, how do you navigate around this?
Frank Lewis: The biggest personal obstacle I face as a black man in Milwaukee would be challenging the stigma surrounding my cohort. Often times in spaces with people who are different than me, people are surprised that I am college educated. They judge me from my appearance and later, when they discover my intellect, are often times surprised that I have values and come from parents that nurtured me. I feel this will be my personal obstacle wherever I go, because there is unfortunately a certain stigma and attitude about young black men in our country. I challenge the stigma every day.
Milwaukee Independent: What inspired you to write the book "Omari?" And, what elements of the plot or characters mirror your own life?
Frank Lewis: I was inspired to write Omari during my sophomore year of college. During that time, a lot of uncertain things were occurring in my young adult life. I could not understand really why, and had no answers. I had recently read "Black Boy" by Richard Wright. It is a story about Richard's experiences during the 1960s in the south, and I found it interesting to learn about his life journey. We do not see many books nowadays that appeal to young black men, and shows them in a positive way. All the rhetoric is always so negative. I decided to write a story about a young black male who is ambitious and getting ready to embark on a journey to college to make a future for himself. He is hit in the face with reality and quickly realizes life does not always go the way he imagined. This young man and the people around him are then forced to navigate through trying times, yet keep hope alive and still hold fast to dreams that seem unreachable.
Although "Omari" is a fictional character, there are elements of me that readers may find in Omari's character. His understanding for life, and challenging this belief of doing things to shape and mold his future. Are all the good and bad things that happen to us apart of our life journey? Do these experiences make us who we are destined to be? These same questions I asked myself while writing "Omari." Questions I think we all as people wonder, and ask during trying times.
Milwaukee Independent: What do you hope people will come away with after reading your book? And, how do you think the ethnicity of reader will affect the reception of your message?
Frank Lewis: I want people to be inspired, and encouraged by the variety of characters and situations in the book. I think there is a character that someone will feel they can relate to. Although the young man on the cover is black with a hood, his challenges in the book are challenges any young adult across the country have or will face in some capacity. Even older people will be able to resonate with themes in the book and look back over their lives. Regardless of race, there is some situation or theme in the book that people can connect with. What I want people to come away with after reading this book is to view our own lives as a journey. We all have a mission, a purpose, and I believe sometimes the things in our lives happen to shape us, and prepare us for what we have been put on this Earth to do.
Milwaukee Independent: With the popularity of other socially-minded, young adult books like "The Hate U Give," "Dear Martin," "How It Went Down," and "Tyler Johnson Was Here," do you feel black writers are having a chance to share their voice?
Frank Lewis: I do feel black writers are having a chance to share their voice, and I love it. Our experiences are unique and those stories should be told.
Milwaukee Independent: Can you talk about your involvement with Nō Studios?
Frank Lewis: My involvement with the studio stems from my desire to connect with other people interested in film and writing. It is my hope that "Omari" could be transformed into a short film. I believe it could be powerful. I also am a big fan of John Ridley, and his work is one of my inspirations.
Milwaukee Independent: What would you say to encourage other youth of color to follow their dream for writing?
Frank Lewis: Never give up and remember that doors are always opening. Know that your authentic voice can inspire someone else. I hope to one day help people tell their own stories by creating my own publishing company.