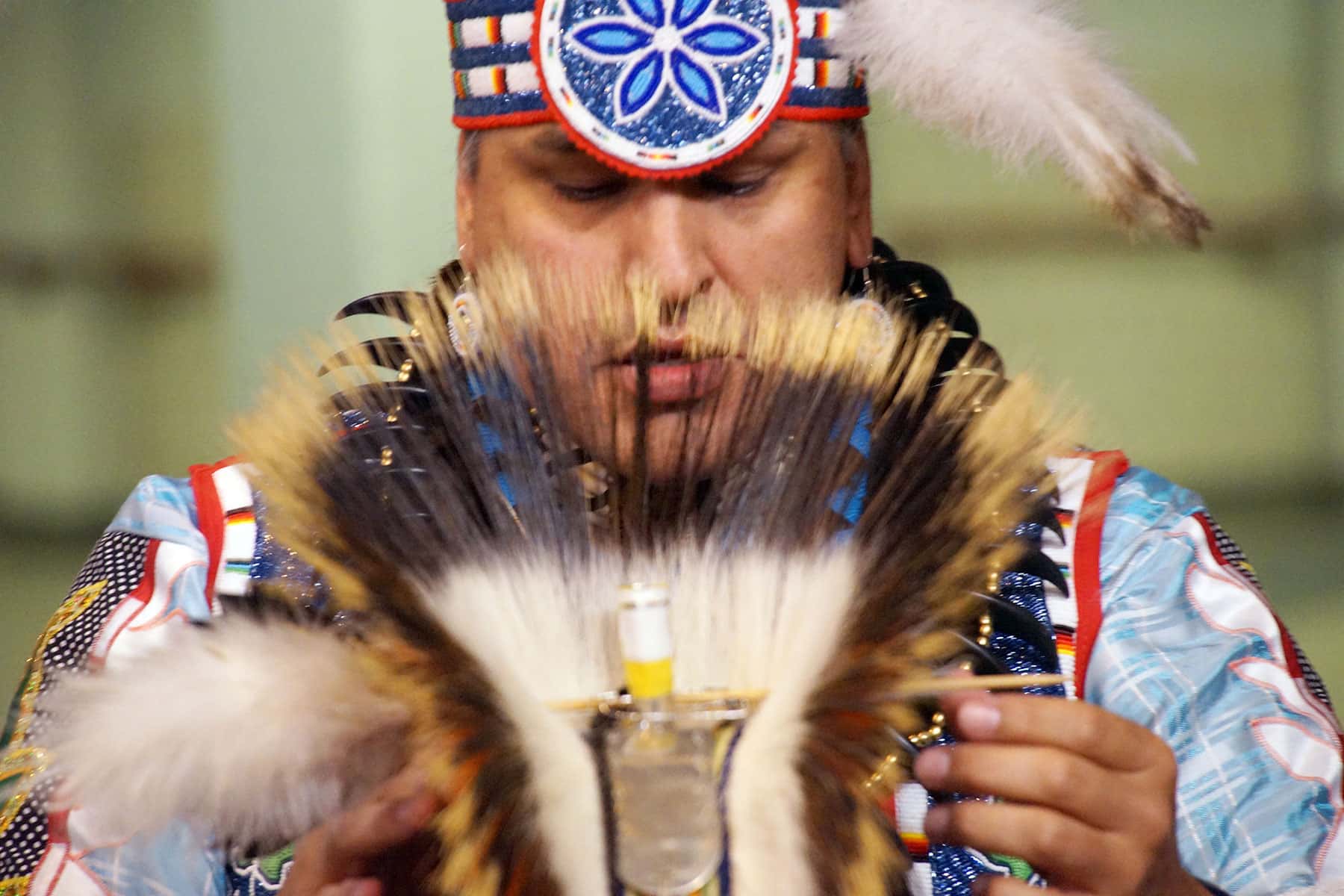 The pow wow is a celebration of Native American culture and traditions.
It is a gathering where Native American people come together to dance, sing, and drum. Most importantly, it is an opportunity to socialize and strengthen the bonds between Native people. Many of the pow wow dances have descended from the dances of the Plains tribes of Canada and the United States.
The 12th Annual Hunting Moon Pow Wow, hosted by the Forest County Potawatomi, was held from October 14 to 16 at the UW-Milwaukee Panther Arena. These images highlight one of the Grand Entry ceremonies held during the weekend event.
Read the article and view the photo essay that were produced as companion features for this news report.