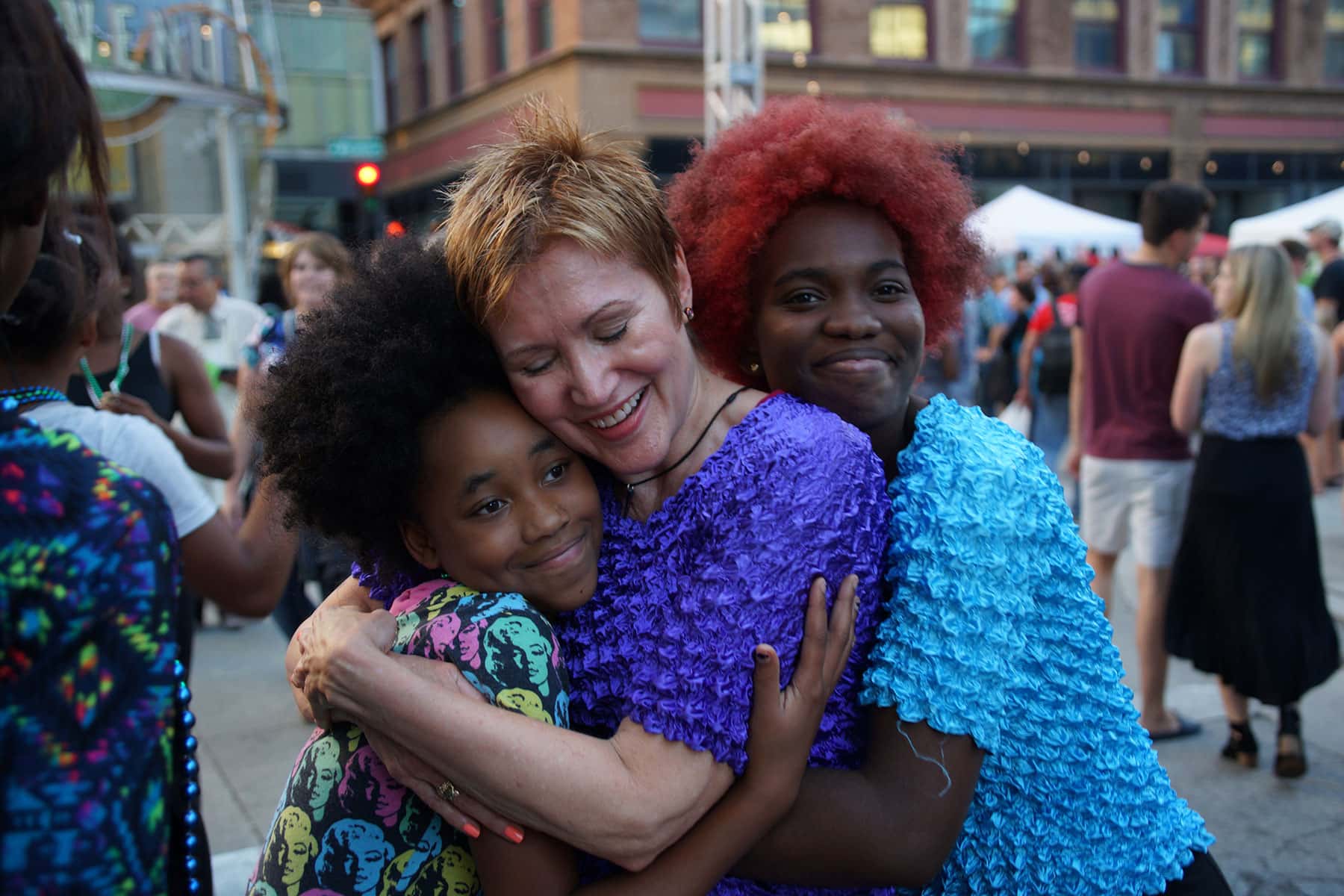 Milwaukee neighborhoods have historically built invisible walls or fled the city in the search for safety and security. These actions have been a sort of self-fulfilling prophecy, creating the conditions that were originally feared.
In an effort to make all communities more healthy and integrated, the Westown Association has spent years producing events to help develop social and economic ties for the heart of the city. If there is a melting pot in Milwaukee, it can be found within the downtown neighborhood that hosts a diversity of residential, retail, commercial, and entertainment areas. Milwaukee needs more events and venues as points of community interaction, not less. An example of how detrimental fear can be came in the suggestion by some that public events should be cancelled due to safety concerns. This is a disproportionate reaction to the Sherman Park incident, along the lines of grounding airplanes in response to a car crash.
"Black Milwaukee isn't rallying behind a criminal, it's protesting a city that treats it like one." – Justin Glawe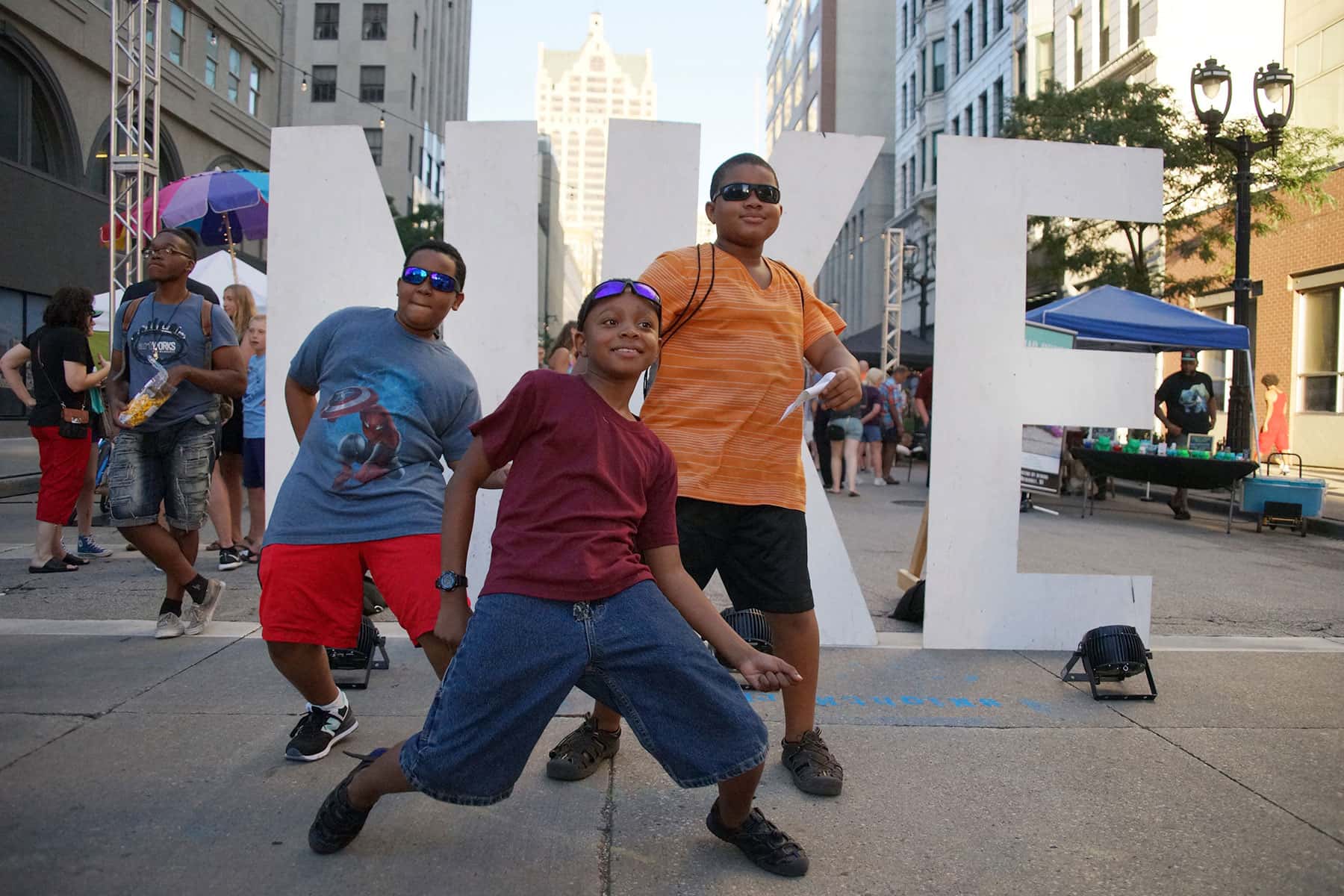 "River Rhythms and events like it downtown are an opportunity for the community to come together. I think River Rhythms itself is a very diverse event. Being downtown we welcome people from all parts of Milwaukee, and we program the events so that we have entertainment that appeals to everyone. It's important to move forward as a community and continue to show the rest of the world that Milwaukee is still open for business. We're still a community that is thriving. And downtown is a place really open to everyone. It is a shared community. We want to continue with our events and show people Milwaukee is a very safe place. The incidents of this weekend were very unfortunate and didn't show our city in a the best light. But there are so many positive things going on here. And what we are doing downtown with River Rhythms, NEWaukee's Night Market, and Westown Farmers' Market, they are all regular events that build our sense of community. If you look at the type of people at our Westown Farmers' Market, for example, there is such a cross section of the local community. From the vendors, a Southeast Asian population that grows most of our produce, to the other restaurant owners, and the people coming out of the office, along with visitors, and you have this cross section of different communities coming together at one place. And you don't see that a lot in Milwaukee, and I think we need to do more of that. We need to go outside of our comfort zone and talk to people beyond our neighborhood, who don't look like us and talk like us. Perhaps events force people to do that a little more. The Westown Association is proud to be a facilitator behind many great events."

– Stacie Callies, Executive Director of Westown Association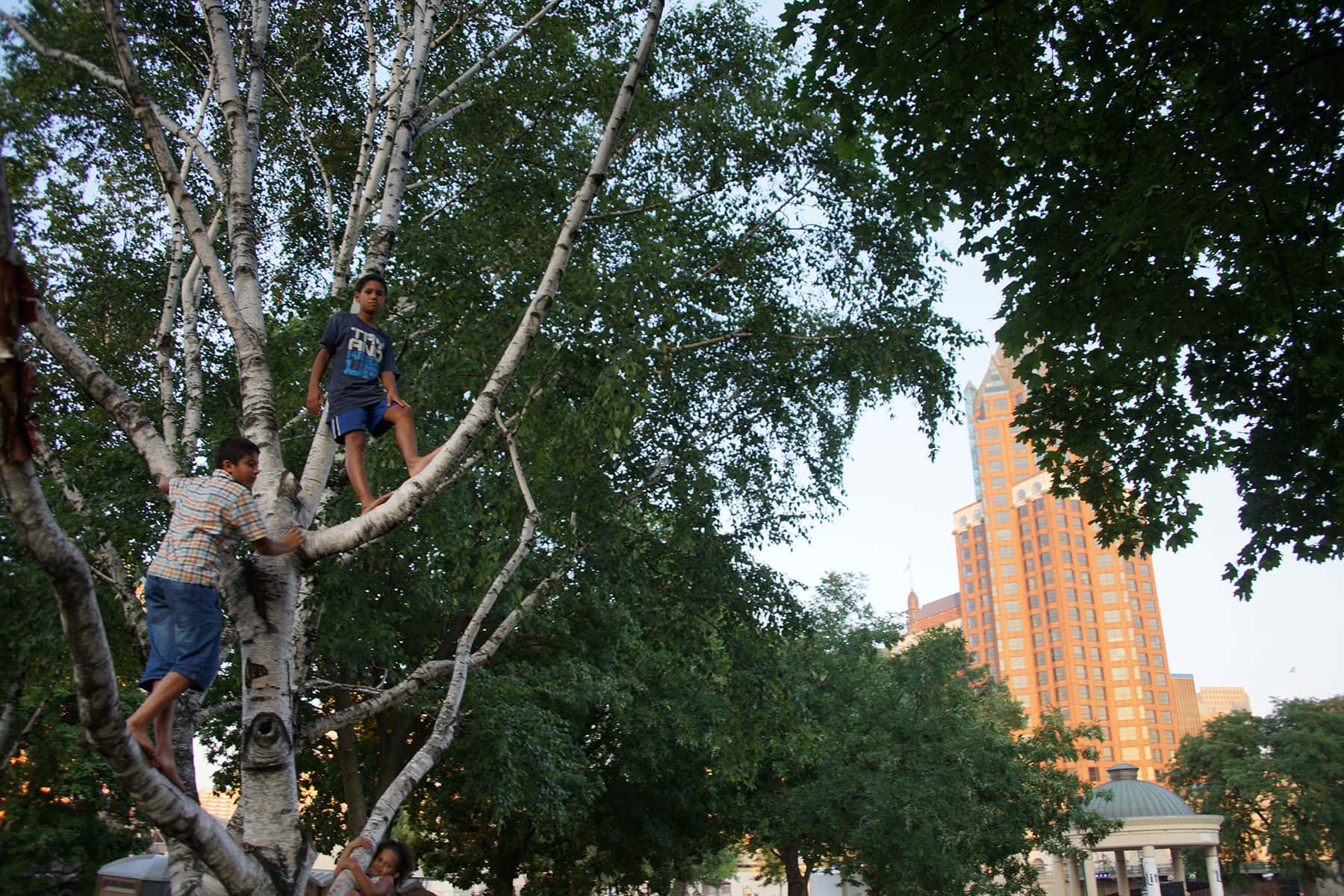 "Like everyone in our community, I can't stop thinking about the events that have transpired in our city. The tension is palpable and frightening. I received an email asking: 'What is one action that can be done quickly to help deal with the issues raised during the civil unrest?' My gut reaction to the question was, NOTHING! There is nothing that can be done QUICKLY to heal the seething wounds that have erupted. It will only be through steadfast and systemic changes made by our WHOLE community that we will become the best and brightest we can possibly be. But even that answer feels trite and privileged. So here's what I personally have to offer in the nearest possible term. Join me for an evening of peace, love, and light in the center of our downtown for the Night Market. Let us be together, let us unite toward a greater understanding of one another, and let us the hold space for the potential of this city's greatness. I hope you, whoever you are, whichever part of this city you come from, feel welcome to join us in this effort."

– Angela Damiani, CEO & Co-Founder of NEWaukee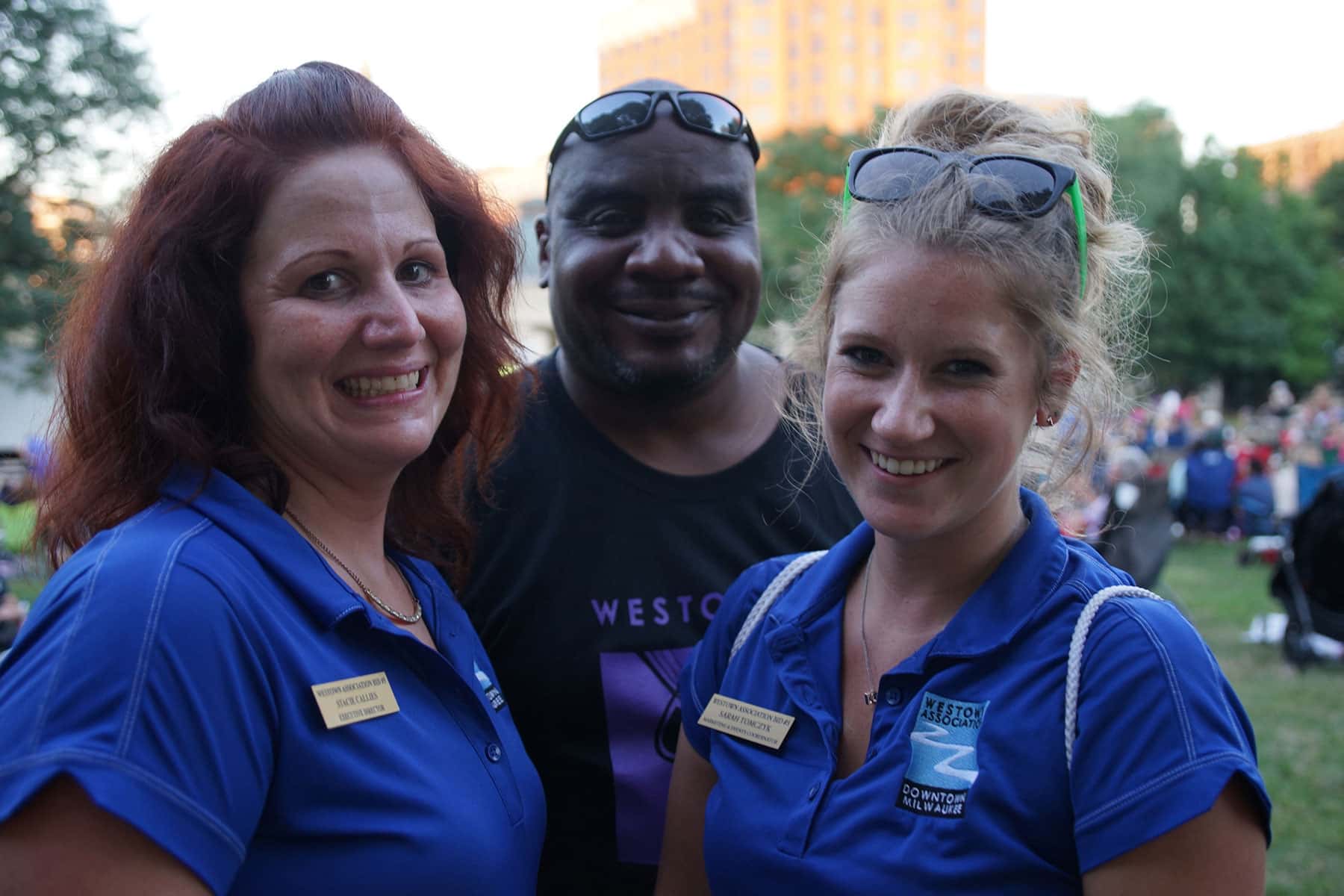 "We like to do our ice cream social event during the Westown River Rhythms because there are already hundreds of people outside our doors in Pere Marquette Park participating in that event. It is an example of why Milwaukee is a great place to live. For many visitors it is their first interaction with our organization, so we love to welcome them to see our exhibits, library, and building. We are always looking for ways to offer experiences that bring the community together to understand our shared past."

– Mame McCully, Executive Director at Milwaukee County Historical Society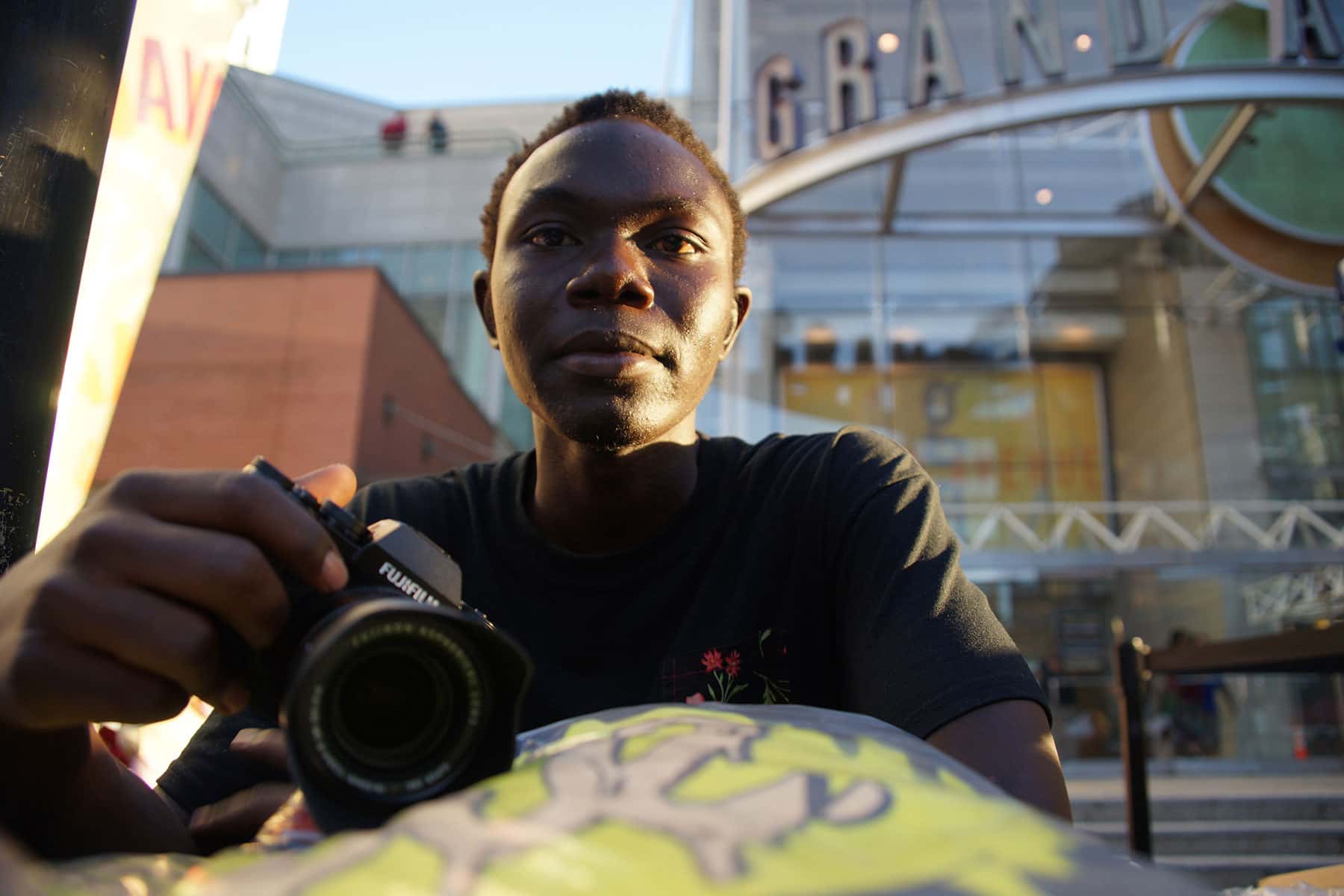 Westown's free, outdoor summer concert series in Pere Marquette Park has been running every Wednesday from June 8th, and ends on August 31st. River Rhythms has played host to some of the finest local talent in the area. The event prides itself in being Milwaukee's most-diverse concert series, and features everything from blues to reggae, country to Celtic to salsa and cover bands.
In collaboration with NEWaukee to further enhance Westown Wednesdays, the Newaukee Night Market has taken place concurrent to River Rhythms. Located between 2nd to 4th street on Wisconsin Avenue, visitors could walk between both River Rhythms and the Night Market throughout the evening their schedules aligned. The Night Market is a free, open-air market that offers a wide variety of experiences for people of all backgrounds and ages.