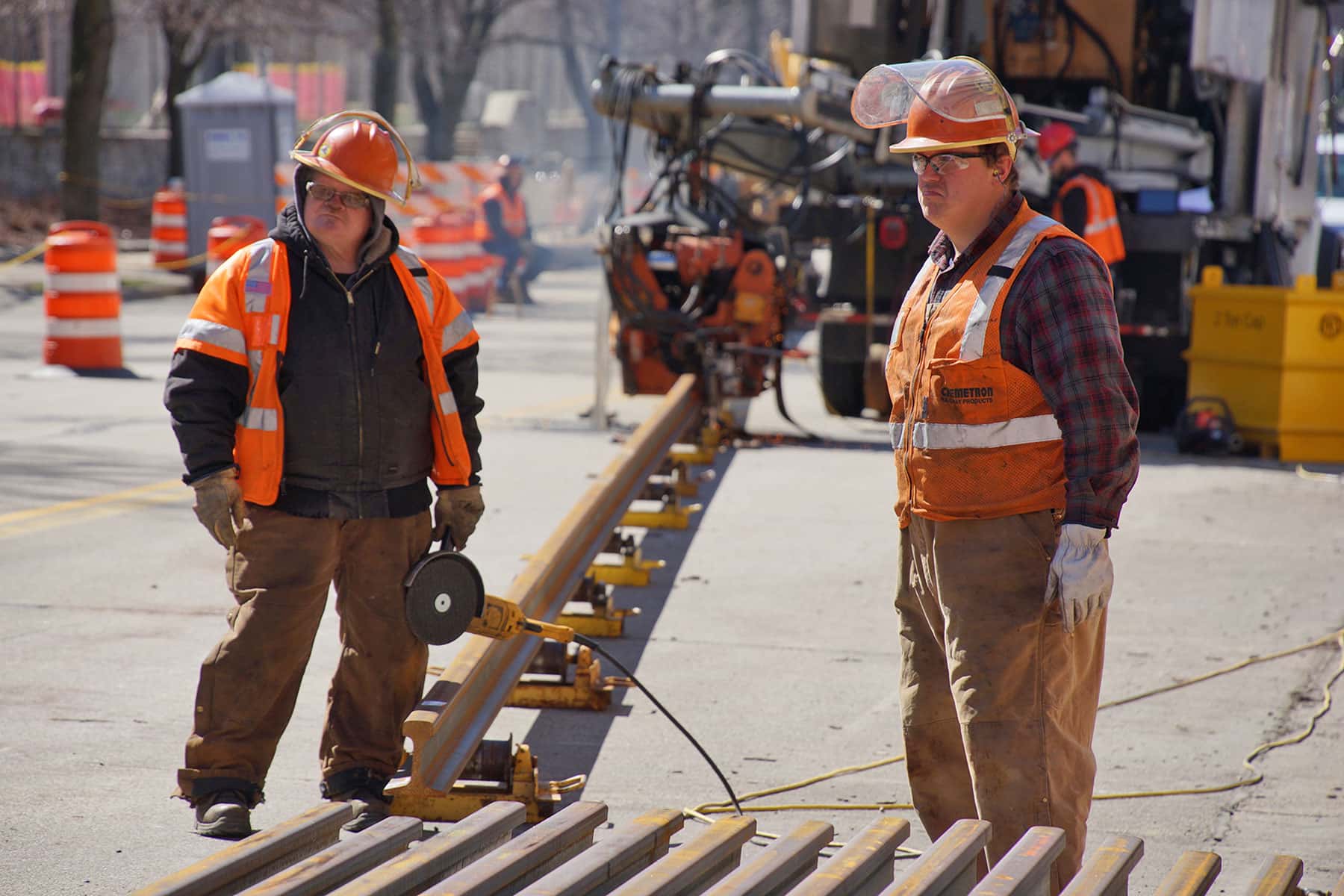 Specialized work crews gave the public a first look at the process of welding steel for the Streetcar rails, along a stretch of Milwaukee Street on April 7.
The 80-foot sticks of rail are welded together using a technique called "Electric Flash-Butt Welding" to make approximately 320-foot-long segments, or a single length of track that stretches the distance of a football field. The technique is cost effective, provides flexibility, assures the strongest welds, and limits welds needed in the street during construction of the system. The result for passengers and the public are rides that are smoother and more quiet.
"This is the first time the public has been able to see visible signs of the work that we are doing on the Streetcar," said Mayor Tom Barrett. "Work has actually been occurring for several months. A lot of utility work has already been completed. But the rails have arrived and now we are seeing the work that is being performed before it is actually laid into the ground."
These images capture portions of the Milwaukee Streetcar construction process, when students from Bradley Tech High School watched the kind of employment they could be doing in a few short years because of their specialized education and training.
Read the article and view the photo essay that were produced as companion features for this news report.