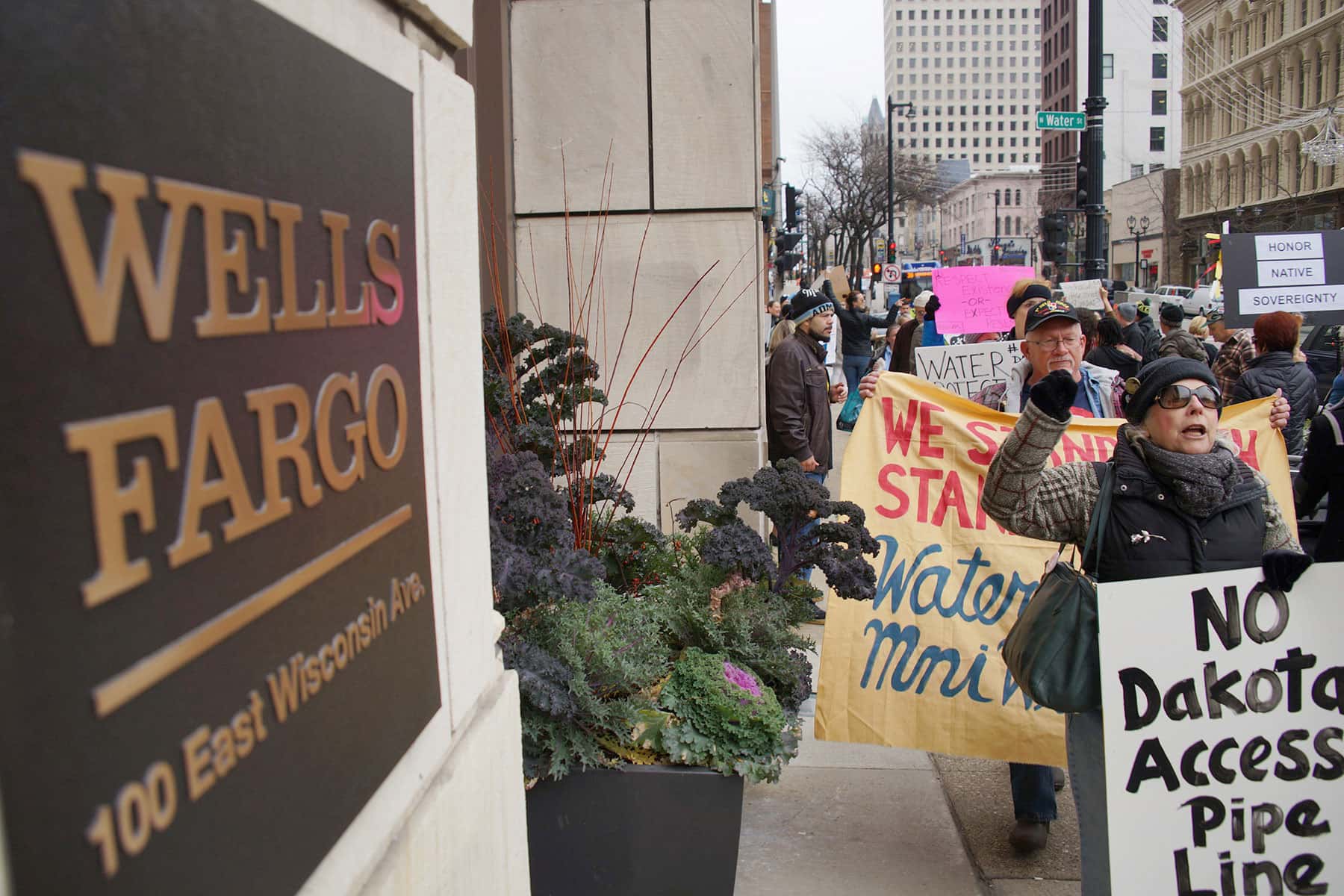 The Standing Rock Sioux in North Dakota have been joined by more than 300 other tribes, and supporters from all walks of life. The peaceful, prayerful encampment of water protectors has been repeatedly attacked by a private security company with attack dogs, sprayed with tear gas, and fired on with rubber bullets by militarized police.
A national day of rallies started in Milwaukee outside of the Wells Fargo Bank on 100 E. Wisconsin Avenue, with the public request that the financial institution pull its funding out of the DAPL construction. Wells Fargo is one of several national banks financing the pipeline being built by Energy Transfer.
"The Native Americans are on land they have legal rights to occupy by treaty. American history has shown that treaties are conveniently ignored when corporations muscle in to profit from oil or mineral extraction. The documented safety record for such action has been dismal, with many oil spills from pipelines."
"The protectors on the front line in Standing Rock are doing this for the children in Flint. The children across the south who's earth is being placed in danger due to all the fracking that we are told not to be "concerned" about. There doing this for the children who are being victimized by the flooding in Louisiana and Ohio that have little to do with natural causes and more to with washing out the land. The protectors in Standing Rock are Standing for us all and today we adhere to their call and stand with them."
Read the article and view the photo essay that were produced as companion features for this news report.