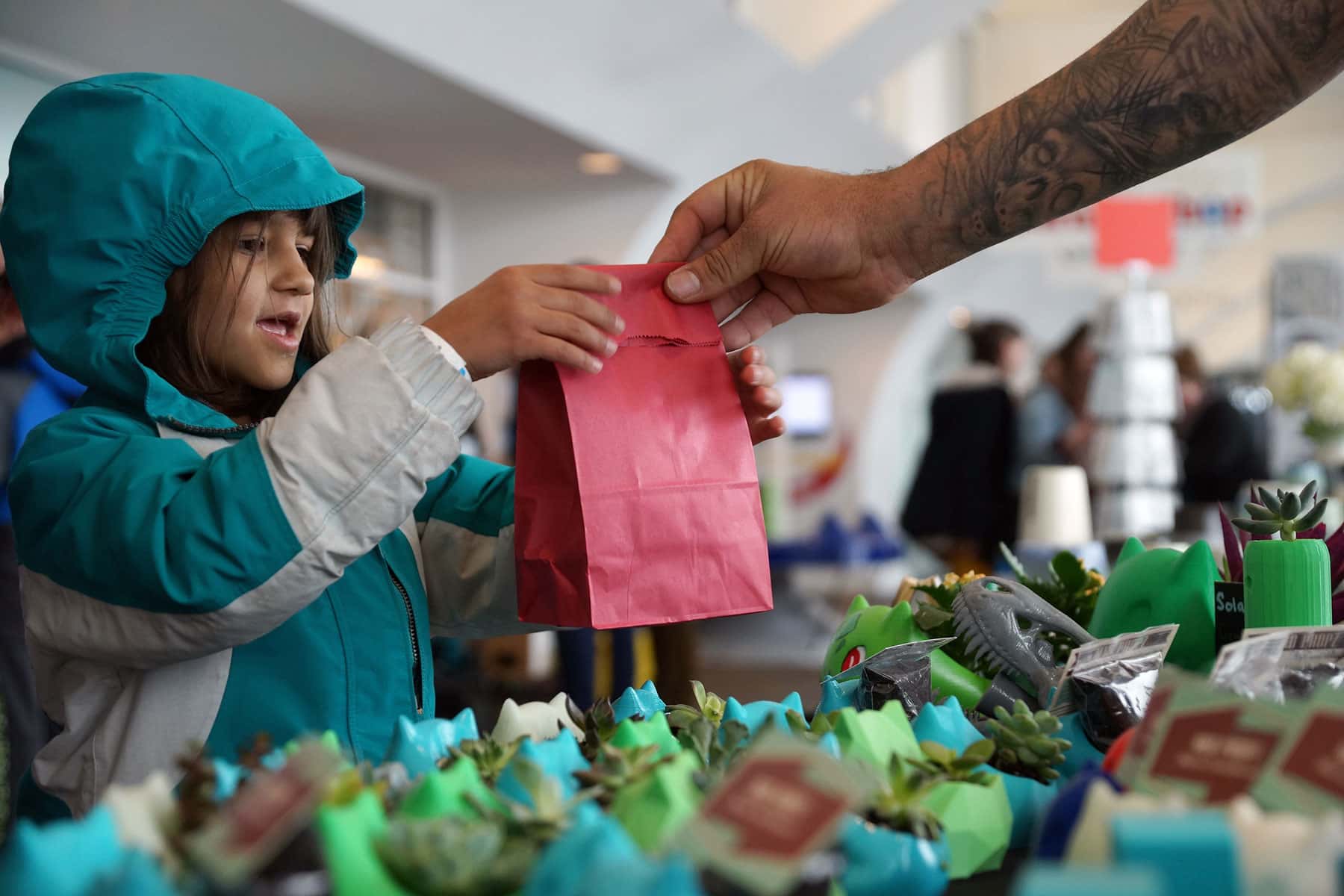 "If shoppers go to a big box store, they might get something a little bit cheaper there. But the employees are still going to get their basic wage whether a customer buys something or not. When we buy local from a maker, we can see the quality that goes into it. And the sale makes a big difference because we are supporting their work and helping their business continue to grow."
– Ryan Laessig, Milwaukee Makers Market Coordinator
Discovery World and Colectivo Coffee have supported the Milwaukee Makers Market annual event. Thousands of visitors attended this year's emporium that offered a range of local products that included jewelry, candles, soaps, handcrafted toys and dolls, hats and T-shirts, and artwork like watercolors, digital, and 3-D printed objects.
These images showcase the more than 30 vendors and their locally produced goods, that were on sale during the 2017 Milwaukee Makers Market held at Discovery World on March 25.
Read the article and view the photo essay that were produced as companion features for this news report.