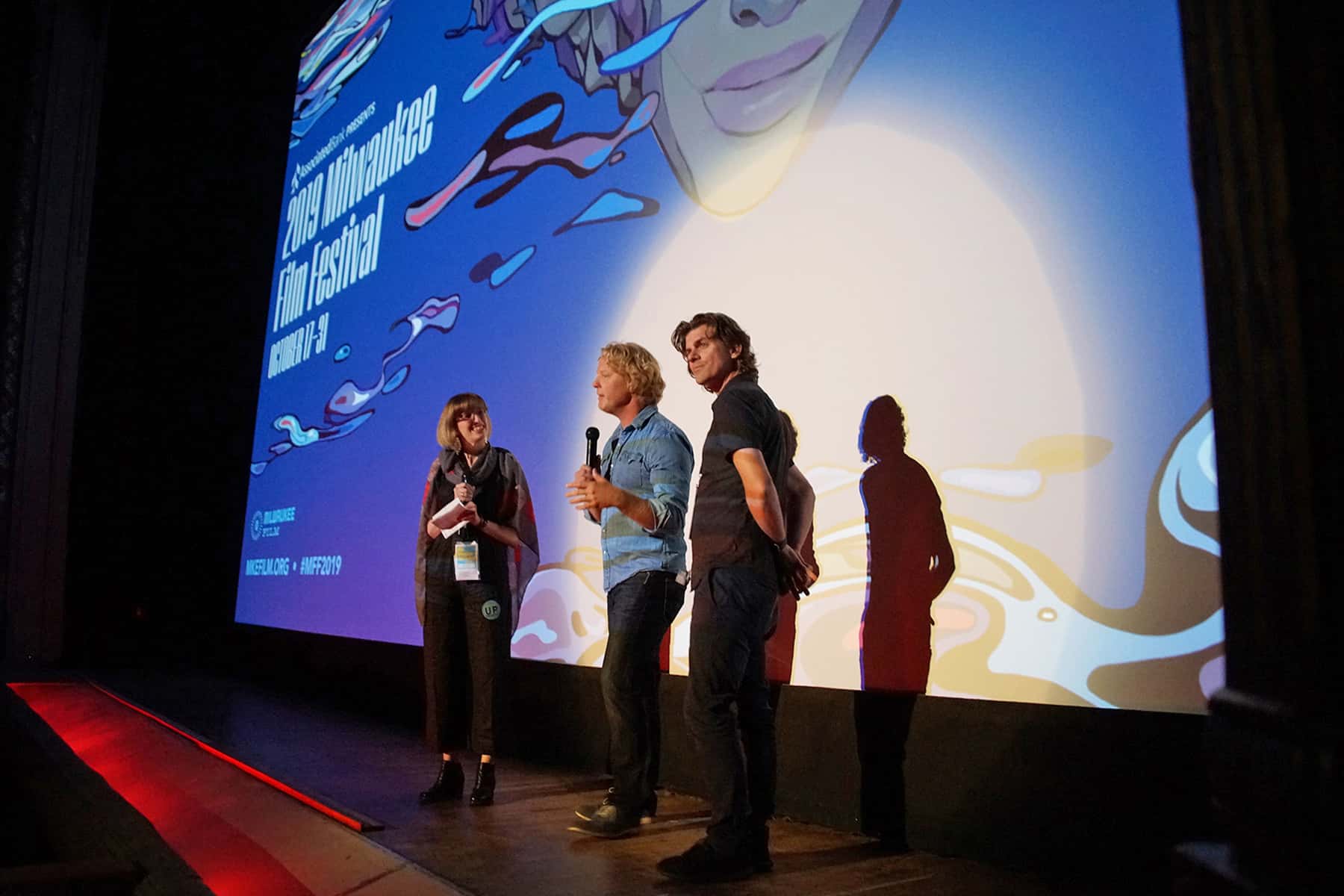 Movie enthusiasts waited in lines around the block on the city's east side for the opening night of the 11th annual Milwaukee Film Festival on October 17, hosted at the festival-owned historic Oriental Theater.
"This is our 11th year, and very early on there were a lot of people who didn't think we were going to last. And I was thinking there's a lot of reasons that Milwaukee Film is like Nigel Tufnel's equipment," said Chris Abele, founder of the film festival. "Just like Nigel's amp, Milwaukee Film goes to 11."
2019 is expected to be the largest festival yet for screenings and attendance. For over 15 days, Milwaukee movie lovers will have access to 349 film titles at six venues, ranging from seconds-long shorts to a nearly three-hour feature. The celebration of cinema runs from October 17 to 31.
"The Milwaukee Film Festival is the largest arts event in the city, but more than just size matters to us," said Cara Ogburn, Festival director for Milwaukee Film. "The breadth and quality of our films and events means that there's truly something for everyone at our Festival. We can't wait to see all of our friends and supporters experience this year's Festival."
The opening film this year was "I want my MTV," directed by Tyler Measom and Patrick Waldrop, who both attended the Milwaukee premiere. The film follows MTV from its inception in August of 1981, when the idea of a 24 hour music video channel was widely dismissed as a crazy idea. Yet it quickly became a phenomenon that had a wide impact on the music industry and American culture as a whole. The film also does not shy away from addressing the many criticisms and controversies MTV was embroiled in, most notably, a noticeable lack of diversity in the artists that were featured and its role in perpetuating systemic racism.
The single "Video Killed the Radio Star" by the Buggles launched the channel on Aug. 1, 1981. "I Want My MTV" took the audience on a nostalgic and thrilling ride back to the beginning, providing a peek into how the videos from superstars like The Police, David Bowie, and Madonna defined a generation.
Tyler Measom is the co-director and producer of numerous films including "Sons of Perdition" and "An Honest Liar." Patrick Waldrop graduated from University of California, Berkeley and holds an MFA from UCLA School of Theater, Film, and Television. Measom shared with the audience the tragic news of his father passing from leukemia a month ago. But then he went on to tell a positive life altering story connected to Milwaukee.
"I was here in 2015 with a film called "An Honest Liar." The Milwaukee Festival, more than any other festival I've ever been to, really nourishes filmmakers. They want to make sure that filmmakers are here, because otherwise it's just a movie that you're watching," said Measom. "But I was here and the first night I was in the hotel bar there was a bunch of great filmmakers, and we were just talking about movies. So we're just having a great time and in walks a filmmaker named Diana Whitman. I had met her briefly after I'd seen her film at another festival. We chatted and we had a drink, and the next day we went to dinner, and the next day we went to a filmmaker lunch, and then we went to another dinner, and then another dinner and then…"
The Oriental's screen switched from the festival poster to a photo of Measom, Whitman, and their new baby. It was because of the Milwaukee Film Festival that he had a new family.
"So thank you, Milwaukee Film Festival for making sure that as a 40 plus year-old man, I still have to change diapers," Measom added.
444
349
161
188
80
80
1
120+
100+
6
17
9
3
49
61
177
4
14
43
90+
134
270+
5000+
public screenings
films
feature films
short films
fiction features
documentary features
VHS homage/live performance hybrid
visiting filmmakers and industry guests
local filmmakers and industry guests
screening venues
program categories
retrospective films
films on 35mm
countries represented
MFF alumni directors
women and Non-binary directors attached to 160 films
Oscar-submitted films for Best International Feature Film category
awards
public events and parties
scheduled, facilitator-led discussions in Conversations series
Festival sponsors
community partners
Milwaukee Film Members