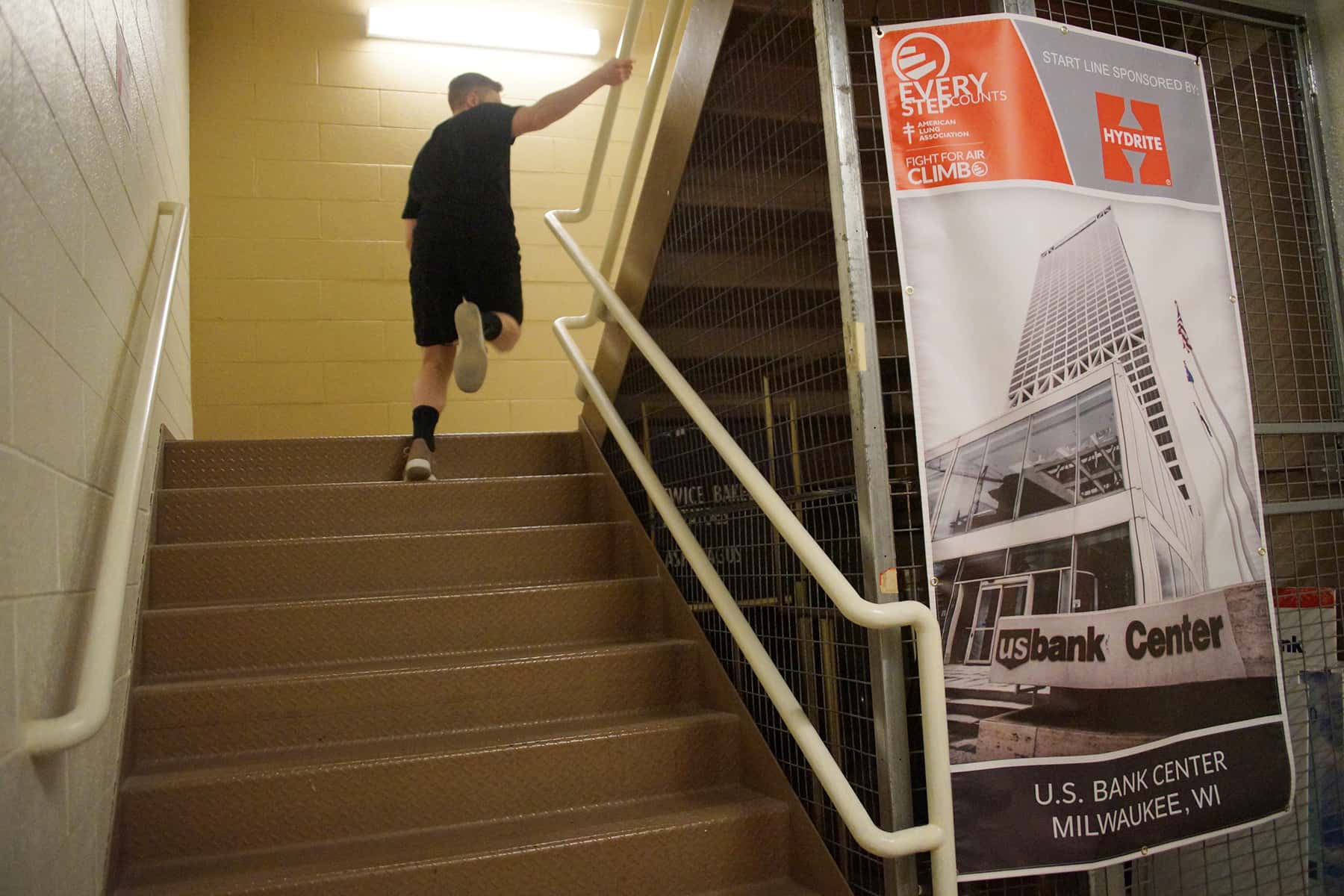 Crowds of runners competed in a vertical charity dash on March 7 in the the 2020 Fight For Air Climb held at the U.S. Bank Center.
Milwaukee participants climbed the 47 floors and 1,034 stairs to raise funds for the American Lung Association. The annual challenge helps collect private funding to provide life-saving lung health research, patient education, and public policy efforts.
A signature annual charity event, Fight For Air Climbs are stair climbs held in prominent skyscrapers around the country. Climbers join friends, family, co-workers, or even fly solo, walking up the stairs of the building to the top. The event has raised more than $53 million to support the mission of the American Lung Association over the past few years.
The Fight for Air Climb at the U.S. Bank Center also brought people from all over the area who were interested in the physical exercise as part of a healthier lifestyle. "Every Step Counted" as Milwaukee residents united in the fight for healthy lungs and clean air.