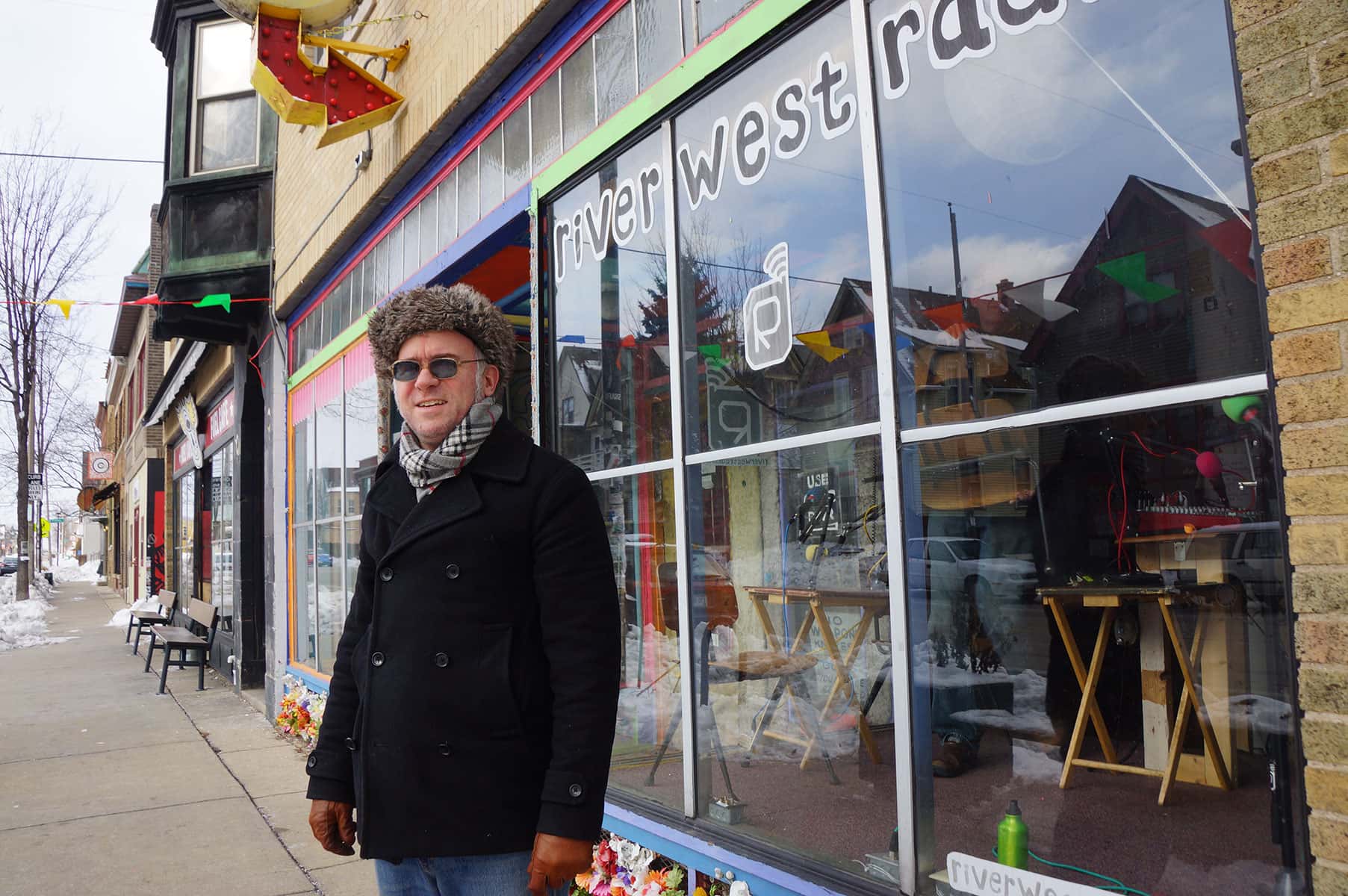 Riverwest Radio officially started transmitting its signal on the FM spectrum at noon on New Year's Day 2016. The launch party for WXRW-LP was held at its studio, located within Riverwest Film & Video on Center Street.
The event was four years in the making, since station manger Xav Leplae established it in 2011. The non-profit radio station had been broadcasting exclusively through its website prior to securing its FCC license in late 2014. The online platform will continue alongside the radio channel in order reach all the station's loyal listeners in the Riverwest area and beyond.
Leplae said that WXRW-LP's primary directive remains with neighborhood generated, community-oriented content. "Riverwest Radio helps one appreciate how interesting, thoughtful and talented everyday people can be. After sampling a few of our programs, I believe listeners will make personal connections and discover a new kind of radio experience."
Designated as 104.1 FM, the low-power station has a five-mile broadcast radius, transmitting from a 40-foot tower installed on the roof. With the launch of its FM capability, Riverwest Radio hopes to continue growing into a bigger community platform for education, advocacy, and creativity, as well as an outlet for marginalized and alternative voices.
The attached photo gallery features highlights from today's kickoff. Visit the official website to listen, support, or get involved. www.riverwestradio.com