Reggie Jackson: Message Received, All Lives Don't Matter!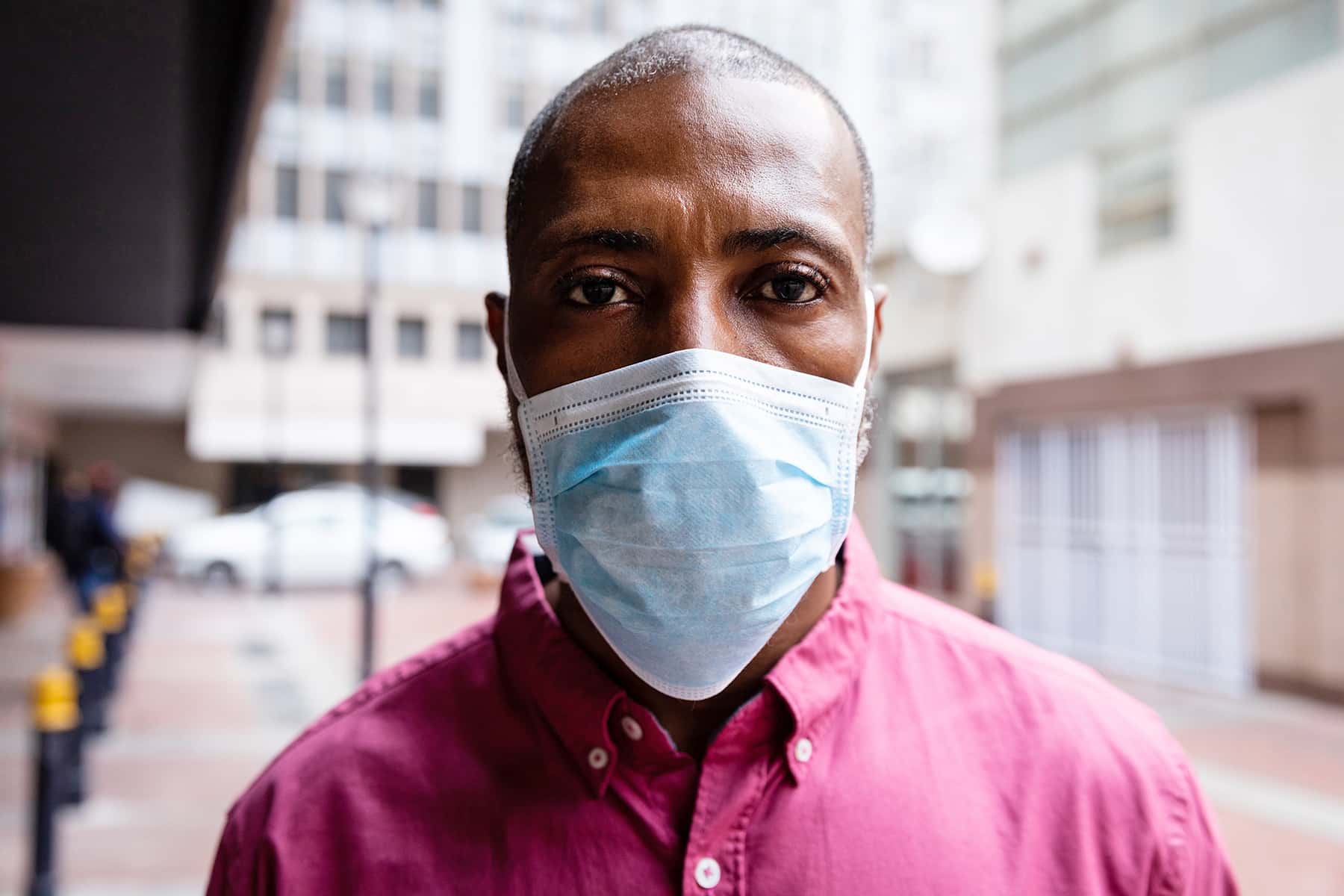 The recent response to the alarming number of deaths in the black community in pockets around the country has been tepid, in my opinion. Many have written and responded that we need to do better, but what has really changed?
Even as we are seeing in Milwaukee County an leveling out of COVID-19 deaths in recent weeks, blacks still account for an exorbitant number of cases and deaths as compared to their share of the population. As we look at where the largest clusters and concentrations of cases and deaths are, an alarming trend has shown its face. In Georgia, Cook County, Illinois, Louisiana, New Jersey, metro Detroit, metro New York, metro Philadelphia and suburban Prince George's County near Washington DC the concentration of cases is clear to the naked eye.
And it is not just about poor black people, because in Prince George's County, Maryland the black median family income is the highest in the country but people are being infected and dying in high numbers there as well. Out west, the Apache and Navajo reservations in Arizona have some of the highest rates of infection in the country. Small towns with meat processing plants around the country have become coronavirus petri dishes.
When I review the maps and then think about the protests to open the economy back up I can see that because this pandemic is more and more concentrated in large urban communities or in places with large black and Native American populations that some white people feel immune. They demand that we open the economy back up as black bodies pile up across the country. The protestors clamor for opening the economy so that they can get their jobs back. Never mind the fact that many of the people most negatively impacted by the economic downturn have been black people.
These protestors cry that people need their money, but do not ask why a majority of Americans who have filed for unemployment insurance have not received a check because of antiquated systems that are not equipped to handle the surge in claims. Why don't they ask for that to be fixed to relieve some of the economic pain? They do not complain about a stimulus bill that allowed multi-million dollar companies to get funding designated for "small businesses." These small businesses that would have been able to keep employees paid during this crisis are the ones they say need to open back up. The stimulus was supposed to help small business owners and their employees get through this crisis but instead millionaires have received an unknown share of the funds.
I read an article recently by a black coroner from Albany, Georgia. It was heartbreaking. He told of how their close-knit community has been the hardest hit community in the state and spoke of the apparent unconcern shown by the state's governor who says its okay to open things back up.
Michigan was the site of one of the most talked about protest to reopen the economy. From what I saw, no one there seemed to care about the 1,580 deaths in Wayne County, 520 in Macomb County or the 620 in Oakland County which is the Detroit metro area and surrounding suburbs as of April 27. Unlike Milwaukee's ultra-white suburbs, Detroit has a large number of blacks that live outside the central city. They are the face of the COVID-19 killing machine in Michigan. Did the protestors for once stop to offer support or empathy for those communities? No, they were too consumed in their pity-party to even think of the impact in the communities they typically care so little about to begin with.
Likewise the community of Brookfield was the site of thousands protesting while just 12.4 miles to their east, the city of Milwaukee has seen over one hundred people die and nearly 2,000 people test positive for the virus. It is very easy to sit out in their privileged spaces where just 14 people have died in Waukesha County and whine about how unfair the governor has been in trying to protect all of us.
What happened to all of the white people that were shouting "All Lives Matter" a few short years ago? Did they really mean it or was it too hard to swallow and acknowledge that "Black Lives Matter" was about fighting to end police and vigilante violence?
What began with the Mardi Gras celebration in New Orleans has spread throughout the state of Louisiana. Multiple parishes in that state are seeing infection rates above 400 persons per 100,000 residents. Several parishes like Iberville, Orleans, and St. Bernard are at or above 1,000 cases per 100,000 residents.
Nearly twenty counties in southwestern Georgia, where Albany is located, are the hotspots for cases and deaths. In Randolph County the infection rate is 2,239 per 100,000 people, nearly as high as Nassau County in New York and higher than Suffolk and Queens Counties New York.
Georgia Governor Brian Kemp has ignored pleas from the devastated communities in the south of his state and ordered barbershops, tattoo parlors, bowling alleys and movie theaters to reopen. While caring little about the safety of the residents of Georgia, he has protected his family by cancelling tours at the Governor's Mansion.
"PUBLIC TOURS CANCELED UNTIL FURTHER NOTICE: Out of an abundance of caution, we are temporarily canceling public tours until further notice to ensure the health and safety of Georgia families."
I am always amazed at how specific narratives about important things develop and do not change over time. Those covering the COVID-19 pandemic in the US are in many respects not letting the data tell the story. This virus is spreading into large pockets on the eastern seaboard in New York, Connecticut, Massachusetts, New Jersey, and Eastern Pennsylvania. Despite this, all we hear about now are meat-processing plants in Iowa and South Dakota. We are told by New York Governor Cuomo that it is getting so much better in his state as the virus has spread far outside the New York City region. In central Mississippi the rates of infection continue to rise in places like Leflore and Neshoba Counties but we hear nothing about it in the national news.
My point is that the narrative needs to be one that looks at what current data is telling us, not what we saw a month or more ago. The pockets of concentrated cases is growing daily, all the while states are beginning to loosen restrictions. Beaches were full of people in California recently because people there apparently forgot the spread of the virus by spring break revelers in Florida not all that long ago.
Be careful what you wish for when it comes to reopening the country. And if you want to demand that the process speeds up, be cognizant of the fact that not everyone sees the world in the same way you do. Your lived experiences are not the same as those in the many places around the country I have outlined in this article. I am sure people there would have a hard time accepting your arguments about what's "best" for all of us.
The
Milwaukee Independent
began reporting on what was then referred to as the mysterious "Wuhan Virus" in January 2020. Other local media did not picked-up on the story until many weeks later. Our early features focused on the economic impact, social issues, and health concerns long before other Milwaukee news organizations even mentioned the coronavirus. Over the following year, we have published hundreds of articles about the pandemic and how it has affected the lives of Milwaukee residents. This extensive body of work can be found on our
COVID-19 Special Report
page, a chronological index of links by month. Our editorial voice remains dedicated to informing the public about this health crisis for as long as it persists.
For medical resources, please visit the
CDC's COVID-19 page
or the
Wisconsin Department of Health Services
. All editorial content published by
Milwaukee Independent
can be found at
mkeind.com/COVID19
. With a mission of transformative journalism, our staff is free from commercial bias and are not influenced by corporate interests, political affiliations, or a public preferences that rewards clicks with revenue. As an influential publication that provides Milwaukee with quality journalism, our award-winning photojournalism and features have helped to achieve a range of positive social impact that enriches our community. Please join our effort by entrusting us with your contribution. Your Support Matters -
Donate Now