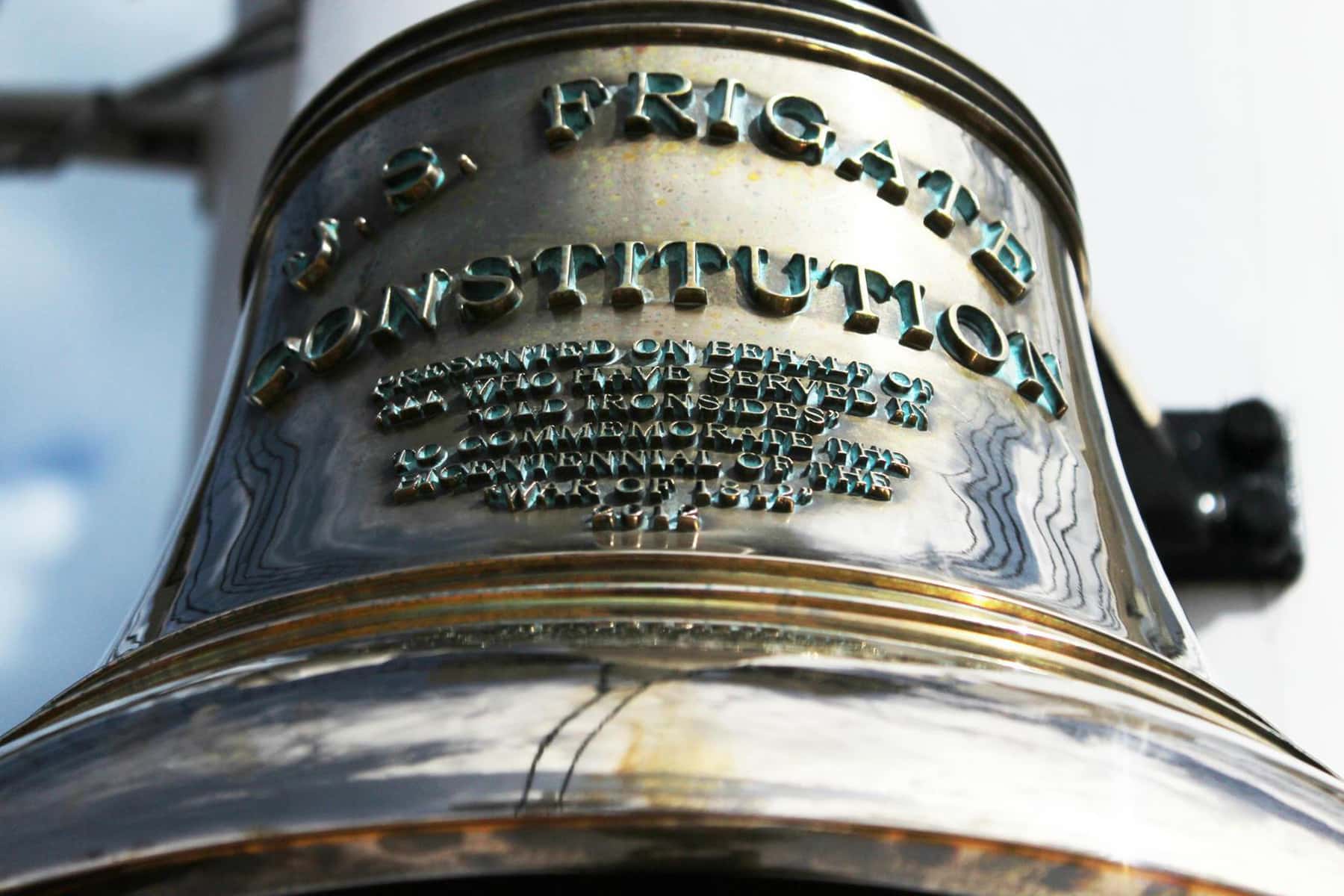 September 17 is Constitution and Citizenship Day, and the federal observance commemorates not only the creation of the U.S. Constitution but also those who have become citizens.
The federal law creation Constitution and Citizenship Day mandates that civic and local government institutions plan for the "complete instruction of citizens in their responsibilities and opportunities as citizens of the United States and locally." The designation of "Constitution Week" extends from September 17 to 23.
September 17 marks the date in 1787 when 39 delegates of the Constitutional Convention signed the proposed Constitution, and then sent it off to the original states for ratification. The federal observance has evolved from the first declaration in 1940 by Franklin Delano Roosevelt of "I Am An American Day" observed in May; to Harry S. Truman's replacement declaration in 1952 of "Citizenship Day" to be held September 17; to George H. W. Bush's refashioned and refocused declaration in 1998 of "Constitution and Citizenship Day." [I]
To be clear, it is evident that Milwaukee and Wisconsin residents did not leave their Constitution and Citizenship responsibilities concentrated on one mid-September day in 2018; throughout the year, various forms of citizen "responsibilities and opportunities" were seized to protect Constitutional rights and advance Constitutional protections in the ongoing American Experiment. Below are some examples.
VOTING IN WISCONSIN:
Since last year's Constitution and Citizenship Day observance, Wisconsin and Milwaukee voters turned out in record numbers for both the November 2018 "off-year" partisan elections and in the Spring 2019 nonpartisan elections — with sweeping results in statewide offices, and unusual vote totals in the statewide Supreme Court race, respectively. Voters have taken to the courts challenges to gerrymandered districts and "lame duck" legislation; voters have taken to the streets over voter suppression due to ID requirements and voter registration changes.
MILESTONE U.S. AMENDMENT ANNIVERSARIES IN MILWAUKEE
The 18th Amendment: Prohibition
The ratification of the 18th Amendment 100 years ago had a tremendous effect on Milwaukee and Wisconsin. The amendment proved a conundrum for the Badger State. On one hand, Wisconsinites led the Progressive Movement and "Prohibition" was seen as an important initiative in the Progressive agenda. However, Prohibition directly would topple Wisconsin's beer industry that provided employment, tax revenue, ancillary business development and a cultural touchstone – especially for German-born and German-American citizens. To balance its conflicting interests, Wisconsin ratified the 18th Amendment the day after enough states had ratified the amendment for adoption. The city's beer industry made it through the Prohibition Era by "brewing" other non-alcoholic beverages, diversifying its product industries, and adaptively re-using its "tied houses" (brewery-owned brick and mortar bars). The Milwaukee County Historical Society's current commemorative interactive exhibit "How Dry I Am: Prohibition Milwaukee" continues through April 2020 at the Historical Center, 910 N. Old World Third Street, Milwaukee.
The 19th Amendment: Women's Suffrage
Throughout Wisconsin, celebrations and commemorations were held for the 100th anniversary of Wisconsin's June 10, 1919 ratification of the 19th Amendment. Wisconsin's 19th and 20th centuries' state legislatures actively resisted women's suffrage. However ironic, through a series of historical flukes, Wisconsin became the first state in the Union to ratify the 19th Amendment, minutes before Illinois filed its ratification documents.
Governor Tony Evers established a Wisconsin blue-ribbon commission to conduct year-long commemorative celebrations throughout 2019-2020. The Milwaukee County Historical Society, League of Women Voters of Wisconsin – Milwaukee County and the American Constitution Society – Milwaukee Chapter held a major celebration on June 10 honoring local elected women. The groups also have plans for additional events throughout the anniversary year.
The 1st Amendment through the 10th Amendments (Bill of Rights), and 27th Amendment
The newly established government in 1789 sent these eleven Amendments to the states for ratification. While the Bill of Rights would become part of the Constitution two years later, the 27th Amendment wasn't ratified until 203 years later in1992.
FIRST AMENDMENT RIGHTS AND CITIZENSHIP IN MILWAUKEE
During the last year, Milwaukee has exercised the First Amendment rights – freedom of speech, assembly, religion, petition of grievances, and press- in a variety of contexts. Rallies, marches and protests abounded– for gun reform, criminal justice and juvenile justice reforms, voting rights of the incarcerated, closure of the Milwaukee State Detention Facility, labor and human trafficking conditions, and such.
The 80th conference of League of Latin America Countries (LULAC) held in July brought 30,000 persons to Milwaukee who called for a host of immigrant and minority civil rights protections including greater civil rights protection of LGBTQ Latinxs' and driving permits for immigrants (as championed by the Milwaukee Chief of Police). Local LULAC members descended on Wisconsin U.S. Senator Ron Johnson's Milwaukee office in protest of "Kids in Cages." At rallies, protests were spoken against citizenship status collection in the 2020 U.S. Census and against the revocation of citizenship status from military-children born abroad.
However, in this extraordinary year, the confluence of the five components of the First Amendment – speech, assembly, press, governmental petition, and religion – occurred at several events in Milwaukee. While most also involved concepts of citizenship and/or non-U.S. citizenship, they all centered on the protected civil rights of persons – whether those persons have U.S. citizenship or are among those who seek it.
The events include: a Jewish-community led civil disobedience shutdown of the Milwaukee Immigration and Customs Enforcement (ICE) office in August; faith-leaders testifying about immigrants and ICE enforcement before the Milwaukee Fire and Police Commission in September; teach-ins about anti-Semitism by the Jewish Federation held in Baraboo, Wisconsin after high schoolers displayed the Nazi salute in a prom night picture.
Rallies occurred at the Milwaukee ICE offices both in June by Interfaith Council of Greater Milwaukee and in August by an Evangelical Lutheran Church in America (ELCA) group protesting immigration policies; in July at the Milwaukee Federal Courthouse by a coalition of faith groups opposing indefinite immigrant camp imprisonment; and in June by the members of United Church of Christ (UCC) while visiting Milwaukee for their national General Synod followed by a solidarity march from the Wisconsin Center to ICE offices.
Vigils Against Hate were held in July at Milwaukee City Hall (Lights for Liberty) led by Milwaukee Inner City Churches Allied for Hope (MICAH) against immigration camps; as well as vigils held by faith leaders for mass shootings in a Pennsylvania synagogue (October), a Christchurch New Zealand Muslim mosque (March), Sri Lankan Catholic Churches (April), and commercial settings in El Paso, Texas and Gilroy, California and Dayton, Ohio (July and August) and vigils in commemoration of the shootings at the Sikh Temple in Oak Creek (August). All these and more speak to the current muscular exercise of the First Amendment in Milwaukee.
HAPPY BIRTHDAY CONSTITUTION!
The U.S. Constitution was ratified 230 years ago not by despots or kings but by "we the people." The Constitutional Convention delegates met 232 years ago to "fix" the then-awkward and ineffective Articles of Confederation. They left the Convention with a new document for states to ratify the creation of a workable, restrained government that could be improved over time, also by ordinary citizens offering and ratifying amendments.
Here was the blueprint of the American Experiment; a design for the rights and protections of people—whether current citizens or persons seeking U.S. citizenship. Today, as in 1789, it is incumbent on all citizens to continue the Constitution's purposes: to form a more perfect Union, establish Justice, insure domestic Tranquility, provide for the common defense, promote the general Welfare, and secure the Blessings of Liberty to ourselves and our Posterity.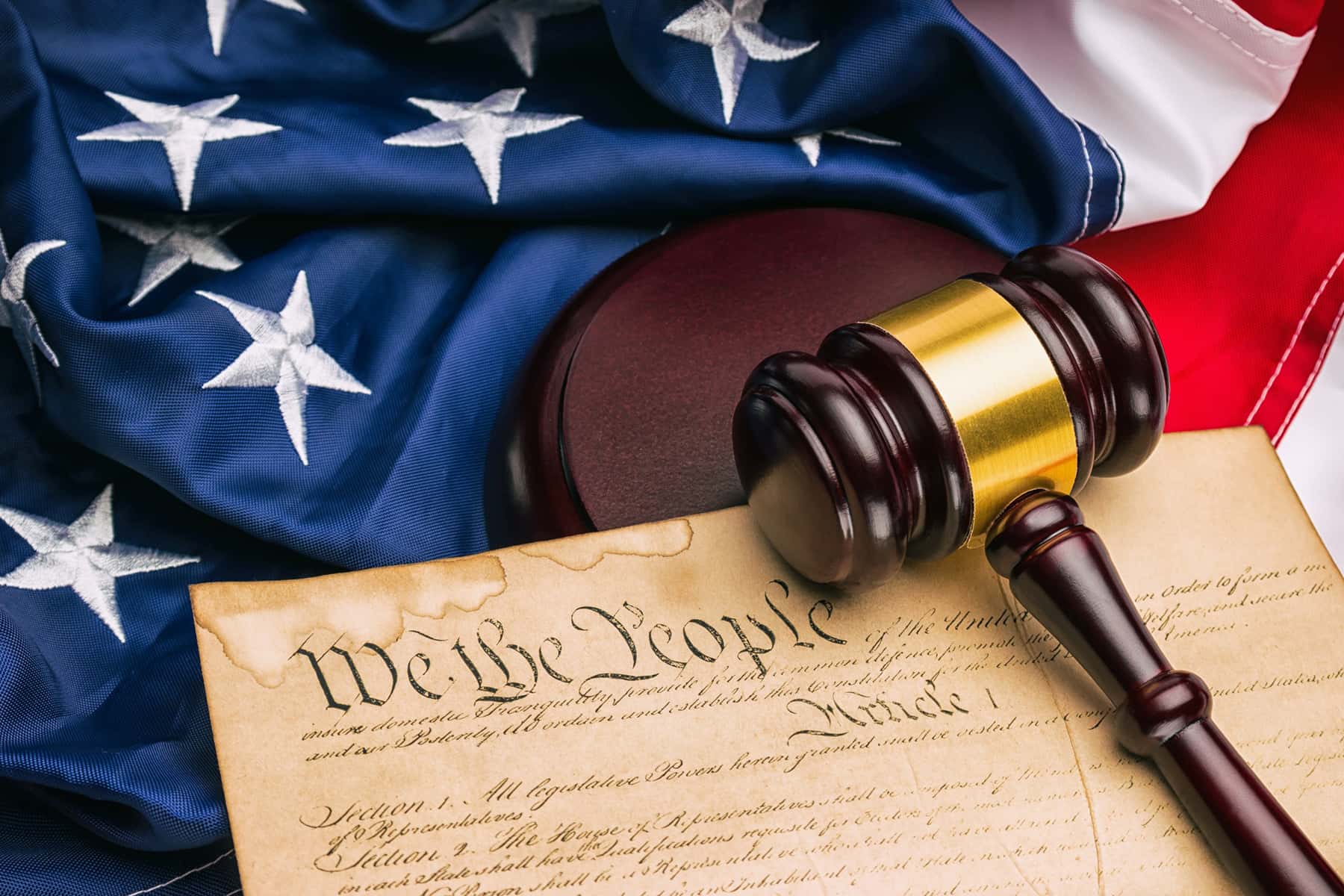 Footnote:
[I] Public Law 105-225, 112 Stat. 1253 Sec. 106, August 12, 1998, currently codified in 36 USC 106. Consolidated Appropriations Act, 2005, Public Law 108-447, 118 Stat. 2809, Div. J, Title I, Section 111, Dec. 8, 2004, currently codified in 36 USC 106.