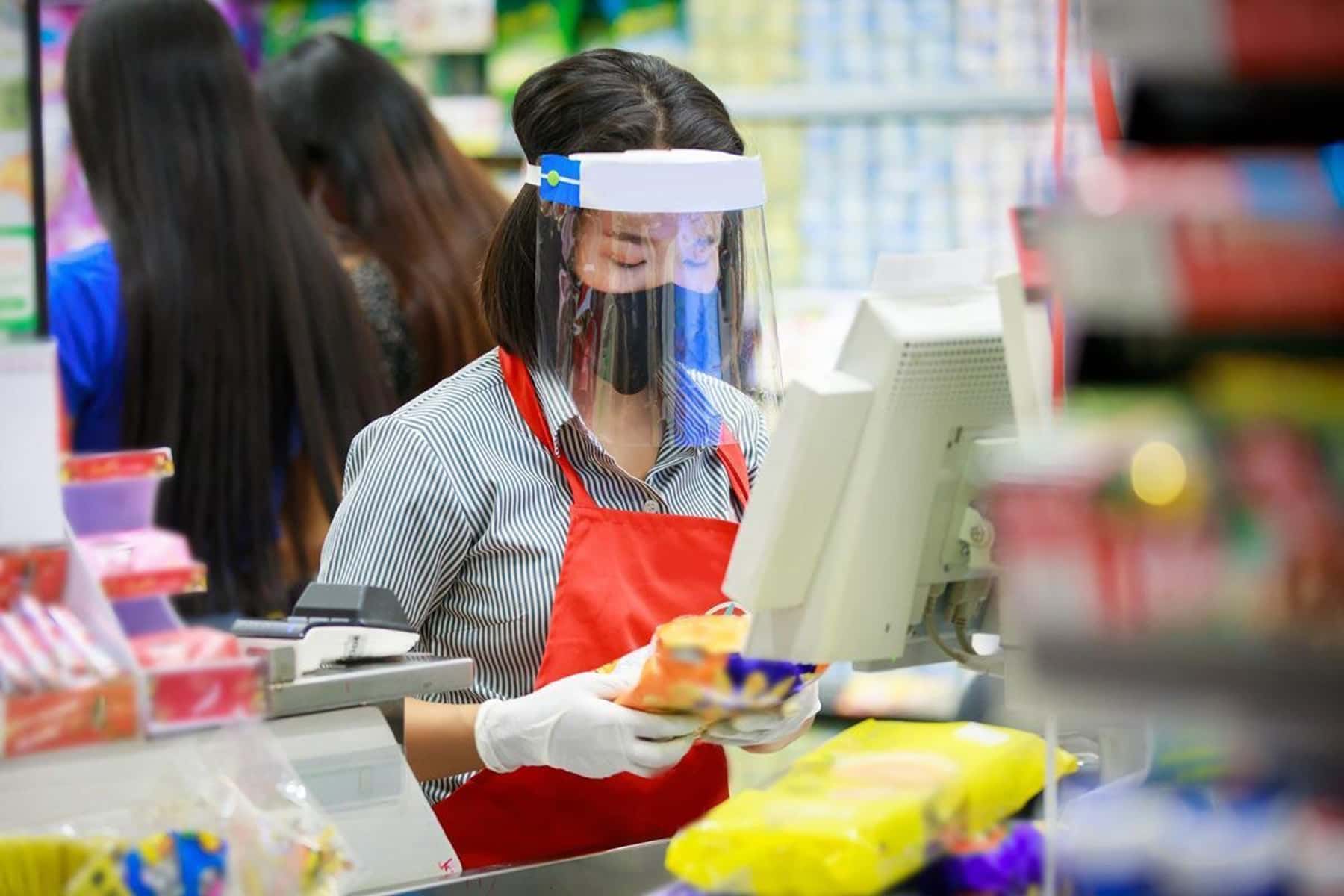 "Senator Mitt Romney proposed a hazard pay raise of up to $12 an hour for essential workers such as health-care and grocery store employees facing greater risks during the coronavirus pandemic."

"15 gifts to give essential workers during the coronavirus pandemic" – USA Today
As I see ads on TV celebrating our "essential workers" I'm somewhat amused. Amused not because they are funny, but amused because four months ago these workers were for the most part hidden in plain sight. They are the masses that keep our economy churning, many of them for poverty wages. In a way it reminds me of what happened when slavery ended in this country.
When the four million strong "free labor force" disappeared, America suddenly realized how much they missed them. They missed that free labor that had been the backbone of building capitalism for over three hundred years. Today the exploitative nature of capitalism is being exposed as poorly paid "service" workers around the world are being shown to be the real engine that drives the world's economies. From the meat packers in Iowa, Wisconsin and South Dakota, to the migrant farm workers in Hawaii and California, and the millions of fast food workers earning on average $9 per hour, to the factory workers in China making the masks that protect healthcare workers around the world all of a sudden these people are visible.
People are tripping over each other to line up to give them praise and thank them for their "service." We haven't seen this type of adulation since after 9/11 when we finally began to understand and really appreciate our first responders. Unfortunately I think it's a façade. When these workers are being forced to work in unsafe environments with little inducement for their employers to properly compensate them it just feels fake to me. The push to demand a $15 minimum wage over the past several years was drowned out by propagandistic noise from those who claimed businesses could not afford to pay a livable wage.
The most ironic thing about the clamoring for support for our essential workers is that we as a society ignore the signs of their discontent with unsafe work places. Nurses and doctors have been fired for expressing their opinions about not being given proper protective equipment. The President is going against public health officials, meat processing companies and common sense by forcing unsafe meat processing facilities to be reopened.
Quietly our federal government has played a role in the lack of safe workplaces. More critically the agency in place to protect our safety has done the exact opposite in many instances. The Occupational Safety and Health Administration (OSHA) was established under federal law in 1970.
"With the Occupational Safety and Health Act of 1970, Congress created the Occupational Safety and Health Administration (OSHA) to ensure safe and healthful working conditions for working men and women by setting and enforcing standards and by providing training, outreach, education and assistance.
For the most part they've done their job well. According to their website workplace fatalities in the country exceeded 14,000 in 1970 but dropped to just 4,340 by 2009. "The rate of reported serious workplace injuries and illnesses has declined from 11 per 100 workers in 1972 to 3.6 per 100 workers in 2009", according to the OSHA timeline on their website. It seemed a little odd to me that the data they mentioned only goes up to 2009 since that was over a decade ago.
ProPublica recently published an article after investigating safety concerns amid the coronavirus outbreak.
Millions of Essential Workers Are Being Left Out of COVID-19 Workplace Safety Protections, Thanks to OSHA

Even as the federal worker-safety agency has been inundated with complaints, it has rolled back safety standards and virtually eliminated non-health care workplaces from government protection.
The headline is shocking to be sure. The details are even more disturbing. Gregoria Rivas who slices chicken breast at Case Farms meat processing plant in North Carolina told ProPublica "I tried to bring my own face mask that I had bought at the pharmacy, but they wouldn't let me wear it," said Rivas, 31. "When they wouldn't let me wear my own mask, I went to the nurse's station at the plant, and they said there were no masks available." She called the state's Department of Labor to file a complaint. They report these complaints directly to OSHA.
According to ProPublica, "Some 27% of the complaints to OSHA came from the health care industry, from workers on the front lines of providing COVID-19 care. Another 72% came from other types of employees, with large quantities from manufacturing and retail workers, with the remainder listed as unknown." We know that with this pandemic everyone is overburdened in trying to stay safe but OSHA has "has issued a series of guidelines that roll back safety standards and virtually eliminate non-health care workers from government protection."
"Workers are getting sick and dying, and the government agency that they have turned to for 40 years to protect them from everything from chemicals in the workplace to unguarded machines to the H1N1 pandemic has said, 'Sorry, you're on your own,'" – Debbie Berkowitz, a former top OSHA policy adviser now at the worker-oriented National Employment Law Project.
OSHA has defended itself by issuing a statement saying ""OSHA has a number of tools it can use to protect workers from workplace hazards caused by COVID-19. However, OSHA is providing enforcement discretion to help employers comply with OSHA requirements during the challenging times the pandemic has created and to help ensure that PPE (personal protective equipment) is available in workplaces — including healthcare facilities — where it is needed most."
ProPublica reports that OSHA as well as the Centers for Disease Control and Prevention (CDC ) have failed to properly protect these essential workers. "OSHA and the CDC have issued a series of guidelines and directives that have weakened protections for front-line workers outside the medical field. For example, the CDC released guidance on April 8 that critical workers who'd been exposed to the coronavirus could return to work as long as they don't have any symptoms and wear a mask. The guidance came despite comments just three days earlier from the government's top infectious disease expert, Dr. Anthony Fauci, that 25% to 50% of the people with the virus may be asymptomatic. This was followed by directives from OSHA.
On May 1 the agency announced that it would not require employers outside health care, emergency response or corrections to investigate whether COVID-19 cases among employees are work-related unless multiple people in the same vicinity get sick… Then on Monday, OSHA issued an enforcement directive detailing its approach to handling COVID-19 complaints. Medical workers, who have been heavily affected by the virus, have been prioritized… But OSHA said it would not formally handle any complaints about the coronavirus from other essential workers. Instead, the agency will send a letter to the employer, which then has five business days to notify the agency about how it has addressed the complaint. The memo notes that these complaints "will not normally result in an on-site inspection."
This clearly gives industries outside of healthcare what appears to be a free pass from OSHA. Contrary to past public health crises like "during the H1N1 flu pandemic in 2009, OSHA took additional steps to safeguard worker health, including issuing a directive that required employers to abide by CDC guidance. By contrast, OSHA's COVID-19 memo states that inspectors should consult CDC guidance and grants them latitude to use discretion even when an employer's measures are not as protective as what the CDC recommends, ProPublica reported.
I am reminded of the images that came out last week showing workers at a meat packing plant with a thin plastic curtain separating them form their co-workers who were just a few feet away from them. This is what the industry considers safety protocols. The CDC recently released a report stating that 4,900 workers in meat processing plants have been diagnosed with COVID-19. The CDC found that there were 115 meat or poultry processing facilities with COVID-19 cases around the country. Twenty COVID-19–related deaths were reported among workers in these plants.
"Notably, the CDC outlined several reasons these outbreaks have become prevalent in meatpacking facilities. Structural and operational problems, such as the close proximity in which employees work, play a role in the virus spread, as well as socio-cultural and economic challenges. CDC researchers specifically mention that language and cultural barriers, as well as employees living in crowded spaces and being encouraged to work while ill, are all factors that make meat processing plants a breeding ground for COVID-19 outbreaks" according to a recent article at The Hill.
The CDC has offered guidance to mitigate the spread of the virus in meat processing facilities. "As part of the national COVID-19 response, the recognized risk to meat and poultry facility operation requires prompt action to decrease risks to workers, preserve facility function, and maintain the food supply," the authors of the CDC report stated.
Here at home in Wisconsin at least 85 employees at a Patrick Cudahy plant have tested positive for the coronavirus. The plants owners, Smithfield Foods, announced a temporary closure of the Cudahy facility on April 15. The Intercept reported that they have spoken to multiple workers at the plant who say Smithfield ignored their safety.
"Eventually they tried to do some social distancing in the cafeteria, but actually, they're working elbow to elbow on the line, so there's no social distancing there," said the sister of another plant worker. There are currently no Plexiglas dividers between workers, though UFCW Local 1473, which represents workers at the plant, has called for such safeguards to be installed… There's been people sick at the plant. I know at least three people I know at work are sick," said another worker, who explained that the company first refused to release information about infections at the plant and those who have been in contact with them." Fox6 News in Milwaukee reported recently that tensions were rising in the plant. "There's a lot of tension right now," said an employee. "You know, everybody is concerned. Everybody have family at home, and everybody scared, you know?"
In Green Bay WBAY has reported, "Positive cases among employees at the JBS beef facility in Green Bay remained at 290. There are 58 cases linked to that outbreak, which means the patient was infected through close contact with another patient. The outbreak among employees at American Foods Group in Green Bay increased to 203. That's 24 more than Thursday's report. The number of linked cases increased slightly to 38."
Another Smithfield pork processing plant in Sioux Falls, South Dakota is reportedly one of the largest coronavirus hotspots in the country. Workers there now make up about 44 percent of the positive coronavirus cases in South Dakota. The meat processing industry has been forced to close plants around the country.
According to the New York Times "Workers have come down with Covid-19 in several poultry plants in Alabama, Georgia and Tennessee. JBS USA, the world's largest meat processor, confirmed the death of one worker at a Colorado facility and shuttered a plant in Pennsylvania for two weeks. Cargill this week also closed a facility in Pennsylvania, where it produces steaks, ground beef and ground pork. Tyson halted operations at a pork plant in Iowa after more than two dozen workers tested positive.
If these issues were confined to meat processing facilities alone it would be of major concern but our food supply is being jeopardized by infected, poorly protected farm works as well. According to Wisconsin Public Radio (WPR), over 5,000 migrant farm works come to Wisconsin each year to help farmers harvest crops and process food each spring. "They're essential workers, but advocates fear the very nature of their work, side by side in the fields, could leave them facing the brunt of the crisis, with limited access to resources and protection." Rod Ritcherson, who oversees the farm worker programs for UMOS, United Migrant Opportunity Services told WPR "And we fear that a migrant farm worker, if they are experiencing symptoms — they hopefully will not be reluctant to speak up — but in the past, we know that that is the attitude, that they may not speak up as readily as someone else… Farm workers are already among the lowest-wage earners among the working poor."
And big healthcare providers have been critical of workers filing complaints about workplace safety. Bloomberg News recently reported "Hospitals Tell Doctors They'll Be Fired If They Speak Out About Lack of Gear." Michigan Public Radio also reported "Nurses union: Hospital nurse fired after publicizing COVID-19 safety concerns last month.
For those who work in hospitals as nurses, doctors and respiratory therapists their wages provide them the ability to speak up and risk their jobs more easily than poorly paid frontline CNA's at nursing homes and grocery clerks. Many of the most important "essential" workers in the country are in poorly paid positions. They can't afford to miss work because they live from paycheck-to-paycheck. They can't stop going to work if their jobs reopen because they will then lose their unemployment benefits if they've received those at all.
We claim to care so much about these "essential workers" but the national response, the outpouring of support, has not matched the reality on the ground for these people. We used to call them "service workers" but now claim they are essential. They don't feel essential when they look at their paychecks. In 2018 Smithfield Foods reported $15 billion in sales and in their most recent Securities and Exchange (SEC) filing in 2016 had $452.3 million in net income. Their top two executives Kenneth M. Sullivan and C. Larry Pope made $5,602,018 and $25,372,761 in total compensation respectively.
We often pay lip service to people when we need them but soon forget about them. I think in many respects this will happen to the poorly paid "essential workers" that are being harmed by the COVID-19 outbreak. I'm glad we are exposing the ugly underbelly of an economic system that takes advantage of poorly paid workers. I don't think this look under the hood will last. As we force meat-processing plants to prematurely reopen, it undercuts our somewhat "fake" love for the essential workers of the country. If we really cared we would demand better pay, and safety conditions for them. Our nursing home workers would be better paid and given the proper personal protective equipment to keep them and their families safe. The thousands of migrant farm workers that provide such an important role in our food supply would be seen as human beings and protected from pesticides.
"What we do know absolutely is that human lives are worth more than grapes and that innocent-looking grapes on the table may disguise poisonous residues hidden deep inside where washing cannot reach."

"Who gets the risks? The risks are given to the consumer, the unsuspecting consumer and the poor work force. And who gets the benefits? The benefits are only for the corporations, for the money makers." – Cesar Chavez
The list of "essential workers" around the world that we depend on is extensive. We must be cognizant of the breadth and width of what they each contribute now and in the future and treat them like we really care in words and deeds.
"The time has come for an all-out world war against poverty. The rich nations must use their vast resources of wealth to develop the underdeveloped, school the unschooled, and feed the unfed. Ultimately a great nation is a compassionate nation." – Rev. Dr. Martin Luther King Jr., The Quest for Peace and Justice, Nobel Lecture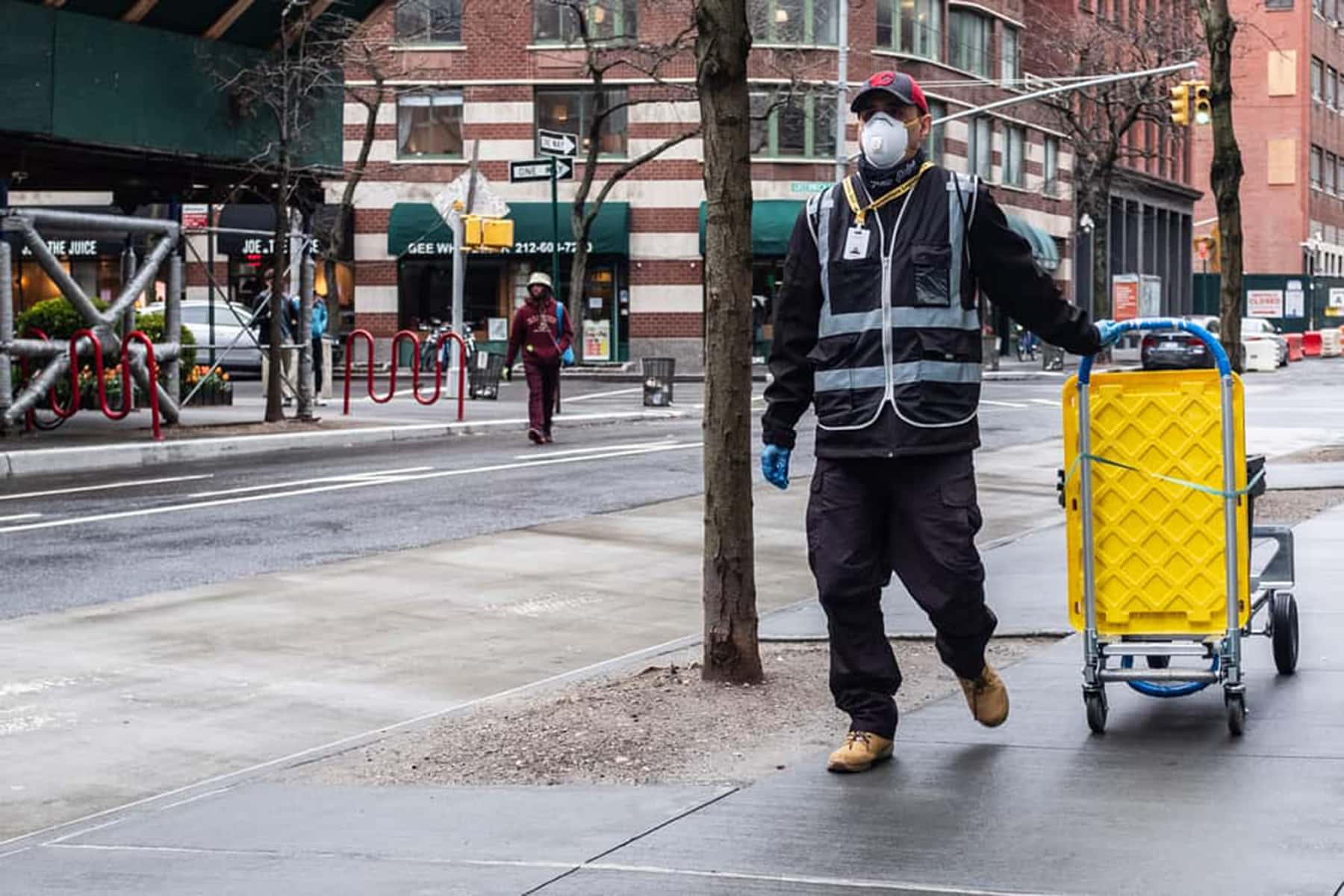 The
Milwaukee Independent
began reporting on what was then referred to as the mysterious "Wuhan Virus" in January 2020. Other local media did not picked-up on the story until many weeks later. Our early features focused on the economic impact, social issues, and health concerns long before other Milwaukee news organizations even mentioned the coronavirus. Over the following year, we have published hundreds of articles about the pandemic and how it has affected the lives of Milwaukee residents. This extensive body of work can be found on our
COVID-19 Special Report
page, a chronological index of links by month. Our editorial voice remains dedicated to informing the public about this health crisis for as long as it persists.
For medical resources, please visit the
CDC's COVID-19 page
or the
Wisconsin Department of Health Services
. All editorial content published by
Milwaukee Independent
can be found at
mkeind.com/COVID19
. With a mission of transformative journalism, our staff is free from commercial bias and are not influenced by corporate interests, political affiliations, or a public preferences that rewards clicks with revenue. As an influential publication that provides Milwaukee with quality journalism, our award-winning photojournalism and features have helped to achieve a range of positive social impact that enriches our community. Please join our effort by entrusting us with your contribution. Your Support Matters -
Donate Now