The hypocrisy of Bill Belichick turning down the presidential Medal of Freedom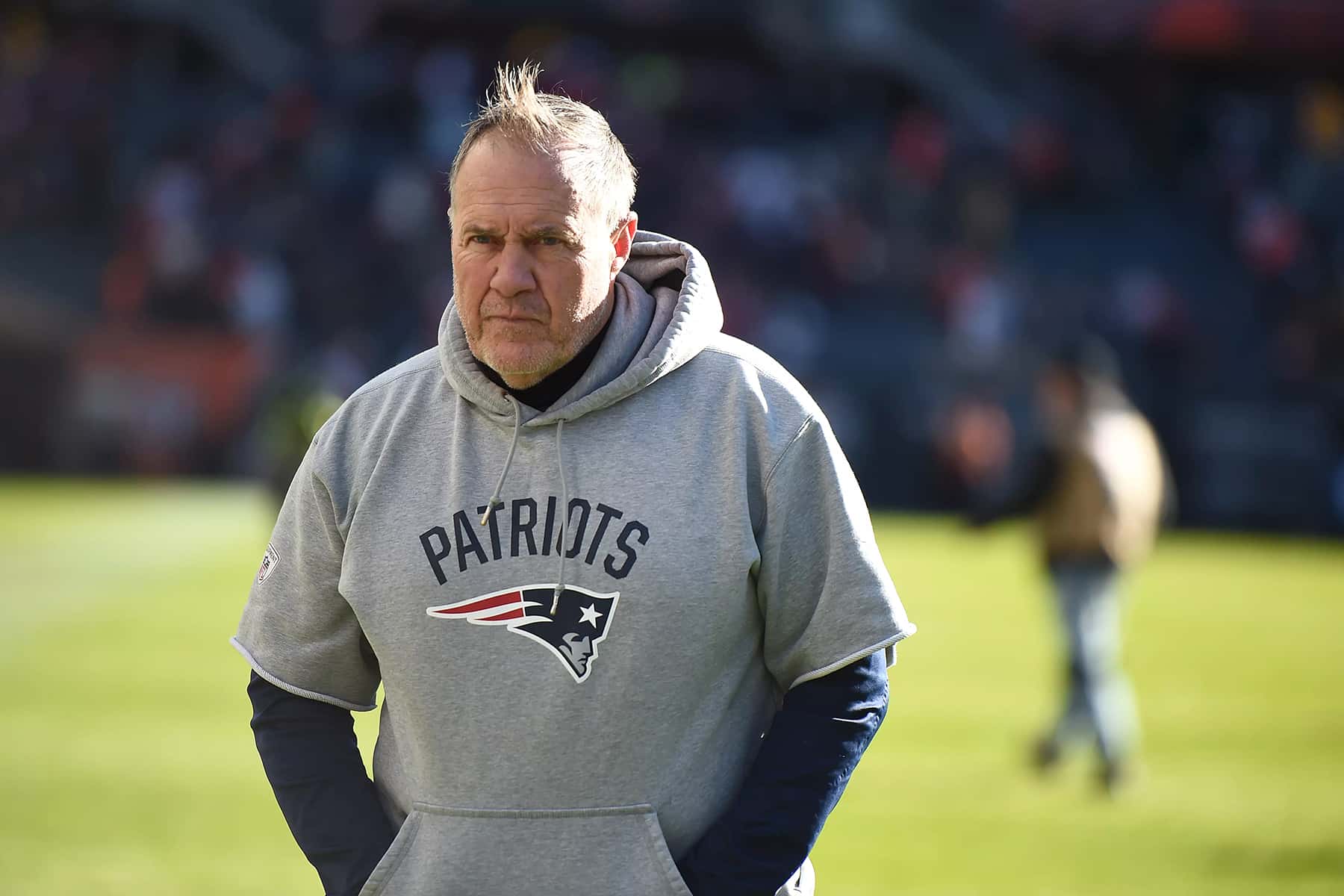 "Recently, I was offered the opportunity to receive the Presidential Medal of Freedom, which I was flattered by out of respect for what the honor represents and admiration for past recipients. Subsequently, the tragic events of last week occurred and the decision has been made not to move forward with the award. Above all, I am an American citizen with great reverence for our nation's value, freedom and democracy. I know I also represent my family and the New England Patriots football team. One of the most rewarding things in my professional career took place in 2020 when, through the great leadership within our team, conversations about social justice, equality and human rights moved to the forefront and became actions. Continuing those efforts while remaining true to the people, team and country I love outweigh the benefit of any individual award." – Bill Belichick
People are bending over backwards to pat New England Patriots Coach Bill Belichick on the back for turning down the Presidential Medal of Freedom from President Trump. I'm not falling for this ruse. If it took a riotous crowd of people calling themselves "patriots" storming the U.S. Capitol building with intent of possibly murdering members of Congress and preventing the Electoral College results from being certified for you to turn down the honor, then you sir, are a hypocrite in my opinion. You did it out of necessity because it would have made the team and the National Football League look bad.
I don't have a problem with Belichick or anyone else – like his former quarterback Tom Brady and team owner Robert Kraft – being friends with Trump. People are free to have their own choice in choosing their politics and their friends. But let's not act like this riot and attempted coup, fomented by Trump, is somehow waking you up coach.
You claimed in this statement that part of your reasoning for rejecting this award is that "One of the most rewarding things in my professional career took place in 2020 when, through the great leadership within our team, conversations about social justice, equality and human rights moved to the forefront and became actions." I say this is hogwash.
You initially accepted the honor a week before the riot at the Capitol. If you were indeed so immersed in "social justice, equity and human rights" you would have never accepted the honor from someone who has shown that those things are anathema to his worldview. Are you not aware Mr. Belichick that Mr. Trump has called Black Lives Matter activists terrorists. Did you not hear that he banned racial equity training for federal workers?
Maybe you were too busy coaching to notice all of that. However, it is clear that members of your team were outspoken about their support of the protests. On the opening day of the season your new quarterback Cam Newton (not a friend of Trump), wore specially designed Under Armor black cleats during the pregame with social justice messages.
On his right foot, his cleat bore the message, "7 SHOTS" in red letters over the image of bullet holes representing how many times Jacob Blake was shot in the back. On the inside of that foot, the message was, "IT ENDS NOW!!" The left cleat said "NO JUSTICE NO PEACE" in white letters on the outside and "SAY THEIR NAMES!" On the outside. He also had "END SYSTEMIC RACISM" on his left toe and "BLACK LIVES MATTER" on his right toe.
Safety Devin McCourty in June said, "Racism has been alive in our country since the origin of the country, but people want to avoid it."
Coach Belichick, did you miss that somehow? I have no love or respect for phony "woke" people. You did not do anything special by turning down an award from Trump. He has spent time giving these types of honors to his acolytes. You are just another name on a long list of people who have ignored Trumps' racist statements and behavior. Two names that stand out of Trump Presidential Medal of Freedom awardees are Rush Limbaugh and Mariano Rivera, both of whom are considered to be despicable human beings by many who fight for social justice.
Belichick wrote a letter to Trump in November 2016.
"You have dealt with an unbelievable slanted and negative media, and have come out beautifully — beautifully. You've proved to be the ultimate competitor and fighter. Your leadership is amazing. I have always had tremendous respect for you, but the toughness and perseverance you have displayed over the past year is remarkable. Hopefully tomorrow's election results will give the opportunity to make America great again."
Don't expect to not be called out by some on this coach. Not everyone considered your action to be brave. Belichick claimed in the statement issued by the team, "Above all, I am an American citizen with great reverence for our nation's values, freedom and democracy." Empty platitudes don't overcome the fact that your friend and president told these seditious terrorists, "We love you, you're all very special." And finished a statement on January 12 by comparing the BLM protests over the summer to what happened at the Capitol.
"And if you look at what other people have said, politicians at a high level, about the riots during the summer, the horrible riots in Portland and Seattle and various other places. That was a real problem, what they said…"