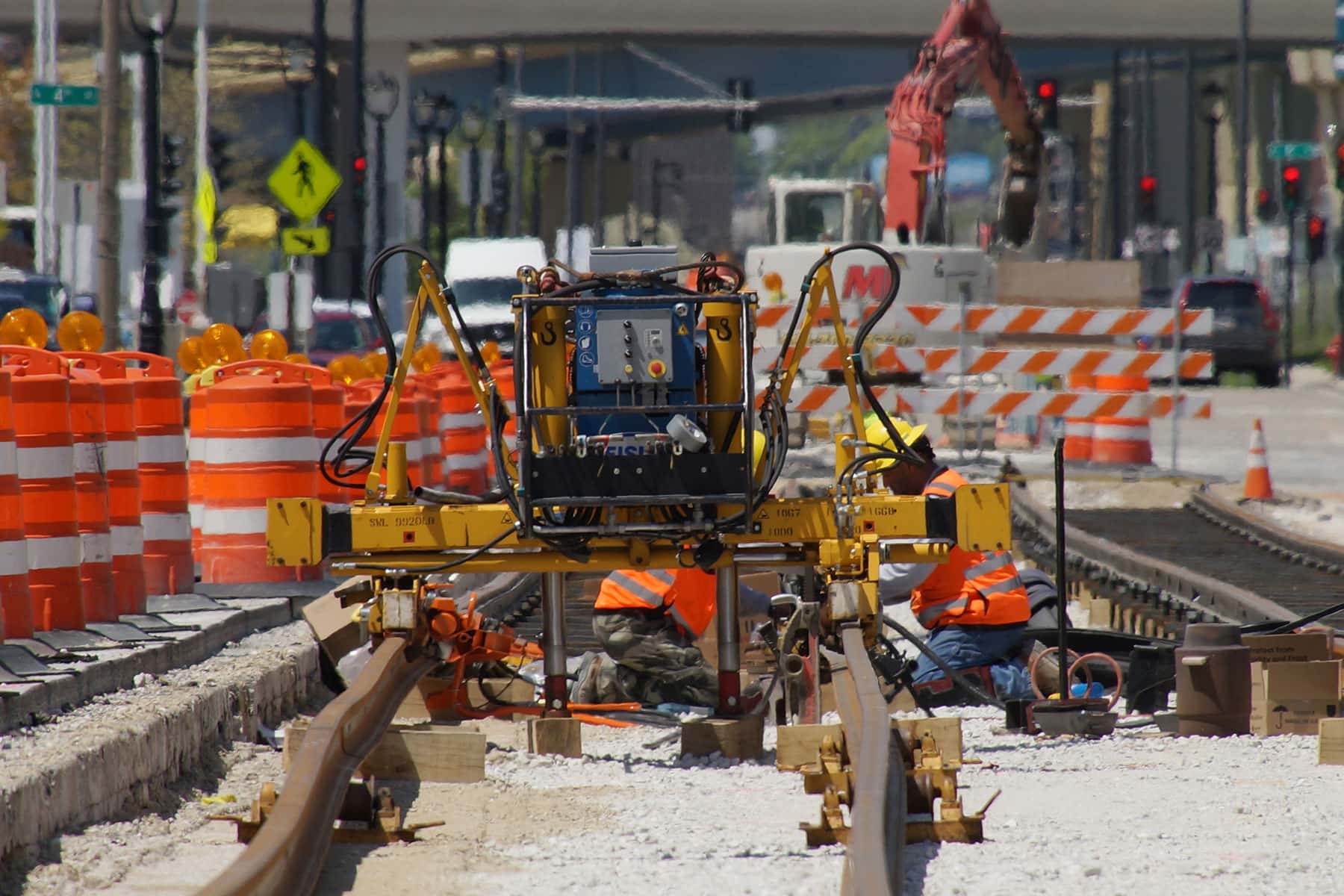 Work is finally underway for Milwaukee's new streetcar system, as the three month process of track installation began on May 17.
Beginning down the block from the Amtrak Intermodal Transit Station, and across from the U.S. Post Office on St. Paul Avenue, the northbound lanes of Broadway between Clybourn Street and Kilbourn Avenue were closed to traffic. Broadway was reduced to a single southbound lane between Clybourn Street and Kilbourn Avenue.
Crews tore out 8-foot sections of the street, creating a 2-foot deep trench through the roadway center. After the rails are installed, the area will be repaved. Holes are also being drilled to place the heavy pillars that will hold the overhead wires that power the streetcars.
Motorists were advised to use Water Street or Milwaukee Street to bypass the closure. Intersections will periodically be closed to traffic as work progresses, and rerouted.
Pedestrian access will be maintained on at least one side of Broadway at all times. However, street parking will be restricted on stretches of Broadway, Kilbourn, and Clyborn. Some utility work will take place concurrently on adjustment streets.
The Milwaukee Streetcar has continued to minimize the impact of the construction process. The first phase of the system is scheduled to be open in November 2018, with a lakefront loop projected to begin late in 2019.