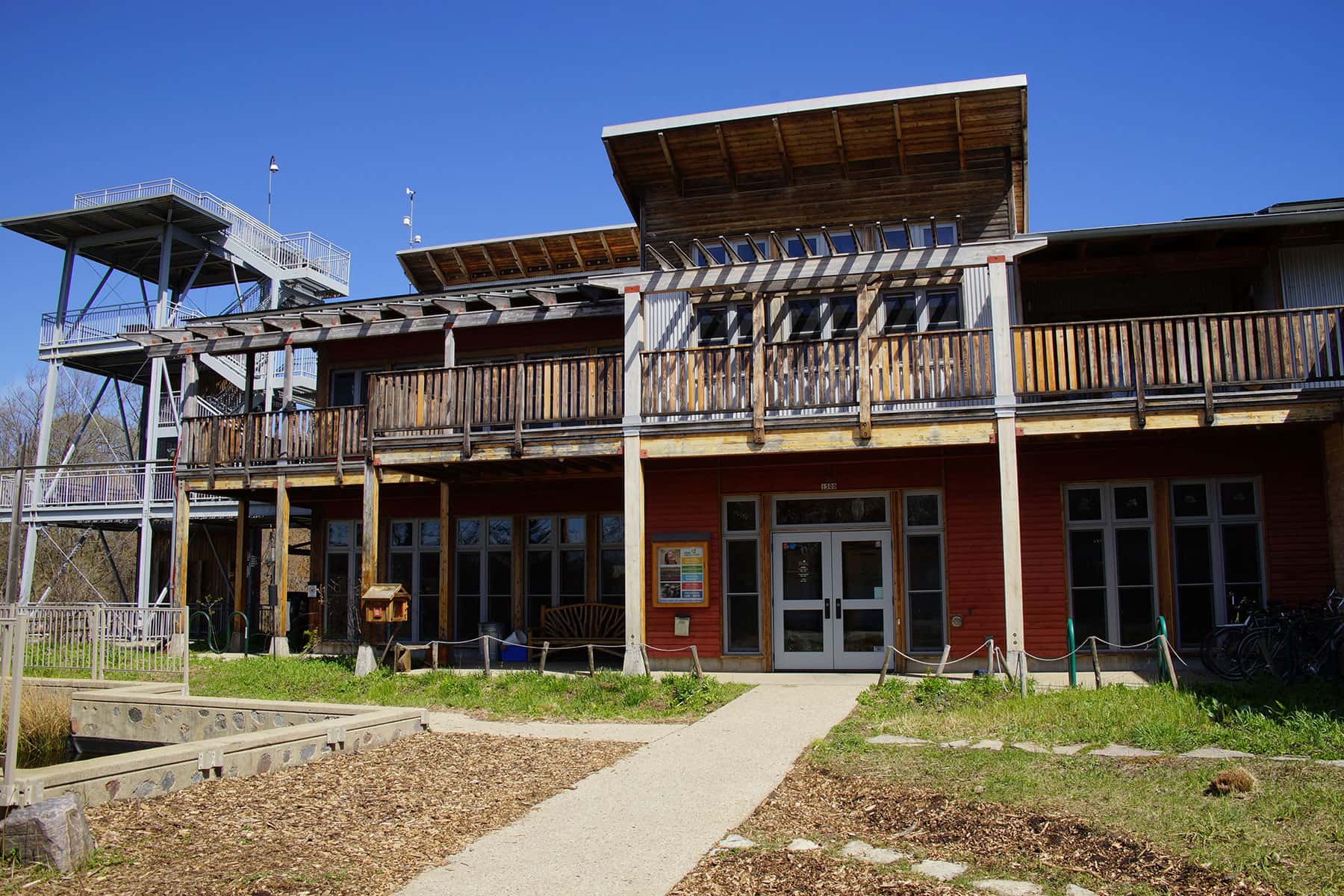 The Urban Ecology Center (UEC) will be hosting its first training intensive for civic and community leaders from cities around the world this summer from July 23 to 27.
Attendees are coming to learn about the unique urban environmental education and community center model that the UEC has been running in Milwaukee for over 25 years. Rather than traveling to other cities, the Urban Ecology Center is bringing interested groups to Milwaukee. Confirmed participants are from Guadalajara, Mexico; Tiberias, Israel; Medellín, Columbia; and US cities in North Carolina, Missouri, Georgia, Louisiana, and Texas.
"In addition to our pride in our home city, much of our work revolves around having a sense of place," said Ken Leinbach, UEC executive director. "Our model is founded on understanding and nurturing our place – community members, local partners, land, water, plants, and wildlife. Bringing folks to Milwaukee provides them with the opportunity to see our model in action and helps participants to consider what it could look like in their own communities."
Building on the lessons shared in the bestselling book Urban Ecology: A Natural Way to Transform Kids, Parks, Cities and the World written by Leinbach, the Intensive curriculum not only shares first-hand experience with the programs run by the UEC, but has sessions related to getting started, structure, and funding as well.
"We believe that cities of a certain size share a similar problem where green spaces in socially challenged neighborhoods become sites for negative activities. An Urban Ecology Center can turn this around," added Leinbach. "Our goal is to provide enough training and guidance for participants to be able to take the next steps towards doing the same kind of work in their own cities. We believe that our model is replicable around the world and that our attendees will be more successful after coming to Milwaukee to see firsthand how it works, learning from us and each other."
The Urban Ecology Center has three locations in Milwaukee each serving their surrounding neighborhoods and partnering with local schools to provide environmental education field trips. Each branch is connected to a public green space with native ecosystems that are cared for by UEC staff and volunteers and are used as outdoor classrooms. Annually, 225,000 individuals visit the UEC's three branches and parks.
In addition to visiting the three branches, participants will be exploring Milwaukee highlights including Miller Park, Hubbard Park Beer Garden, the lakefront, and several local restaurants.
"There is a quiet experiment in Milwaukee that is turning heads. It's a story of a group of ordinary people in an ordinary neighborhood who created something quite extraordinary. It starts with getting a city kid to explore their neighborhood park and has the power to transform a city. It's remarkable. It's contagious. And it works as a catalyst for social change."

– Quote from Urban Ecology book cover