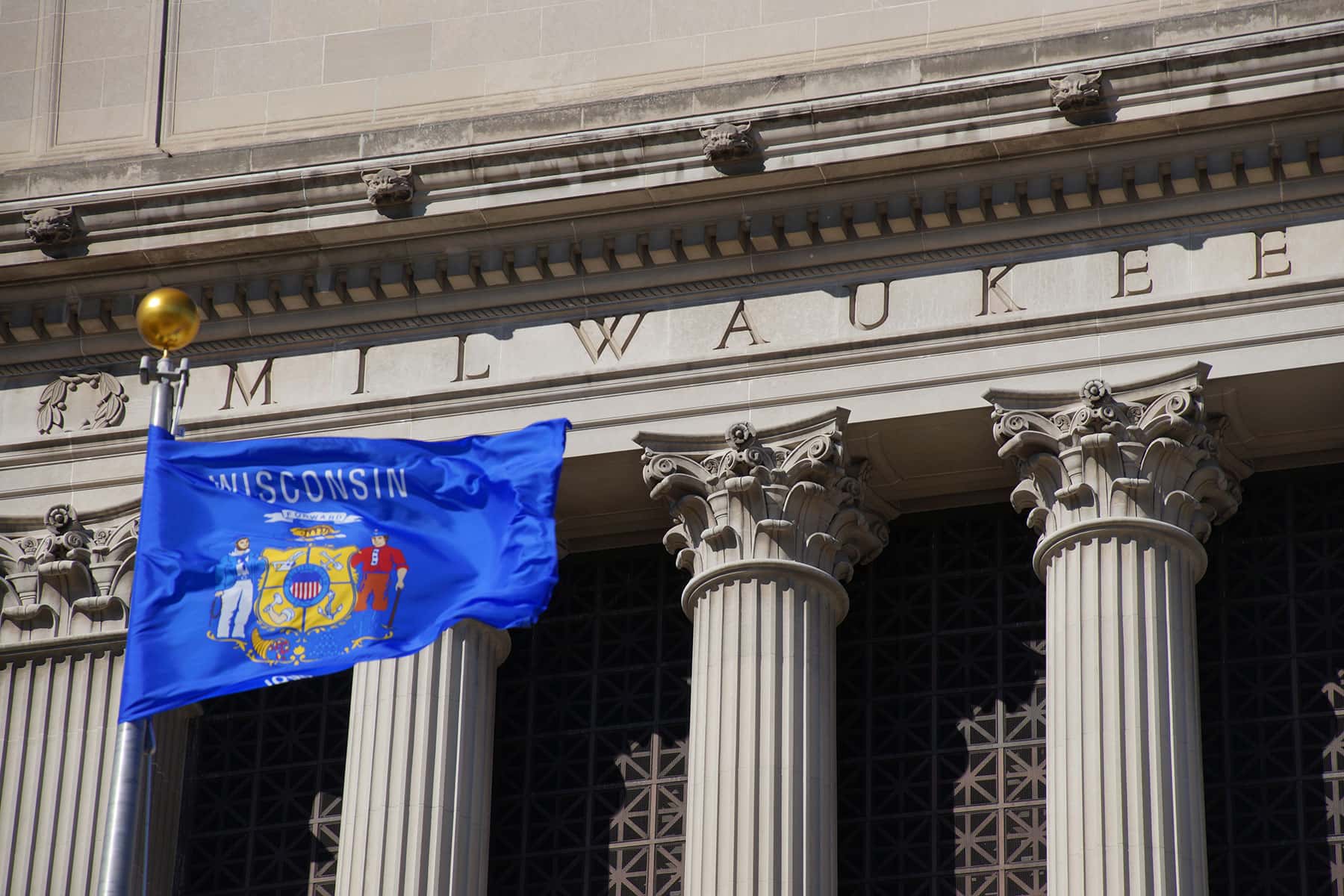 Milwaukee County Executive Chris Abele announced the launch of his new "Engage Milwaukee" initiative, a hands-on, first-of-its-kind community outreach and education campaign throughout the entire County designed to give the public more opportunities to make their voices heard on important issues.
Engage Milwaukee is an extension of County Executive Abele's belief that Milwaukee County has everything it takes to be the best-run government in the country, but that we can only get there if we constantly aim to improve in all that we do. He also believes that a more interactive model of civic engagement and public input greatly increases our chance of success.
"We've made a lot of progress over the past six years but Milwaukee County is at a real crossroads. With an expected $40 million deficit in the upcoming budget, sustained progress will be difficult, but it's not impossible," County Executive Chris Abele said. "Engage Milwaukee allows the people to make their voices heard as County leaders address our fiscal challenges. I hope to learn from the public and earn their trust as I make decisions about the upcoming budget."
Last year, as part of his budget process, County Executive Abele went beyond the standard practice of public hearings to host feedback circles facilitated by the Zeidler Center where residents learned about the County's budget and were able to give meaningful input on specific issues and policy suggestions.
This year, that process has been improved further with the Engage Milwaukee initiative. Using a new software platform, Balancing Act, County residents will be able to design and share their own budget for Milwaukee County. This tool will help the public more easily visualize and understand the difficulties in balancing the needs of competing priorities with finite resources.
The Balancing Act software uses clear and transparent language to describe the County's revenues and expenses, and then lets users determine their funding priorities. The only catch is, they have to balance revenue and spending, just like elected officials do.
"I feel strongly that the community should be heard as we make important decisions about where and how to invest our resources into programs and services that empower more people," added County Executive Abele.
Balancing Act users will begin with a budget that is $40 million in the hole, the same expected structural deficit County leaders will have to address in the upcoming budget. The point of the exercise is to guide users through a decision-making process that helps them understand the many real and difficult decisions policymakers will have to consider in order to balance the County's budget.
Throughout the spring County staff piloted Balancing Act with a number of community and business leaders, neighborhood associations, elected officials, and advocates, specifically around challenges funding transit and transportation infrastructure. Their feedback opened up a productive dialogue that helped shape the Engage Milwaukee initiative.
The county executive believes that engaged, informed citizens are essential to ensuring that our shared responsibilities — caring for our most vulnerable citizens, protecting our natural resources, fostering economic growth, and improving quality of life for everyone – are fully funded now and in the future.