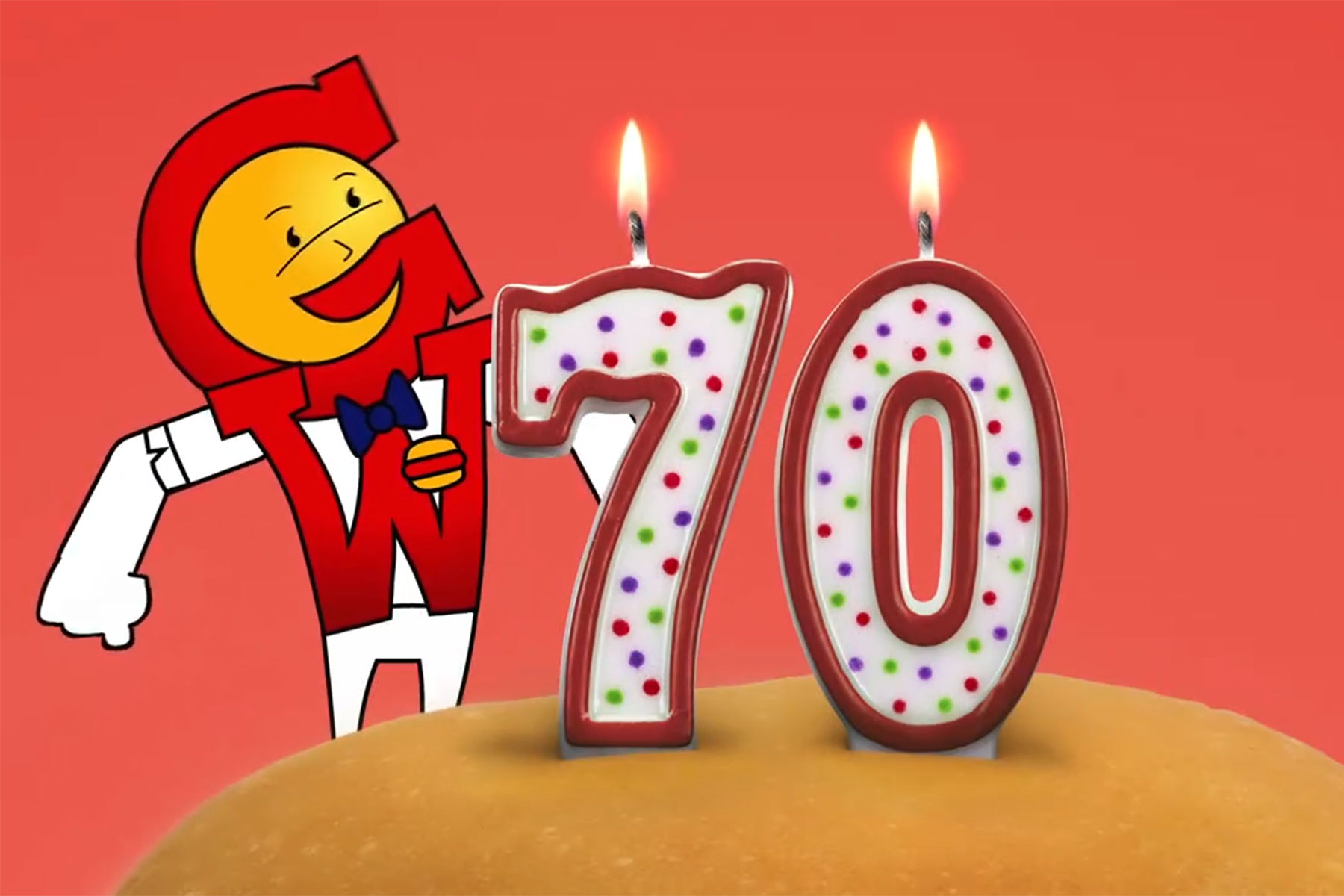 Running now through March 31, customers are invited to join the celebration with seven classic George Webb cheeseburgers for just $7.
In 1948, George Webb opened his first restaurant on the corner of Ogden and Van Buren in Milwaukee. 70 years later, the "hamburger parlor" known for its double clocks, outrageous baseball predictions, friendly service and made-to-order favorites has become a Milwaukee institution. To celebrate this milestone, George Webb Restaurants is offering a special deal on one of its most beloved menu items, the classic cheeseburger.
"We are thrilled to be celebrating 70 years and we couldn't have done it without the support of our community and loyal customers," said Ryan Stamm, vice president of George Webb Restaurants. "Which is why we want to celebrate the only way we know how – with our iconic classic cheeseburger, made fresh, just the way George made it back in 1948."
Through the years George Webb has evolved from a simple lunch counter operation to a full-service family restaurant serving made-to-order favorites. A large part of its success is thanks to the franchise owners, a dedicated group who currently own and operate 75 percent of the restaurants. Every time they crack an egg or ladle out a helping of chili, they call on the spirit of founder George Webb and his values.