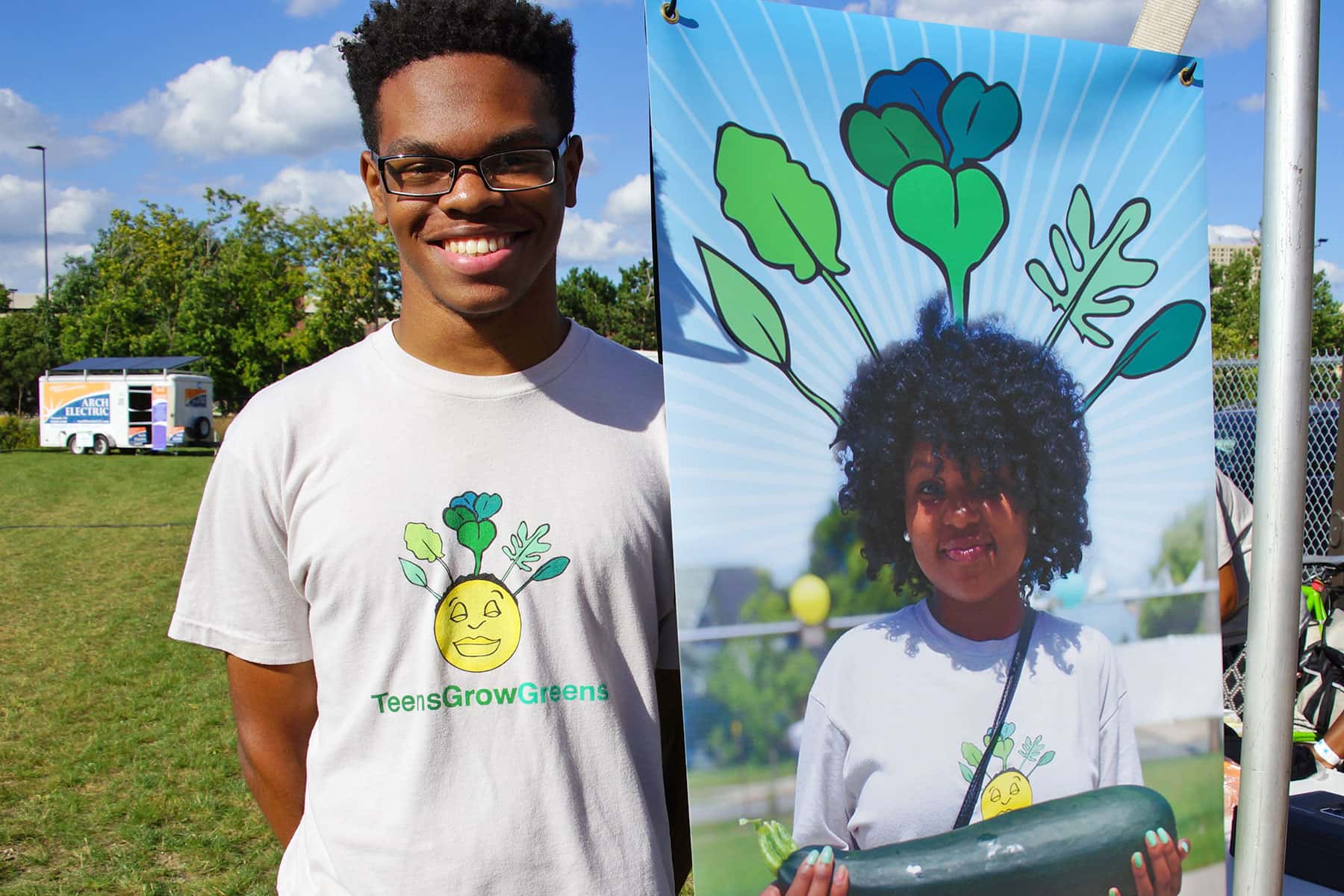 U.S. Cellular launched a holiday giving program to highlight selfless acts of service by youth in communities across America, and a Milwaukee youth who encourages teens to be purposeful leaders was selected.
U.S. Cellular announced that Ryan Graham of Teens Grow Greens is one of six young humanitarians selected to receive support from the 2016 The Future of Good program. The wireless carrier will celebrate exceptional youth by giving them a voice to amplify the good they've done in their communities and a unique donation to help each continue building The Future of Good.
Graham is one of six youths – representing four different causes – selected by U.S. Cellular following a nationwide search. The company will feature the youth and their causes in four documentary-style videos to tell the unique stories of how each cause is impacting the community in which they live. Graham's video was released today and highlights his involvement as a board member in Teens Grow Greens, an organization that helps teenagers develop skills through hands-on experience in responsibility, healthy living, leadership and entrepreneurship.
"I truly believe that each teenager will be a purposeful leader in their own life and the lives of others, and Teens Grow Greens is here to help local teens to accomplish their goals." said Graham.
To help celebrate and support Teens Grow Greens, U.S. Cellular will contribute $10,000 to Graham to help fund the organization's charitable programs and purposes as well as to establish a scholarship fund in Ryan Graham's name. Graham will be awarded $3,000 by Teens Grow Greens as the first recipient of this scholarship.
"Ryan's passion and commitment to helping other teens be their best self is truly inspiring," said John Heimsch, U.S. Cellular Director of Sales for Wisconsin. "He is setting an incredible example for his peers and community, and U.S. Cellular is proud to contribute to his amazing cause."
To further celebrate each cause, U.S. Cellular will bring the children and their families to New York City on December 22, 2016 where the youth will ring the closing bell on the floor of the New York Stock Exchange and bring widespread attention to their local efforts.
From November 29 through December 31, parents and legal guardians will also be encouraged to nominate youth in their own communities who are making an impact, and can do so by visiting thefutureofgood.com. The four winning young humanitarians will be announced on January 18 and rewarded $2,000 each to be put toward their social cause.
Within a community with one of America's highest incarceration rates, Ryan is planting seeds of change. As an educational coordinator and the youngest board member of Teens Grow Greens, Ryan helps inner city kids develop skills through hands-on experience in personal responsibility, healthy living, leadership and entrepreneurship. Through this work, Ryan helps empower teenagers, helps them find their voice, and provides them with the opportunity to grow.
Ryan Graham is 17 and, the leading teen and board member of Teens Grow Greens, a 501 (c)(3) nonprofit organization that teaches kids personal responsibility, healthy living, leadership and entrepreneurship. Under Graham's guidance, kids learn how to grow, cook and eat healthy food. This year Graham recruited, interviewed and hired 12 teenagers to join the nine-month paid internship program.