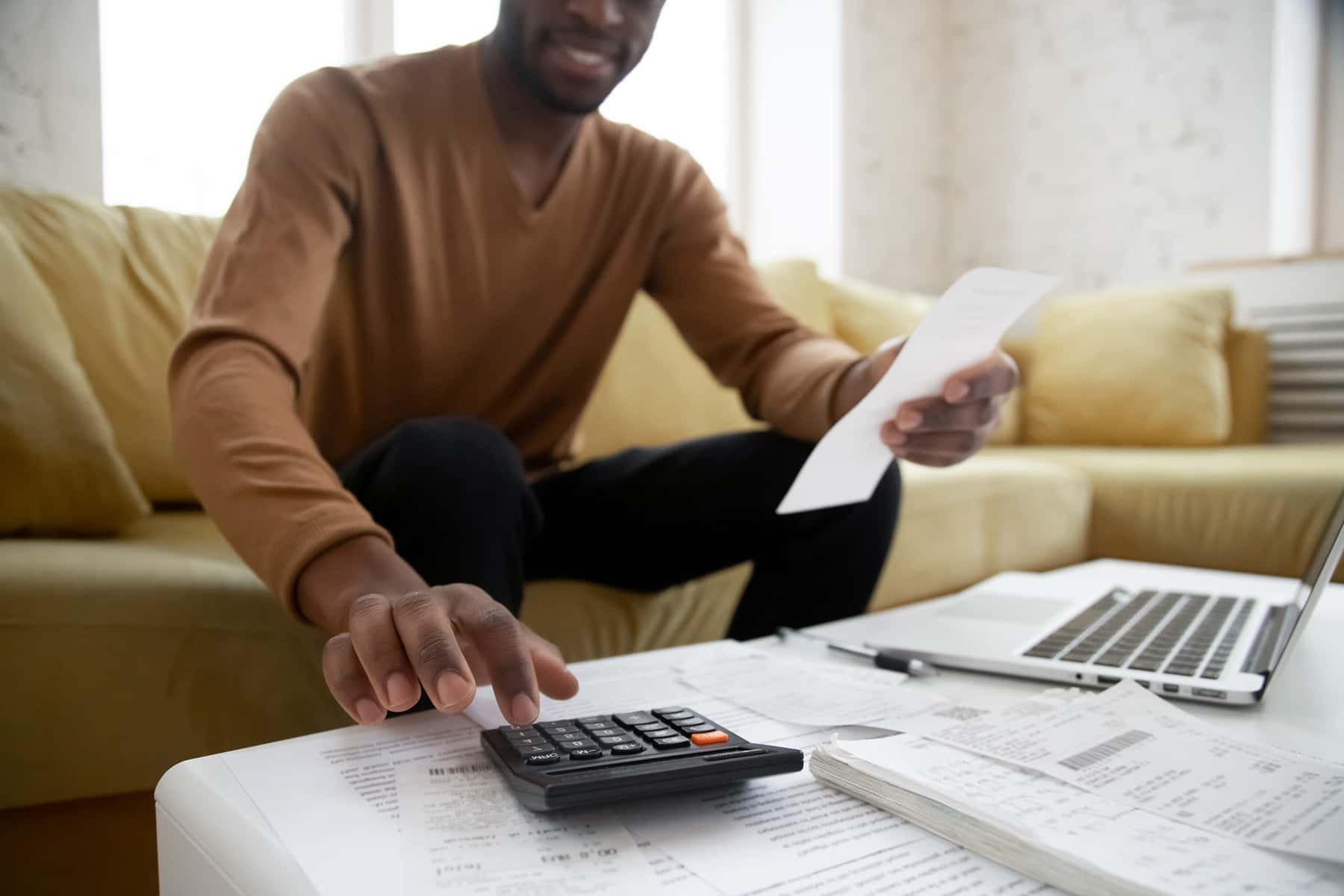 The Riverworks Development Corporation, a neighborhood-based nonprofit known for its economic and community development initiatives on Milwaukee's north side, announced on May 13 that the Riverworks Financial Clinic would expand to help more people overcome barriers to financial empowerment.
The growth is the result of cross-sector partnerships galvanized to address the lingering financial hardships experienced by residents due to the Covid-19 pandemic. The expansion is a part of Riverworks' broader vision of building wealth and prosperity in the Harambee, Riverwest, and surrounding communities.
"Over the last year, the pandemic exacerbated existing needs of Milwaukee residents – especially black and brown residents. I'm grateful to our partners who have helped the Financial Clinic meet the urgent needs of our community and look to the future," said Darryl Johnson, Executive Director of Riverworks Development Corporation.
The Financial Clinic is a one-stop-shop which offers coaching and group-based education for help with credit repair, tax preparation, home-purchase counseling, debt management, planning and goal setting, and referrals to benefits and resources. In 2020, the clinic helped 19 people become home-owners, helped 800 clients receive $915,000 in tax returns and payments, and supported nearly 1,000 residents looking for urgent help.
To help families through urgent Covid-related financial crises, Riverworks and the City of Milwaukee collaborated to launch the city-wide Financial Navigator Program. The program is part of a national initiative funded by the Cities for Financial Empowerment Fund (CFE Fund), and Milwaukee was selected as one of 21 cities to participate in the last grant cycle.
Callers can request resources and guidance on any financial need, and Financial Navigators will help callers make action plans including referrals for services or more in-depth financial coaching. Since the Milwaukee Financial Navigators Program launched in October, 500 Milwaukee residents have received help, including 1,415 outbound referrals to additional services and resources related to rent and utility expenses, managing credit card debt, and job search resources.
"This pandemic has disrupted people's lives in so many ways. Financial hardship and job loss has been all too common," Mayor Tom Barrett said. "Sound advice and good information is available through the Financial Navigators Program. We are proud to partner with Riverworks Financial Clinic on this new program, and I encourage people to reach out. A financial plan can be a helpful part of moving forward."
With a $700,000 investment from U.S. Bank Foundation's national $15 million Rebuild and Transform Fund, Riverworks Financial Clinic will double its coaching staff over two years. The U.S. Bank Fund was created to help rebuild in corridors impacted by social unrest and systemic racial inequities in small business, housing and workforce advancement.
Part of the funds will go to the Milwaukee Urban League, Silver Spring Neighborhood Center, Running Rebels, ACTS Housing, United Community Center and Housing Resources, Inc. for job skills training and placement and home ownership counseling services in collaboration with the Financial Clinic.
"U.S. Bank embraces our responsibility to provide meaningful investments toward bridging racial economic and social disparities in the communities we serve. While philanthropic efforts alone cannot solve for these gaps, we recognize that investment in thoughtful programming run by our trusted community partners is one meaningful catalyst to change," said Suzanne Zwaska, Vice President/Community Affairs Manager, US Bank.
In November, Riverworks closed The VIBE, a co-work space for entrepreneurs, due to the pandemic. The closure coincided with the expansion of the Financial Clinic, and the space has been remodeled to accommodate private meeting areas for coaches and clients. A small gathering of investors, dignitaries and partners marked the expansion of the Financial Clinic and unveiled new exterior signage at the Financial Clinic located at 518 East Concordia Street in Milwaukee. Guests also recognized the last tax filing through the Riverworks Financial Clinic Volunteer Income Tax Assistance (VITA) program.
At the event on Thursday, May 13th, Lt. Governor Mandela Barnes recognized the Financial Clinic's Director, Coretta Herring, who was selected as a winner of the 2020 Governor's Financial Literacy Awards. Herring was honored for her efforts to help Wisconsinites build their financial literacy and capability skills by the Governor at a virtual event in April. Community Development Grants Management Director Steve Mahan, Suzanne Zwaska from U.S. Bank, and James Quinlan from major contributor Wells Fargo also made remarks. Secretary Kathy Blumenfeld Wisconsin Department of Financial Institutions attended.
Major contributors to the Financial Clinic include Bader Philanthropies, City of Milwaukee, Cities for Financial Empowerment, Northwestern Mutual Foundation, U.S. Bank, Wells Fargo, and the Zilber Family Foundation. Additional support is provided by American Family Insurance, Associated Bank, Educators Credit Union, Forest County Potawatomi Foundation, Internal Revenue Service (IRS), Local Initiatives Support Corporation (LISC), PNC Bank, and the United Way/UW Credit Union.