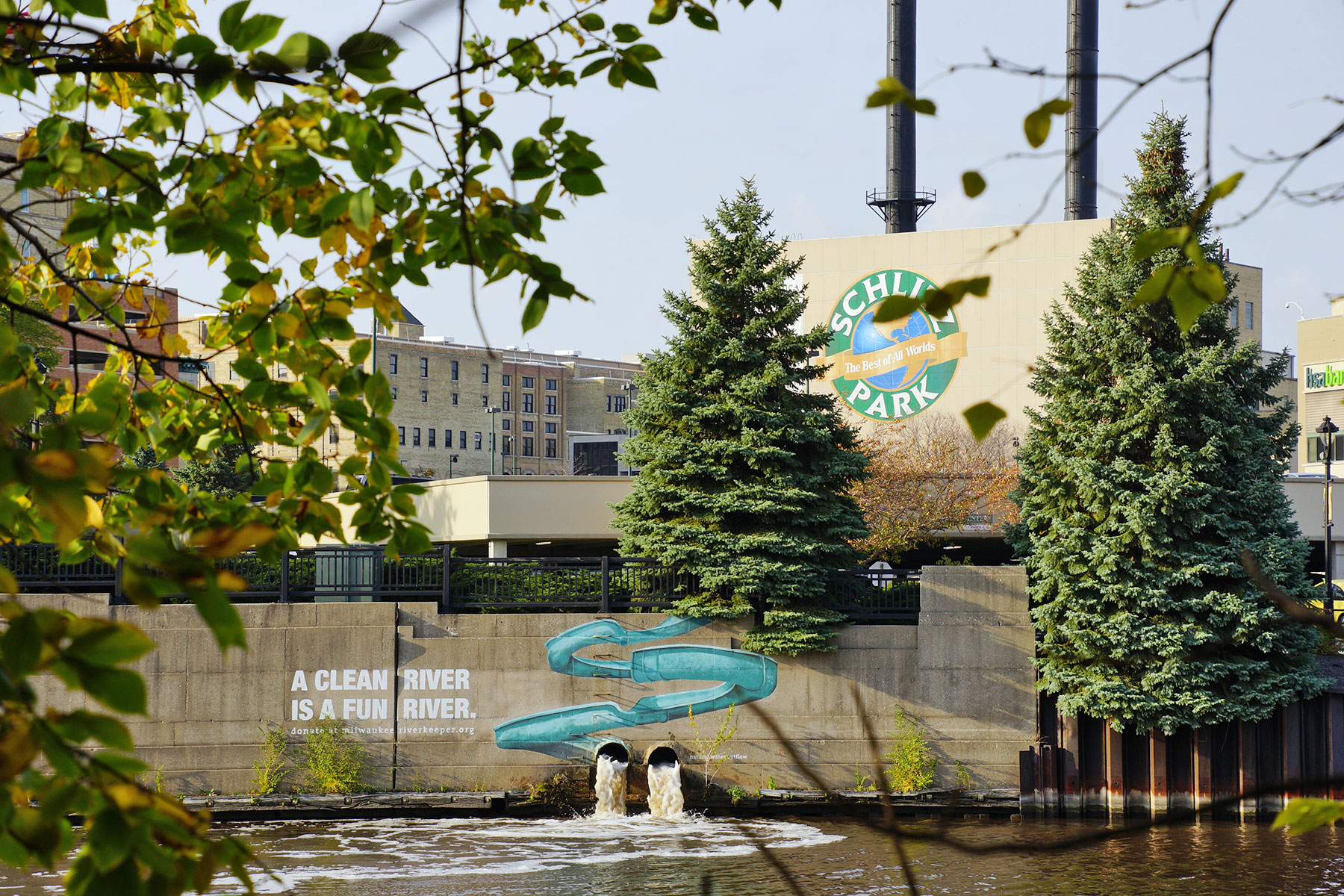 The developers of Schlitz Park announced on June 13 that a new business lease brought the 800,000-square-foot office complex to 100% occupancy.
National General Insurance leased 31,315 square feet of space in Schlitz Park's RiverCenter building at 1555 River Center Drive. It will be the final tenant to move into the complex's $6.73 million South RiverCenter renovation project, which included the conversion of former warehouse space into office suites.
"Achieving 100 percent occupancy in a multi-tenant office campus the size of Schlitz Park is a monumental triumph," said co-developer Gary Grunau. "Backfilling 400,000 square feet of vacancy is a milestone that may have seemed out of reach to many when we started the first of our massive renovation projects in 2011. This achievement is a testament to the unrivaled buildings, spaces, amenities and events we've developed at Schlitz Park all in a setting that honors Milwaukee's past, present, and future."
In 2011, Schlitz Park announced a $30 million renovation plan designed to reinvigorate downtown development and occupancy with work spaces and amenities that would attract new employers, services and talent to downtown. Since then, Schlitz Park has signed more than 20 new or expanded leases with tenants including the Milwaukee Bucks, UMB Fund Services, Infosys and AECOM. Several Schlitz Park tenants relocated downtown from suburban offices including Badger Liquor, HSA Bank and Trusted Media Brands.
Most of Schlitz Park's new tenants moved to support aggressive growth plans and cited the office complex's riverfront location, renovated buildings, green space and ever expanding array of amenities as key to attracting young, diverse professionals. The leasing activity has brought 4,200 jobs to Schlitz Park including more than 1,000 new positions to downtown.
National General Insurance brings the number of Schlitz Park tenants to 39. National General Insurance is a specialty personal lines insurance group headquartered in New York City with more than 7,500 employees throughout the US. Founders 3 Real Estate Services' Ned Purtell, partner, and Jenna Maguire, broker associate, represented Schlitz Park, and Oakbrook Corporation's Chris Richards, senior real estate associate, represented National General in negotiating the lease.
"The demand to be at Schlitz isn't subsiding. We have pipeline closely watching for future leasing opportunities," said Grunau. "Tenants want to be here. More companies want to move downtown, yet the area is pretty well leased up. That means with 100 percent occupancy, new construction is Schlitz Park's next opportunity."
Grunau noted possibilities could include the transformation of one of Schlitz Park's most iconic buildings — the Powerhouse — with an addition to create 75,000 square feet of office space. Another option is a new four-story 125,000 square foot office building located on the Milwaukee River between the ManpowerGroup headquarters and the former Time Warner (now Spectrum) regional headquarters.
"With the opening of the Milwaukee Bucks arena and the startup of the Milwaukee Street Car later this year, along with a downtown housing boom, we couldn't be more excited about the future of Schlitz Park and the surrounding area," said Grunau.