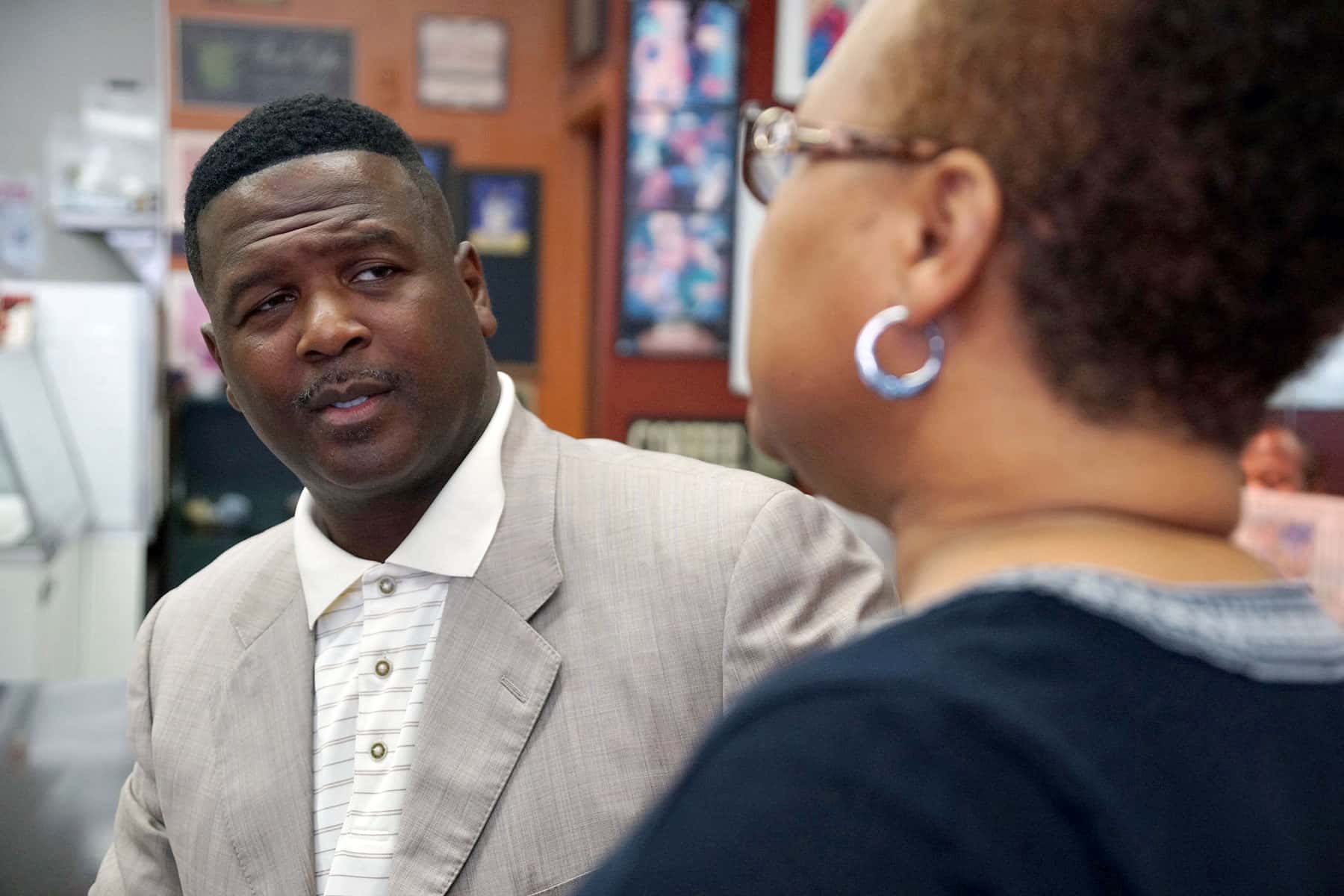 Retired Green Bay Packers star safety LeRoy Butler will speak to the community about civic engagement on May 8, at a free event hosted by the St. Thomas More Center.
A member of the NFL's 1990s All-Decade team, Butler played 12 seasons with the Packers and was inducted into the team's Hall of Fame in 2007. Growing up in poverty and spending much of his early childhood in a wheelchair, Butler will share how he kept a positive outlook and remained persistent while overcoming the many obstacles that he encountered in his life.
"LeRoy Butler has an incredible perspective on what it means to be a servant leader," St. Thomas More principal Nicholas Kelly said. "Our community will benefit tremendously from hearing his story of perseverance and passion."
Informed by his inspirational rise from poverty to NFL stardom, Butler will also discuss how serving others in need helps him remain humble while experiencing personal and professional success. Butler will also stress the importance of leadership, empowerment, and community-building to create an environment that preaches mutual respect and human dignity.
"Butler's story will challenge students, families, and alumni to think about how we can be forces for positive change in their daily lives, especially focusing on how this generation of students can eliminate bullying and affirm the human dignity in everyone," Mike Greuel, co-director of St. Thomas More's Center for Servant Leadership and Civic Engagement, said.
Established in 2016 in partnership with the EveryDayGood Foundation, St. Thomas More's Center for Servant Leadership and Civic Engagement integrates into the everyday academic curriculum, stressing societal values, such as humility, wisdom, honor, reflection, and community. The Center utilizes guest speakers, case studies of successful leaders, mentoring of grade school students, local and international service opportunities, and group discussions to force students out of their comfort zone and transform them into community-driven servant leaders.
Located at the intersection of Morgan and Kinnickinnic Avenues on Milwaukee's south side, St. Thomas More High School has been guided by nearly 150 years of experience and tradition as a Catholic college preparatory high school.