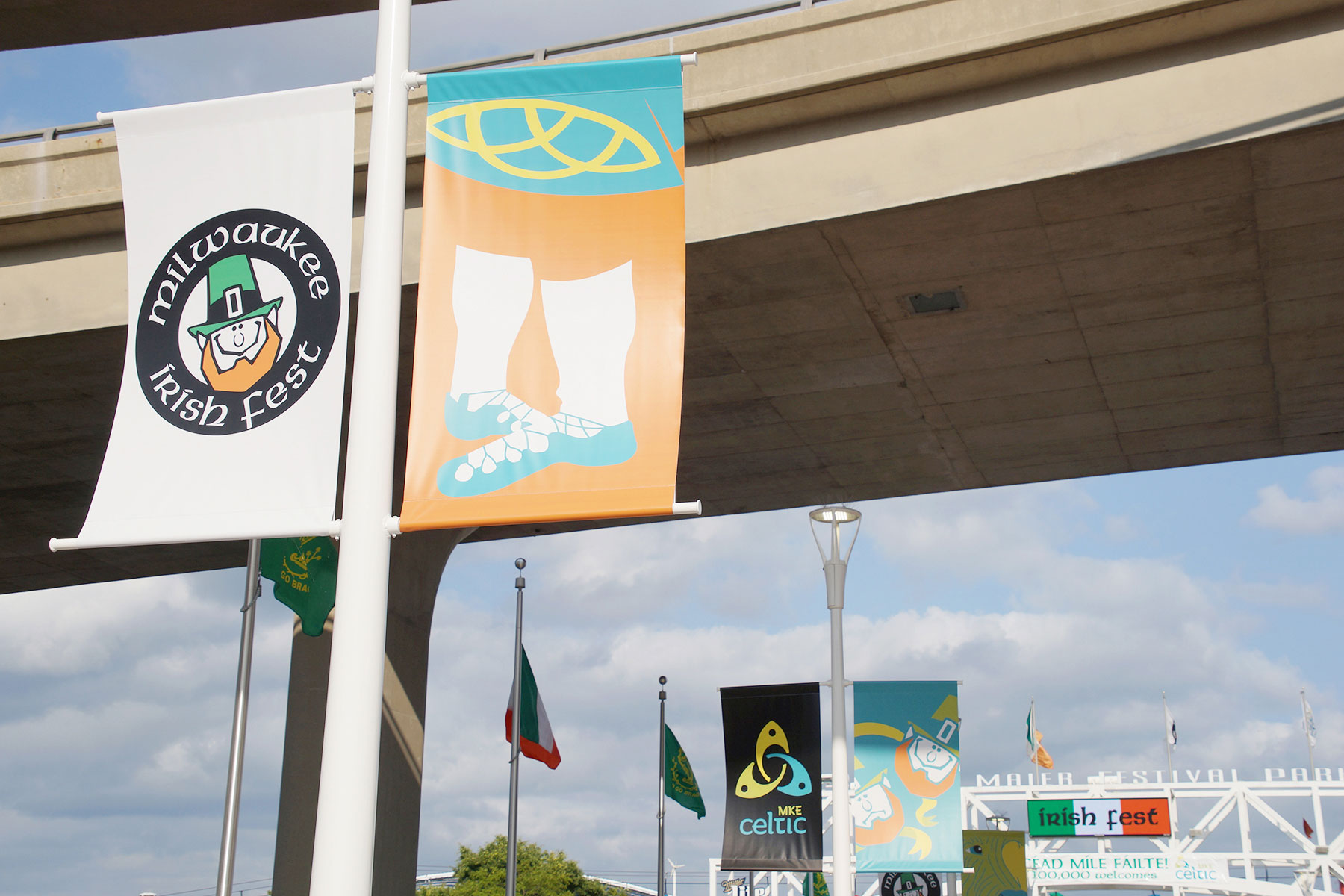 The founder of the world-renowned Milwaukee Irish Fest, Ed Ward, was recently awarded Ireland's Presidential Distinguished Service Award for the Irish Abroad.
Founded in 2012, the award is presented by the President of Ireland, Michael D. Higgins, and recognizes individuals living abroad for their extraordinary service to the country of Ireland and Irish communities. Former recipients include businessman and diplomat Dan Rooney, as well as acclaimed actor and philanthropist Liam Neeson.
Each year, no more than ten individuals receive the honor for their efforts across six categories, including Arts, Culture and Sports; Business and Education; Charitable Works; Irish Community Support; Peace, Reconciliation and Development; and Science, Technology and Innovation.
The Tánaiste and Minister for Foreign Affairs and Trade, Simon Coveney, T.D., announced and commended this year's recipients, "Through their work, they contribute to building an invaluably positive image of Ireland and Irish people around the world."
Milwaukee Irish Fest started out as a one-of-a-kind festival almost four decades ago, since then it has become the world's largest celebration of Irish music and culture. Every August, the festival welcomes over 100,000 fans of Irish and Celtic music and culture for four days of unprecedented music, cultural events, family activities and so much more.
"Ed's concept of staging an event to celebrate Irish and Celtic music and culture has evolved into the thriving organization known today as CelticMKE," said Linda Clark Klibowitz, president of the board of directors for CelticMKE. "We're incredibly happy for him and especially grateful for his tireless efforts over the years to build the festival."
Thanks to Ward's help, CelticMKE is now home to a number of informative programs such as the Ward Irish Music Archives and Milwaukee Irish Fest Summer School, which further educate the next generation on the music and history of Ireland.
Mick Moloney, global distinguished professor at New York University, also applauded Ed's inclusion in this year's honorees, "For close to forty years, I have watched, often with amazement, as Ed pioneered and developed a breathtaking vision for the presentation and preservation of Irish culture all over North America and beyond."