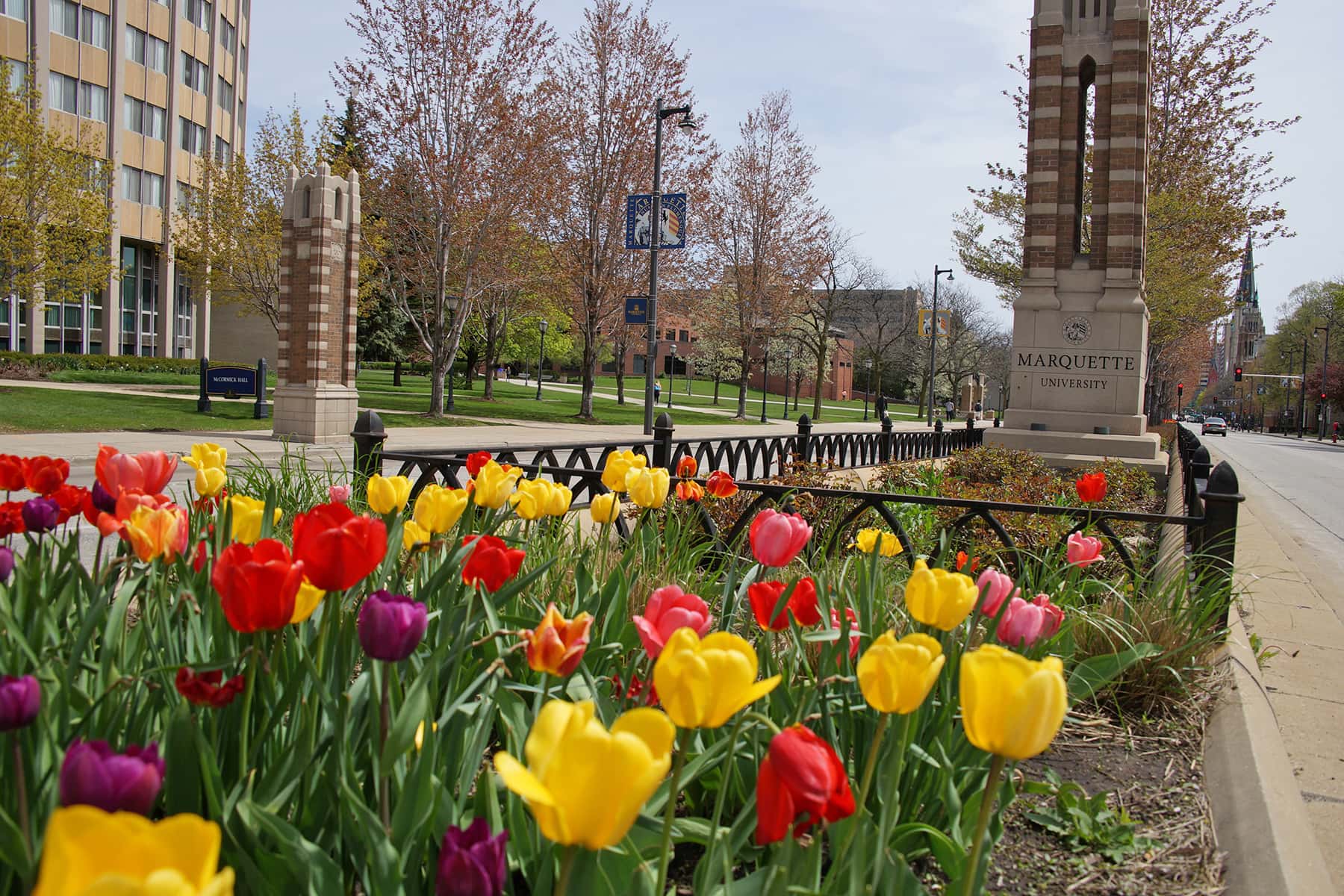 Marquette University announced on May 20 that it was accepting applications for a new online Bachelor of Science in Strategic Communication program, marking the launch of the university's first fully online undergraduate degree program.
The program is generally open to students who are five years post high school graduation or equivalent. Marquette President Michael R. Lovell said that adding online undergraduate degree programs was important to ensuring the Jesuit university's mission continues to align with the realities of the modern higher education landscape.
"Expanding online education is more than an enrollment strategy — it includes the extension of a Marquette education to a new population of students," Lovell said. "Our expanded offerings will provide opportunities to students who might otherwise face significant barriers to a Marquette education."
According to Acting Provost Kimo Ah Yun, the new program marked the beginning of a university-wide initiative to extend access to a Marquette education. The plan calls for adding new online programs at both the graduate and undergraduate levels, expanding offline locations, and increasing online course options for current students.
"This effort is the future of online learning at Marquette, one that helps advance Beyond Boundaries, the university's strategic plan," Ah Yun said.
David Schjebal, Marquette's chief of digital learning, explained that the new online program in strategic communication would provide students with a cutting-edge, focused Bachelor of Arts degree offered in a flexible delivery format, and designed to meet the needs of working professionals and other non-traditional students.
"In the United States, most students enrolled in online classes are often older than traditional students. Many have families are working and desire to either continue their education or further their education," Schjebal said. "School has to fit into their lives. With online programs like the bachelor's in strategic communication, we are helping to make it seamless."
According to a 2017 University of Wisconsin–Extension report, 52% of Wisconsin adults believe they might not have the time to continue their education.
"Online programs offer a way for Marquette to help our immediate community and reduce the obstacle that time represents in preventing students from attaining their next level of education," Schjebal added.