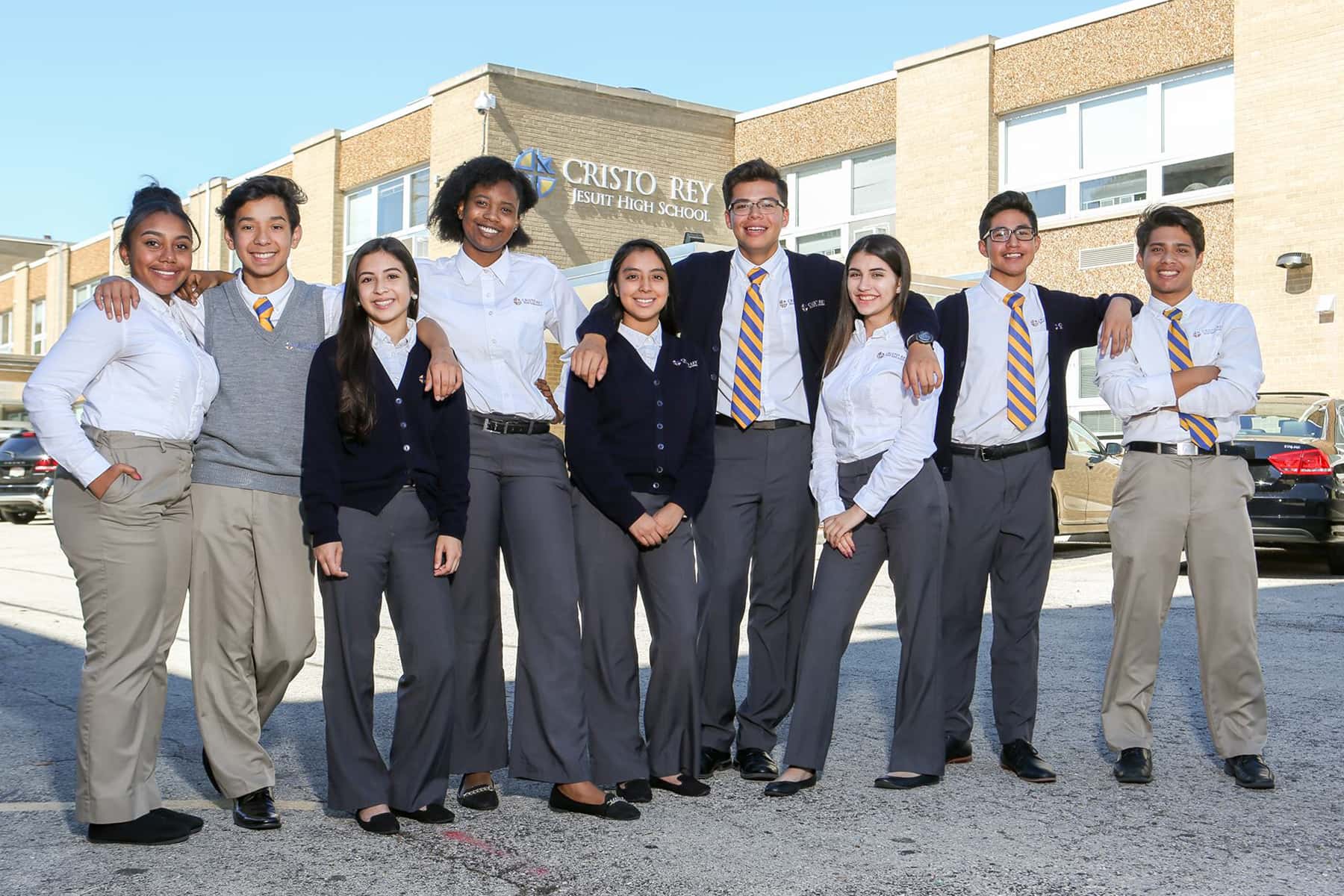 One hundred percent of Cristo Rey Jesuit's Class of 2019 has been accepted into at least two-year colleges or four-year universities, and will be the first generation in their families to attend college.
The inaugural class of 85 students have collectively earned more than $3.5 million in institutional scholarships and grants toward college education.
"We are tremendously proud of the Class of 2019, the group of young people that began this journey with us four years ago. Cristo Rey Jesuit will continue to support these students through college, and when we revisit them four years from now, I know we will be amazed with what they've accomplished and with the plans they have for their future," said President Andrew Stith. "With their ambition, dedication, and sense of responsibility to work for justice in our world, the Class of 2019 will be leaders in Milwaukee, giving back to the community that helped make their success possible."
Cristo Rey Jesuit, which opened its doors to this inaugural class in 2015, is part of a nationwide network of 35 Catholic, college preparatory high schools for students of limited financial means. Cristo Rey Jesuit currently has 385 youth enrolled, whose education is marked by professional work experience gained through the Corporate Work Study Program, a cornerstone of the Cristo Rey Network model.
All students work five full days per month at companies across the greater Milwaukee area. Through the program, students gain confidence, connect the relevance of their academic coursework to future employment, acquire skills that will benefit their career, and receive access to the professional world.
"The Class of 2019 dedicated themselves not only to a rigorous course of study, but also to immersing themselves in a professional work environment," said Mike Giffhorn, Cristo Rey Jesuit Board Chair. "In this setting, they developed practical workplace skills, built their networks, gained an understanding of the kinds of opportunities available to them, and realized that they can and will thrive in this world with continued hard work and commitment."
The Class of 2019 is scheduled to graduate on May 31 on the Marquette University campus at the Church of the Gesu.