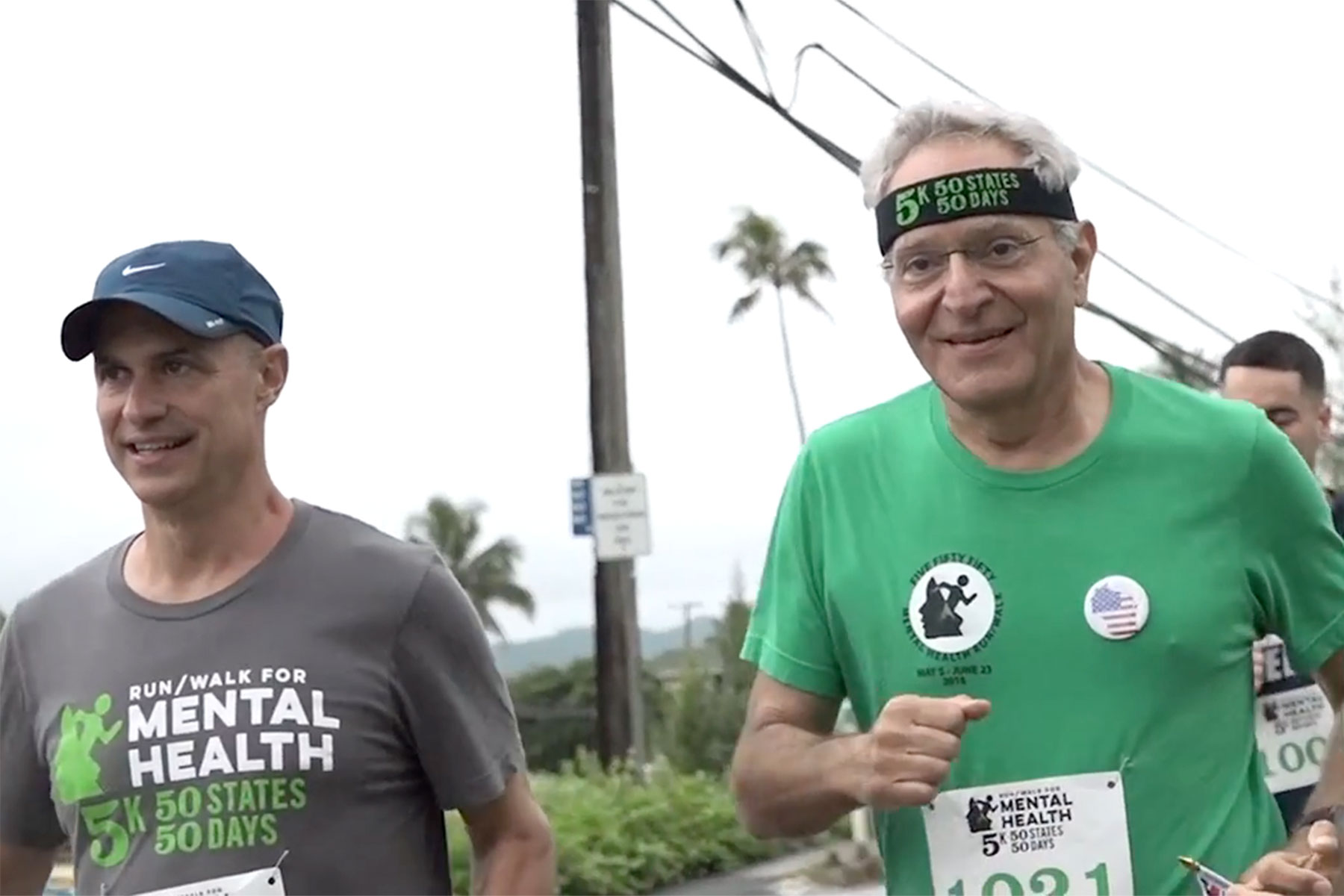 A nephrologist from Wisconsin, Dr. Adel Korkor ran his 37th consecutive 5K in his 37th state on June 8 at Prospect Park in Brooklyn to raise awareness for mental health.
The Five Fifty Fifty Run/Walk Series for Mental Health launched on May 5 in Honolulu, Hawaii. Since then, Dr. Korkor has run 36 consecutive 5Ks across the entirety of the United States, from Alaska to Texas, and Hawaii to Virginia. Over 1,200 people have participated with Dr. Korkor to date.
"The journey across America has been incredible and is far beyond what I expected," said Dr. Korkor. "I have learned that there is so much work that needs to be done in mental health care in America. Raising awareness is one step – but it is only the beginning. I am empowered by those who are joining our event and encouraged to continue. I can now say to all those who are suffering from mental health issues, you are not alone."
Ongoing research has shown that suicide rates are at a 30-year high. PTSD is being diagnosed more than ever. Substance use disorder is on the rise, and anxiety disorders are at record levels. Depression is so rampant to the point that it is at the brink of being classified as an epidemic. Mental health is now the second-leading cause of disability in the United States. The affects of all these trends threaten the fabric of American society from families, to work productivity, to life longevity, and more.
Dr. Korkor is also Vice President of the Wisconsin chapter of the Syrian American Medical Society (SAMS). The nonpolitical, nonprofit global medical relief organization works on the front lines of crisis relief in Syria and neighboring countries, by offering dignified medical care to alleviate suffering and save lives. He received his medical degree from Damascus University Faculty of Medicine and has been in practice for more than 20 years in Wisconsin.
Dr. Korkor's final goal to run a 5K in each of the 50 states will take place at St. John's Military Academy in Delafield, Wisconsin on June 23. Throughout the journey, he has emphasized that mental health problems are common nationwide, disabling, and costly, impeding physical health and significantly increasing morbidity and mortality in all sufferers.
The purpose for Dr. Korkor's transcontinental running program has been to raise awareness for the prevalence of mental health issues in the United States while also reinforcing the power of fitness to help overcome anxiety.
Five Fifty Fifty Run/Walk Series For Mental Health
Five Fifty Fifty Run/Walk Series For Mental Health